Do your joints feel stiff and achy? Do you often joke that you have the knees of a 90-year-old, even though you're nowhere near that age? If your joints are bothering you, it could be arthritis.
No one wants to think about arthritis and the pain that comes with it. Unfortunately, this condition is a reality for over 54 million U.S. adults. Arthritis is the name for a group of conditions affecting the joints that tends to develop with age. Certain risk factors may make you more likely to develop it in middle age or sooner, but the good news is there are things you can do to minimize the pain.
Budget Friendly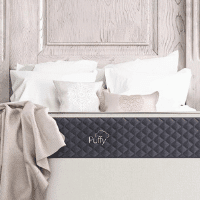 Puffy Mattress

Comfort and support
Luxury materials and design
Overall Best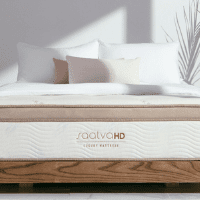 Saatva Mattress

Affordably priced
Cooling materials
Side sleepers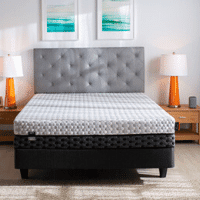 Layla Mattress

Absorbs pressure
Provides support
Getting a new mattress, for example, might help.
In this article, we'll explore the subject of arthritis, paying particular attention to two specific forms: osteoarthritis and rheumatoid arthritis. We'll provide tips for getting a more comfortable sleep, including tips for choosing a new mattress.
You'll also see our top picks for the best mattress for chronic pain from arthritic conditions like osteoarthritis and rheumatoid arthritis.
What is Arthritis, Anyway?
The area where two bones come together is called a joint, but you probably already know this. You're familiar with the major joints in your body – the knees and elbows – as well as smaller joints like your fingers and toes. What you may not think about is the tissue that covers the end of each bone: cartilage.
Cartilage is a tough but flexible connective tissue that protects the ends of your long bones at the joint. It is also a structural component of your rib cage, nose, ears, and other parts of the body. When it comes to your joints, cartilage keeps the bones from rubbing together. Unfortunately, your cartilage wears down over time which can lead to pain, inflammation, and restricted movement.
Arthritis is the swelling and tenderness that affects the joints when cartilage starts to break down. The two most common forms are osteoarthritis and rheumatoid arthritis.
Osteoarthritis vs. Rheumatoid Arthritis
The most common type of arthritis is osteoarthritis. This condition occurs when the cartilage between the joints starts to break down, largely from age and wear-and-tear. You may be more likely to develop osteoarthritis if you are overweight or if have a sports injury.
While osteoarthritis develops from overuse of the joints, rheumatoid arthritis is another disease entirely. It is an autoimmune disease in which the body's immune system attacks the lining of the joint capsule, causing the inner lining (the synovial membrane) to become swollen and inflamed. Over time, the disease may progress and can actually destroy the cartilage and even the bone in the joint.
Anyone can develop arthritis, but it is more common in women than men and your risk increases with age. Symptoms typically include pain, stiffness, and swelling in the joints as well as decreased range of motion. As the condition develops, it can make it hard to complete daily tasks.
[alert type="info" icon-size="normal"]
Read Also:
11 Best Mattresses for Fibromyalgia Pain Sufferers in 2020
[/alert]
Tips for a More Comfortable Sleep
No matter how tired you are, if you can't find a comfortable position you may have a tough time falling asleep. For many people, pain is what keeps them up at night. What you may not realize is that the connection between arthritis and sleep loss goes both ways.
According to the Arthritis Foundation:
"Many people blame their restless nights on arthritis pain, but research finds that… poor sleep can make your joint pain worse, and even increase the likelihood that you may become disabled or depressed."
Research also shows that osteoarthritis patients who have trouble sleeping are more likely to develop depression and their condition progresses toward disability more often. One study found that nearly 70% of over 300 participants reported having trouble sleeping and sleep problems were a key predictor for increases in both depression and disability.
But why does joint pain affect your sleep to such a degree?
Some experts suggest the answer is in the central nervous system. People who are deprived of sleep may develop abnormalities in the pathways that regulate pain. Another possibility is that sleep problems increase inflammation in the body which can worsen arthritis pain.
If you struggle with sleep due to arthritis pain, here are some tips that may help:
Make an effort to stick to a sleep routine – try to go to bed and get up around the same times every day so your body gets used to the schedule.
Avoid drinking alcohol or caffeine within a few hours of sleep – these substances can make it more difficult to fall asleep or could impact your quality of sleep.
Try to get at least 150 minutes of moderate to vigorous exercise each week but give your body time to settle down a few hours before bedtime.
Stop using screened devices at least 30 minutes before bed and try to reduce your use after sundown to avoid interfering with the natural sleep hormones in your brain.
Reserve the bed for sleep and intimacy – spending too much time in bed when not sleeping can make it difficult to fall asleep when it's actually bedtime.
Consider upgrading to a newer and more supportive mattress – an old mattress or one that is too soft doesn't support proper spine alignment which can make pain worse and affect sleep.
When it comes to dealing with arthritis pain, switching to a more supportive mattress could help. The best mattress for osteoarthritis and rheumatoid arthritis may not exist in a single form but learning about your options and determining your preferences can help you make a smart choice.
[alert type="info" icon-size="normal"]
Read Also:
10 Best Hypoallergnic Mattresses for Allergy Sufferers in 2020
[/alert]
Mattress Options to Consider
Finding the right mattress is important whether you suffer from arthritis or not. The quality of your sleep and how you feel in the morning all comes down to one thing: support.
Whether you sleep on your back, side, or stomach, you need to make sure your spine stays in proper alignment throughout the night. Without adequate support, your spine could sink or curve too much, putting excess pressure on your joints and pressure points. Lack of support is a recipe for pain and stiffness in the morning and you already have plenty of that if you suffer from arthritis.
Getting a new mattress won't cure your arthritis, but it could help mitigate your pain and stiffness. It may also improve your sleep which, according to the Arthritis Foundation, may have a beneficial impact on your pain as well.
Here are some tips for finding the best mattress for arthritis:
Choose a material that relieves pressure while supporting the spine – memory foam and latex are excellent for back support and pressure relief.
Don't make the mistake of choosing a mattress that is too soft – medium firm mattresses are ideal for back support, though you may need something firmer if you weigh over 200 pounds.
Consider your preferred sleeping position – side sleepers may need cushion to relieve pressure from the hips and shoulders while stomach and back sleepers need more firmness.
Think about durability and support – some foams will compress over time if you always sleep in the same spot, so think about a more durable option like a hybrid or coil mattress.
Take a closer look at the materials if you're a hot sleeper – memory foam tends to trap heat, so look for modern materials like gel or copper-infused foam, latex, or pocket coils for airflow.
Consider materials when it comes to contouring preferences – memory foam tends to sink more than latex or coils, giving you the feeling of sleeping "in" rather than "on" the mattress.
[alert type="warning" icon-size="normal"]Now that you have a better understanding of how changing your mattress might help with your arthritis symptoms, you're ready to start shopping. Read on to see our top picks for the best mattress for rheumatoid arthritis and other forms of chronic joint pain.[/alert]
The Best Mattresses for Osteoarthritis and Rheumatoid Arthritis
Choosing a new mattress doesn't have to be difficult. We've assembled a list of some of the top mattresses on the market and have divided them into categories to make your search simple – just find the category you're looking for and check out our recommendation!
Here are our top picks for the best mattress for arthritis: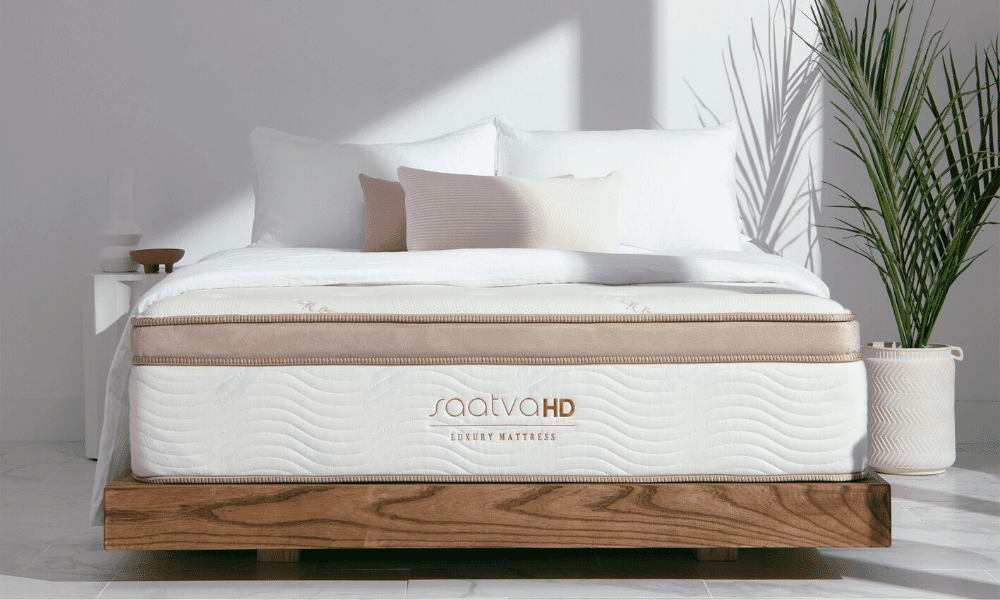 Best Overall: When it comes to getting a good night's sleep, it's all about comfort and support. The Saatva Classic mattress is a luxury hybrid mattress available at a surprisingly affordable price. Plus, it comes with free white glove delivery and setup, a generous 120-night sleep trial, and a 15-year warranty.
The Saatva Classic hybrid mattress combines the support and improved airflow of a pocket coil base with the contouring comfort of memory foam. This mattress is durably handcrafted from quality materials, designed to reduce back and joint pain and provide optimal spine support. In fact, it is approved by the Congress of Chiropractice State Associations.
If you're looking for a mattress that keeps your spine aligned for all-night comfort, look no further. This mattress comes in three different firmness levels, each with a luxurious Euro pillow top. No matter what your sleeping style and comfort preferences, this mattress is the perfect pick for arthritis sufferers.
Pros: Three firmness levels, supports optimal spine alignment, hybrid design with coils and foam
Cons: Very heavy compared to some models, somewhat pricy compared to other options
Best Budget-Friendly: Buying a new mattress can be pricy, but Puffy makes it both easy and affordable. The original Puffy mattress features three layers of premium foam materials designed for cooling comfort as well as support for your spine.
The original Puffy mattress incorporates Cooling Cloud and Climate Comfort foams that help dissipate heat instead of trapping it. These two layers sit on top of a thick base of firm core support foam and it all comes wrapped in a soft, cooling cover. It is rated medium-firm, about 6 to 8 on a 10-point firmness scale, and it adapts well to all sleeping styles.
Not only does the Puffy original offer an unbeatable price, but it comes with fast, free shipping as well as a 101-night sleep trial and a lifetime warranty. If you don't love the mattress, you can return it for a full refund at no cost or hassle to you.
Pros: Affordably priced for the quality, cooling materials dissipate heat, medium firmness level
Cons: May not be as durable as thicker mattresses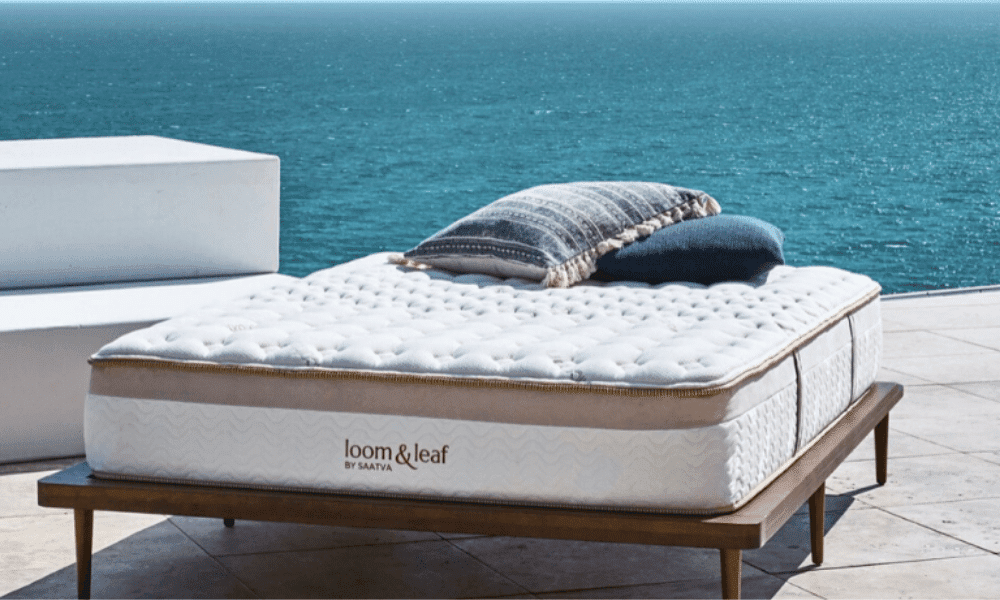 Best Luxury: Don't compromise when it comes to the quality of your sleep or the quality of your mattress. If you're looking for a luxury option, consider Loom & Leaf.
The Loom & Leaf mattress is designed for comfort, durability, and support. This mattress comes in two firmness levels: relaxed firm and firm. Choose which option is appropriate for your sleeping style and comfort preference, both at the same price. This mattress consists of a thick multi-layer foam base topped with proprietary Spinal Zone Gel for lumbar support and breathable comfort all night long.
The Loom & Leaf mattress comes with a 120-day sleep trial and 0% APR financing. You'll also be glad to know it is designed to be compatible with adjustable bases. An adjustable base could be just what you need for an additional level of comfort and pressure relief to mitigate your arthritis pain.
Pros: Made with premium materials, two firmness levels to choose from, designed for adjustable bases
Cons: Fairly expensive compared to many models, may be too firm for some users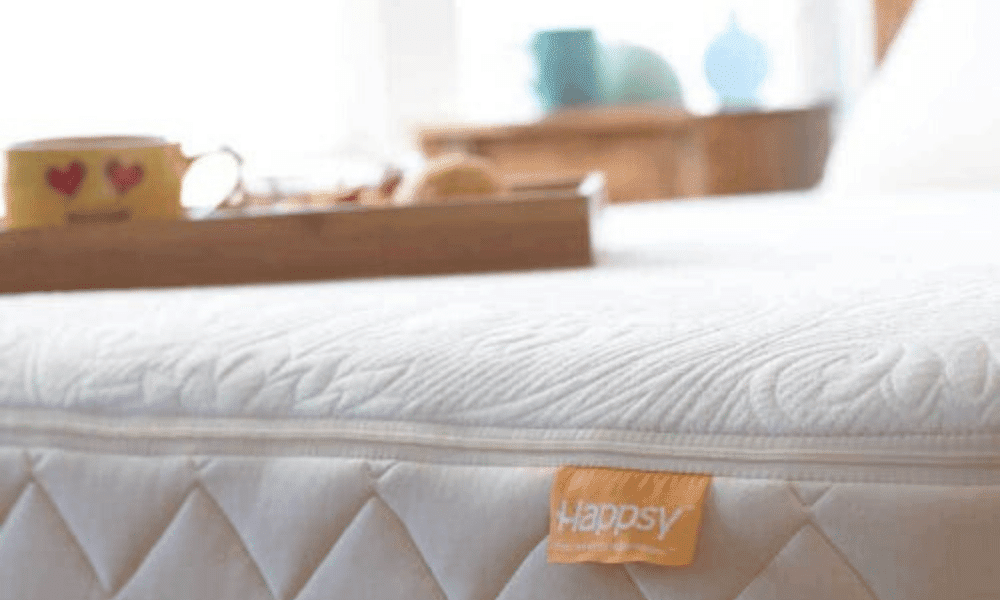 Best Organic: High quality doesn't always come with a high price tag. If you're looking for a premium mattress made with the best materials out there, why not go organic? The Happsy mattress delivers a comfortable, supportive night of sleep with GOLS, GOTS, and Greenguard Certified materials.
The Happsy mattress gives you a good night sleep and it's a mattress you can feel good about buying. What more could you ask for? It is a hybrid mattress, made with 8 inches of pocketed springs in the base with an organic cotton filling on the bottom for padding. Over the springs you'll find a 2-inch layer of organic latex, a comfort layer of organic wool batting, and an organic cotton cover.
Whether you're shopping for comfort, pressure relief, or quality, Happsy has it all. Plus, you'll enjoy an affordable price tag that comes with a 120-night sleep trial, free shipping, and a 20-year warranty.
Pros: Organic certified materials, hybrid construction for comfort and support, individual springs
Cons: Latex materials have a little more bounce than memory foam, may not be ideal for heavy sleepers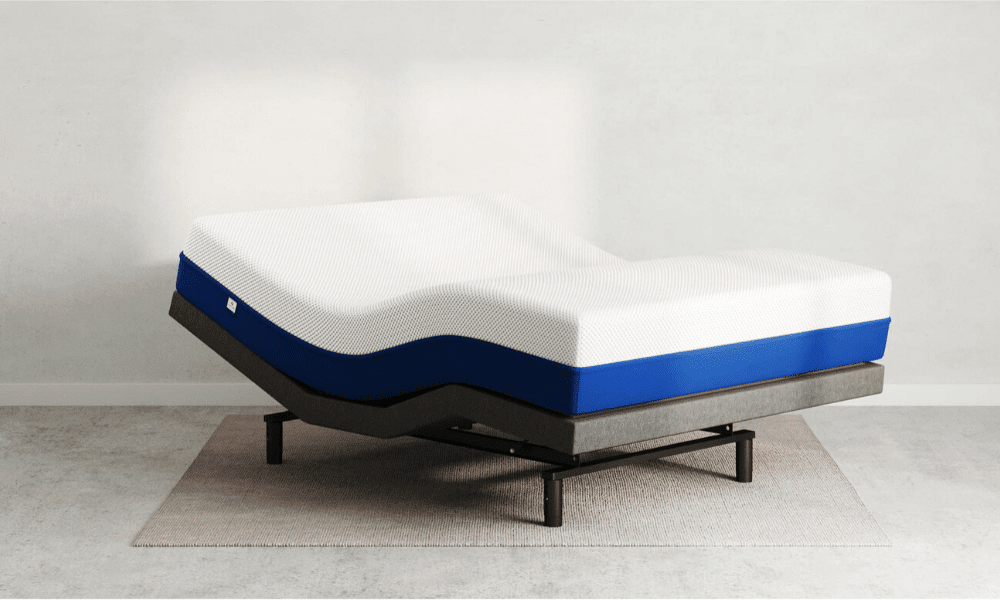 Best All Foam: Experts agree that memory foam is the best material for pressure relief and spine support. If you're shopping for a memory foam mattress and you don't know where to start, try Amerisleep. With five options to choose from, you can find the perfect mattress that suits you.
The Amerisleep AS3 is the most popular model because it blends support, softness, and pressure relief for all sleeping styles. This mattress is made with cooling materials to keep you comfortable at night and it alleviates pressure points so you won't find yourself tossing and turning. It is made with unique Bio-Pur materials that have an open-cell design to maximize airflow while conforming to the contours of your body for optimal pressure relief.
Amerisleep mattresses are crafted for lasting comfort and backed by a 20-year warranty. You'll also receive a 100-night sleep trial with free shipping and hassle-free returns.
Pros: Five mattress options to choose from, designed for cooling comfort, optimal pressure relief
Cons: May not be firm enough for all sleepers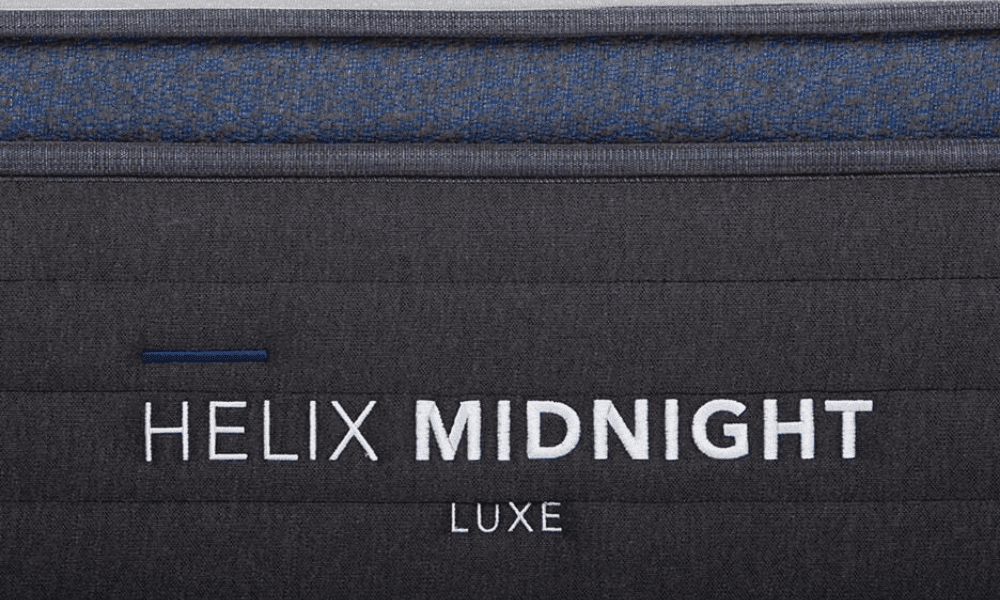 Best Hybrid: If you're used to a traditional spring mattress, it might be time to consider an upgrade to a modern hybrid. Hybrid mattresses utilize spring technology for support and airflow, but the popular pocket coil design offers improved motion isolation. The Helix Midnight Luxe is our top choice for the best hybrid mattress and it's a great option for arthritis sufferers.
The most popular model Helix has to offer is the Helix Midnight Luxe. Rated a medium level of firmness, this mattress is ideal for side sleepers but offers excellent pressure relief with plenty of support for other sleeping styles. With upgraded Luxe features, this mattress also offers zoned lumbar support for enhanced contouring as well as a premium quilted pillow top and a breathable Tencel cover. Plus, it stands a full 2 inches taller than the standard Helix mattresses.
Pros: Luxury hybrid design, medium firmness level, comfort and pressure relief, 100-night sleep trial
Cons: Fairly expensive compared to some brands, may be too soft for heavy sleepers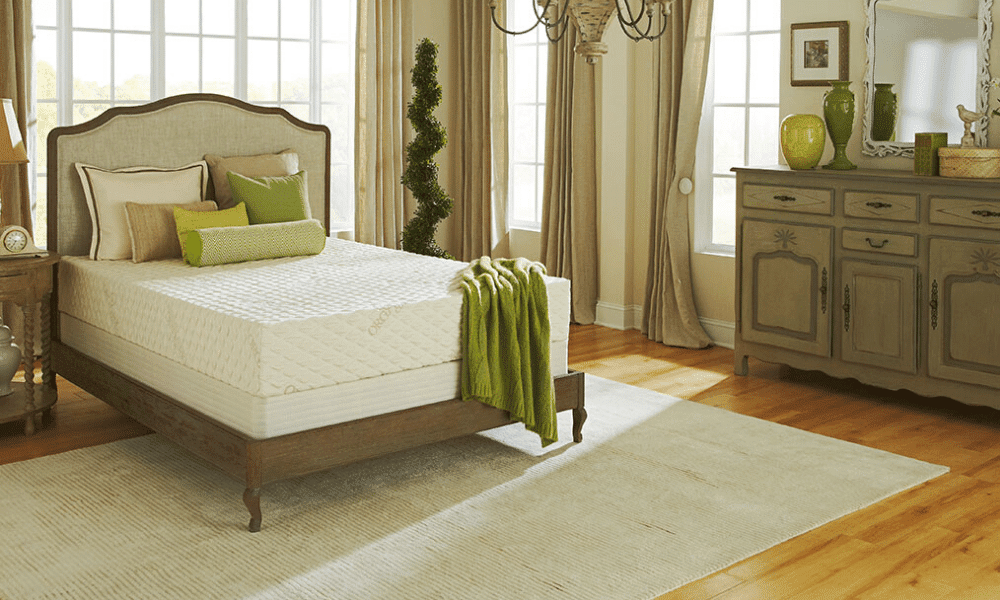 Best Latex: Memory foam is great for back support, but some people find it sleeps too hot or it sinks a little too much. Latex is a similar material in terms of contouring and pressure relief, but it doesn't absorb as much heat and it has a little more bounce to it. The Natural Bliss mattress from PlushBeds is our top pick for the best latex mattress.
Though it may be a little pricy, this mattress is made with certified organic and natural materials that make it all worth the cost. Natural Talalay latex offers a buoyant sensation while absorbing pressure and motion. A natural Dunlop latex core offers support for your spine without sagging. The mattress is made with a proprietary Eco Fire Barrier and wrapped in an organic stretch cotton cover. The Natural Bliss mattress is free from chemicals and polyurethane foams, plus it comes with a 100-night sleep trial.
Pros: Made with certified organic and natural materials, orthopedic foundation for support
Cons: Significantly more expensive than many models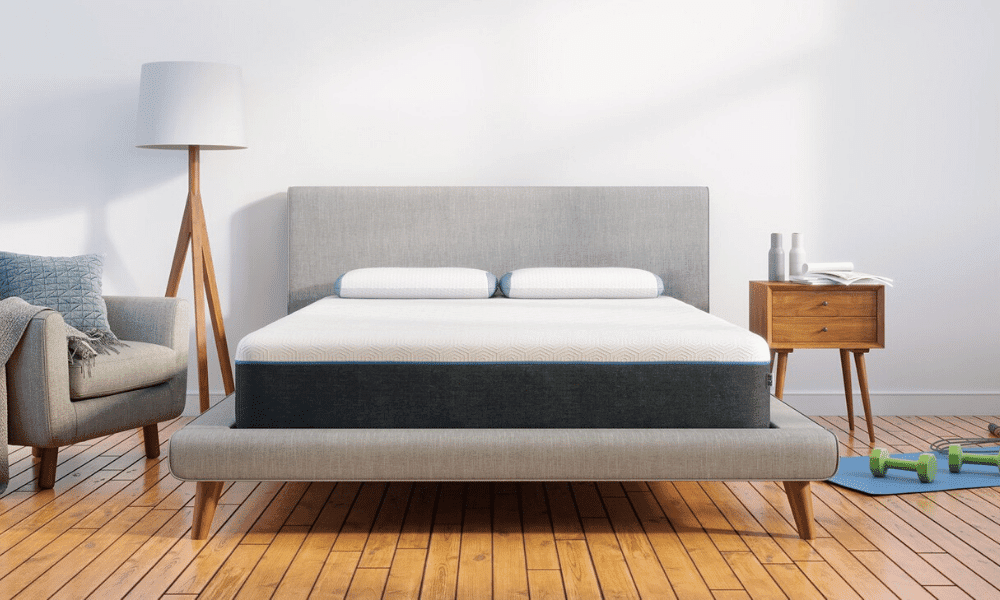 Best for Hot Sleepers: When it comes to comfort, many people think of support first. Support is definitely essential for spine alignment which plays a major role in all-night comfort, but you should also think about temperature regulation – especially if you get hot at night. Bear mattresses are designed with cooling comfort in mind and they feature the ideal combination of support and pressure relief for arthritis sufferers as well.
The Bear Hybrid mattress is Bear's most luxurious model, featuring a combination of modern coil technology and premium foam. This 14-inch mattress boasts 5 layers including a layer of high-density support foam, the Quantum Edge coil system, a layer of responsive transition foam, a comfort layer of premium foam, and a layer of hyper-soft cooling gel foam. Plus, it's all topped with a hand-quilted, Celliant fiber top that boosts muscle recover and helps wick away heat.
Bear mattresses are all designed to keep you cool at night but not at the expense of support or pressure relief. Each Bear mattress is made with the finest materials but remains surprisingly affordable. Plus, you'll enjoy free shipping and returns as well as a 100-night risk-free trial.
Pros: Combines cooling and comfort, supportive for all body types, relieves sore muscles
Cons: May not be firm enough for heavy sleepers or stomach sleepers
Best for Side Sleepers: When you sleep on your side, you may find yourself waking with sore shoulders and hips. Extra pressure in these areas caused by a too-firm or an unsupportive mattress can interfere with proper spine alignment, making your joint pain worse. The Layla mattress is our top choice for side sleepers because it is made from premium foam materials and its double-sided design gives you two options for firmness.
This mattress features multiple layers of premium foam, including copper-gel memory foam which offers rapid cooling and minimize body heat transfer. The mattress is designed for variable support in deep compression areas, relieving pressure where needed without compromising spinal alignment. The Layla foam mattress comes with a 120-night sleep trial, free shipping and returns, and a lifetime warranty. Plus, it's made right here in the United States.
Pros: Flippable firm to soft, cooling gel foam layers, support core for motion transfer control
Cons: Slow response foam may make it tough to change positions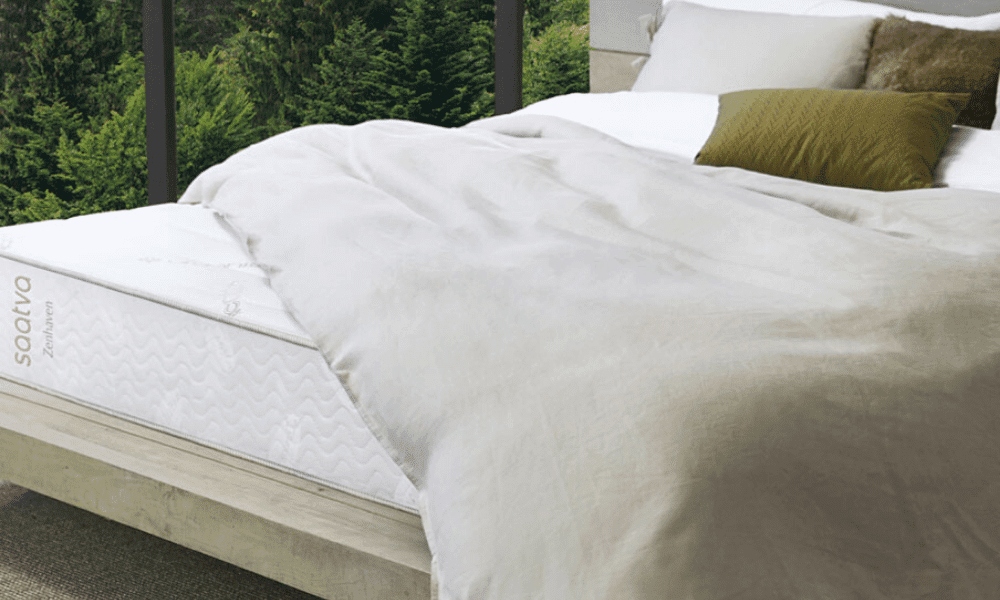 Best for Back Sleepers: Back sleepers are often in good shape when it comes to spine support, but the wrong mattress can do a lot of damage. When you sleep on your back, you need a little bit of extra firmness to keep your midsection from sinking, allowing your spine to collapse. The Zenhaven mattress is our top pick for back sleepers because it is designed to deliver targeted lumbar support to relieve pressure.
The Zenhaven mattress is crafted from premium materials to deliver natural comfort. It is hypoallergenic, antimicrobial, and free from harmful chemicals. This mattress features natural latex, organic cotton, and New Zealand wool in a luxurious design. Choose from two firmness options, though the Gentle Firm (7-8/10) is generally best for back sleepers. You'll enjoy a full 120-night sleep trial and 20 year warranty, plus the mattress will be delivered free with included white glove service.
Pros: Made from natural and organic materials, flippable design with 2 firmness levels, no off-gassing
Cons: Significantly more expensive than many models, neither side may be ideal for side sleepers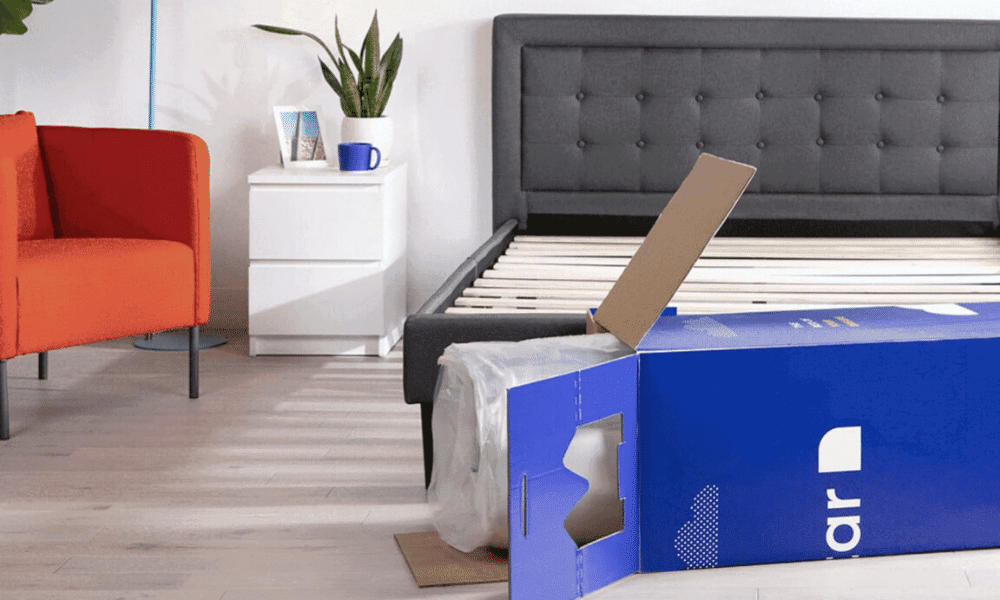 Best for Stomach Sleepers: Sleeping on your stomach gives you the opportunity to spread out, but if your mattress doesn't support your hips they might sink, pulling your spine out of alignment. Our top pick for the best mattress for stomach sleepers is the Nectar memory foam mattress because it delivers the ideal combination of comfort and support to help relieve arthritis pain and stiffness.
The Nectar memory foam mattress features a quilted memory foam mattress cover that sinks just enough to relieve pressure without compromising on support. Next comes a cooling layer of gel memory foam followed by a transition layer of adaptive hi-core memory foam. With a thick base layer for stabilization, this mattress keeps your body supported and your spine aligned all night long. It is rated a medium level of firmness and it comes with a generous 365-night trial period. A full year to try it out!
Pros: Multi-layer foam construction, excellent pressure relief and motion isolation, affordable price
Cons: May not be firm enough for heavy sleepers, foam may be slow to respond
Arthritis pain is not easy to deal with but getting a good night's sleep means you can start each day fresh. The key to a good night sleep lies in your mattress, however, and if you're sleeping on an old, unsupportive mattress then quality sleep could be nothing more than a dream.
Fortunately, upgrading your mattress is easy and it doesn't have to be expensive!
Check out our top picks for the best mattress for osteoarthritis and rheumatoid arthritis above to see if any of them seem like the right pick for you.
Frequently Asked Questions
Are memory foam mattresses good for arthritis? – Yes, memory foam mattresses are often cited as the best mattress for chronic pain from conditions like arthritis. They key, however, is to find a mattress that offers enough support to keep your spine in proper alignment. Memory foam offers a good combination of pressure relief and support.
What is the best sleeping position for arthritis pain? – The position you sleep in determines where the majority of your weight rests. Sleeping on your side puts pressure on the hips and shoulders while sleeping on your stomach can put pressure on your lower back. Experts generally agree that sleeping on your back is the best position to keep your spine in neutral alignment, but only if you have a firm enough mattress to keep your hips from sagging.
How long is too long to sleep on the same mattress? – The durability of a mattress depends largely on the materials. Generally speaking, spring mattresses last longer than memory foam, but it also depends on the density of the foam and the number and thickness of layers. Most mattresses last 7 to 10 years before they need to be replaced, though you might need to replace your mattress sooner if you notice a depression forming where you usually sleep or you start to wake up feeling stiff, sore, or unrested.
Does being obese make arthritis pain worse? – Yes, being overweight or obese puts additional stress on your joints which can increase your risk for developing arthritis and make existing arthritis more painful. Losing just 10 pounds takes as much as 40 pounds of pressure from your knees.
What should I look for in a mattress if I weigh over 200 pounds? – Most mattresses are designed for sleepers of "average" weight, up to 200 or 250 pounds. If you're an above-average weight sleeper, you may need to either buy a firmer mattress or buy one specifically designed for heavyweight sleepers. Support is the key to proper spine alignment and when you have more weight to distribute and support, the materials used in the mattress start to matter even more. Consider a spring or hybrid mattress for the increased support. If you prefer the feel of memory foam, a hybrid mattress could be perfect, or you can try a memory foam mattress topper.