Let me say that I love sheets. I have had so many sheet sets over the years, it has become a family joke. "Oh, are you going out again? Do you need more sheets? You've washed your 12 sets already?".
I don't know what it is, but the feel of them and the beautiful variety just gets me feeling like I need those sheets right now – I want to put them on my bed and get in!
So, when I talk about sheets, I really am talking from years and years of experience with every different kind and brand there are. Just writing about sheets makes me want to web surf and get more.
Sheets influence the way you think and feel about your bed and sleep. I know firsthand that it contributes or detracts from the quantity and quality of sleep you get. And, I am backed up by sleep experts.
Here we go on the journey for the best microfleece sheets there are!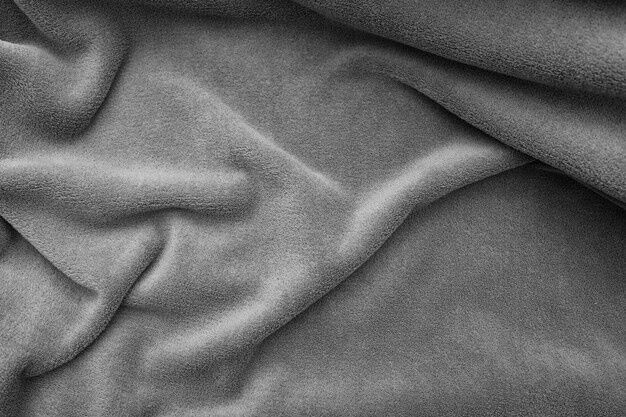 What is Microfleece?
What is Microfleece, you may be asking yourself, with all the terms flying around you when attempting to choose a set of sheets? Microfleece is a type of fleece that has a GSM (grams per square meter) of 150 or less. Fleece and microfleece share the same origin – both are made of polyester, and both are synthetic. It is the lightest and least dense of other fleece types, and this makes it great for sheets because of its extra breathability.
It is not material like cotton or polyester is but is a knitted or woven fabric that has one or both sides brushed so that it has raised fibers that are soft and trap air to lock in warmth. For many items of clothing that are made with fleece, it is "double brushed," so both sides are extra soft and plush.
The Company Store, which sells high-quality everything, (I admit I have sheets, and bedding and pj\'s from them) sums up two terms perfectly:
"Plush – With a longer pile than velvet, but not as densely woven, plush fabrics are irresistibly soft and lightweight, making for the perfect year-round bedding, blanket, or apparel."
"Polyester – Polyester is a synthetic fiber used in many different forms, including fabrics and fills. Polyester fill is an effective and hypoallergenic alternative to down fill used in pillows, comforters, quilts, and more."
They will get very warm, which is good if you get cold in bed like I do, or you have the thermostat really low, or sleep in a cold environment.
It is essential that you specifically look for high-quality microfleece from trusted brands if you want true "moisture wicking" and breathability features. Cheaper microfleece fabrics will not repel moisture or allow much air to escape because of their weave, materials used, and finish.
Unless you get "double-brushed" microfleece, one side of the microfleece will be softer and more velvety than the other – it has a "nap" to it. That is the side that goes against your skin.
Oftentimes, with poor-quality microfleece sheets, people who sleep "hot" will feel like they are in an oven. One friend of mine who always wore shorts and a t-shirt regardless of the weather literally could not sleep in microfleece sheets. I, on the other hand, could sleep in microfleece sheets year-round.
They are exceptionally effective at enveloping you in softness that is warm and cozy. I personally have several microfleece sheet sets myself, as I sleep "cold," and I adore the luxurious feeling of sleeping in fleecy, cushy sheets. Even my toes thank me.
Temperature Regulation Tips
It's easy enough to do some temperature regulation yourself with microfleece sheets. We know that microfleece material traps a lot of heat and is not as breathable as natural fibers, so the blanket that is put on top of your microfleece sheets should probably be cotton.
An open weave cotton blanket, followed by a cotton quilt or a thin natural-fiber comforter, will more than do the job. This will allow the air emitted from the sheets to be dispersed into the room rather than having another layer that will trap all your heat.
Have a light fleece blanket folded at the end of your bed in case you do find you need the extra warmth.
Another way to self-regulate your temperature is to have a small fan on your nightstand or bureau gently moving the air around in the room. This will help circulate air around your sheets and you.
You could also opt to have your shoulders or arms lying on top of the bedding to allow your skin to breathe more.
My secret solution is to have a 100% cotton pillowcase on my pillow so that my head, where much of the heat is, can be cool at night. I find the microfleece pillowcases and the sheets to be cloistering, overwhelming, and too hot. But I love my microfleece sheets and will continue to buy them!
The cheaper microfleece sheets will also bag and lose their shape over time, even though there is some stretch. Again, it all depends on the manufacturer – they just feel so good and are so inviting that I will continue to buy them in the prettiest colors I can find!
Felting, Pilling, and Microfleece
I will say that microfleece tends to "felt" (like a dog's matted hair – the fibers twist off and get pulled together to form a piece of dense, flat fabric attached to the primary fabric) and pill quite often and quite soon inside the bed and outside. This does rather ruin their appearance, and the feel is a bit less "plush." Opt for more expensive, quality brand microfleece sheets rather than the wonderfully inexpensive and (at the time) good-looking ones.
A good rule of thumb is if you have a fleece jacket or sweatshirt that washes and wears well and that does not pill easily, look for the same brand in sheets. Chances are you will be happy with your choice. I am thinking of L.L. Bean and Land's End, particularly.
Again, it all depends on the manufacturer – I have a set that I paid more for, and they have kept their shape, while the other sets have not. I will opt for more expensive sheets in the future because you just can't beat microfleece sheets for warmth and softness – it's almost ethereal!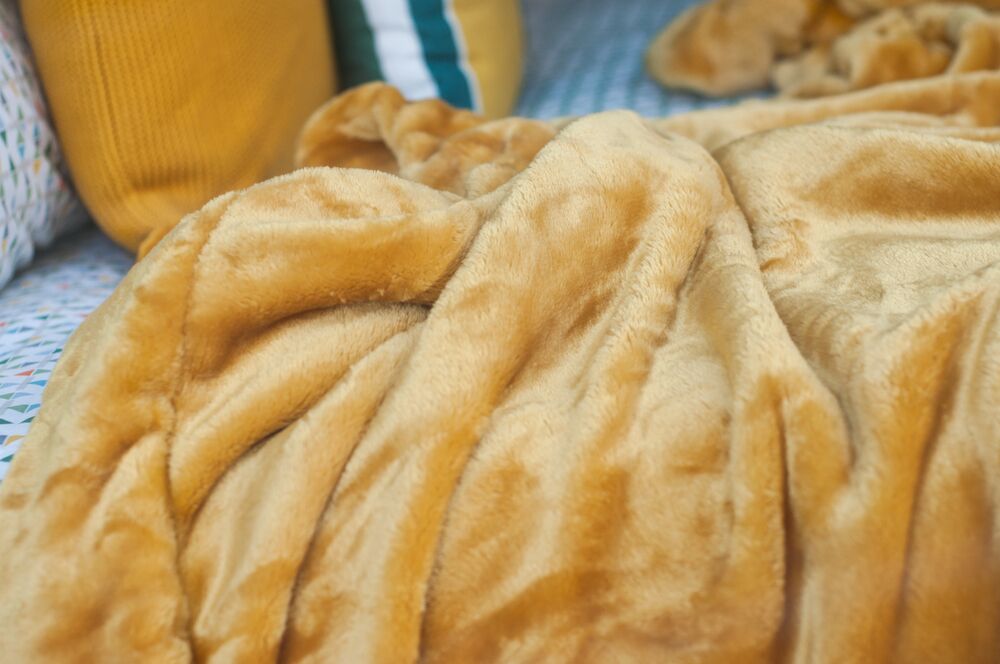 Pros and Cons of Microfleece
Pros
Microfleece is made of polyester, which makes it more hypoallergenic than other fabrics.
It has some stretch to it, so you can tug and pull on it, and it will spring back after washing.
Easy to care for, machine wash in cold water, and dry on very low, or air dry (fleece is susceptible to damage from high dryer heat)
Has all the insulation of fleece but is the thinnest kind, making it extra breathable for your skin
Comes in a large variety of colors and patterns
It is super soft and comfortable. You can feel like you are sleeping in a cloud cocoon.
Since Microfleece is so breathable, your skins natural odors do not build up over time.
There will be no sweat stains or yellowing of the material as there can be with cotton.
Quick-drying – no more waiting hours for your sheets to dry!
Cons
No ironing as it could melt the synthetic fibers.
You must ensure it does not go in the dryer on a high setting – best to air dry it (it air dries quickly!)
Any type of fleece, but especially microfleece, is prone to pilling. Still, because of the microfibers and smoothness of the surface, you will tend to see more of the pilling right away.
Cheaper and lower-quality microfleece sheets will trap more heat (less breathable) and could be too hot for you to sleep in.
Same as above, cheaper sheets will cause much more felting and will make them less soft with every washing
Snags on jewelry, rough angles (and sometimes toenails!)
Best of the Best Microfleece Sheets Recommendations!
This is my bottom line for favorite Microfleece sheets. They are so plush that only a thin cotton blanket is needed for it in the winter (I have two sets of fleece sheets from L.L.Bean, and they are fantastic).
L.L. Bean extreme quality and money-back guarantee
You won't find warmer or softer sheets
They will not pill after washing on cold and tumble drying
100% polyester and deep pockets
The color will go with any style that you have – you could stare into this blue forever – it makes you feel like you are going deeper and deeper (which is good when you want to sleep!)
These are highly durable, and I can tell you I have slept wonderfully warm in these sheets for many seasons!
Get this today at L.L. Bean!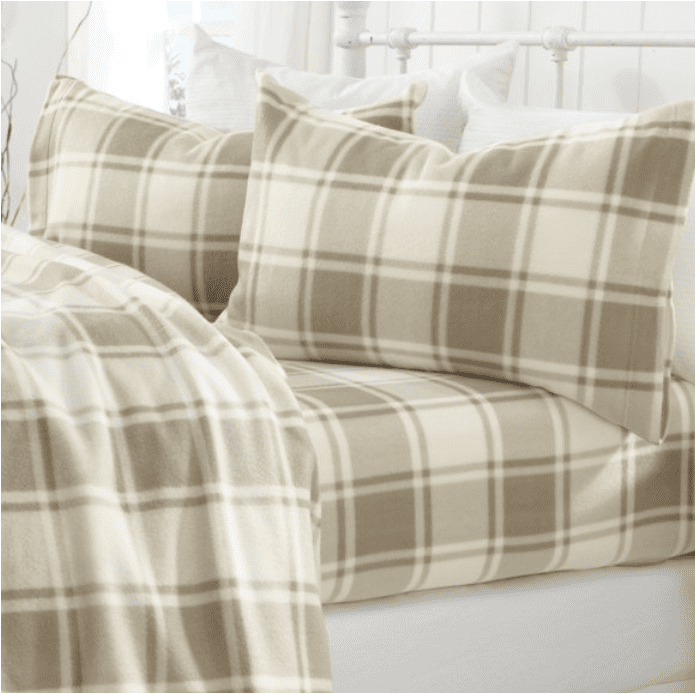 I love these sheets and just looking at them lifts my spirits and makes me want to jump in!
Bringing light and airiness to any space, these extra plush Polar Fleece sheets are slightly thicker Microfleece sheet at 150 GSM. (Microfleece would be 100 or less GSM).
Deep pockets, with elasticized fitted sheet
Fade, pill, and wrinkle resistant
100% Satisfaction Guarantee Policy
Highly durable and long-lasting, 100% polyester
Comes in a variety of colors and patterns
Get these at Walmart!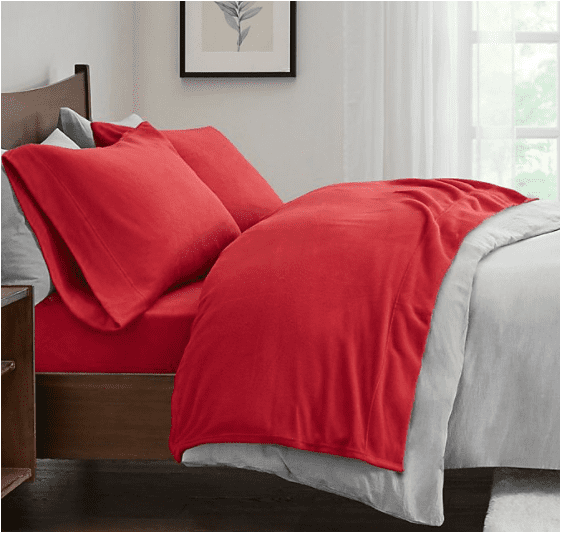 This bold, red color is ready to give your room some pop! Accent it with some artwork that has splashes of red in it for a pervasive theme.
All reviews of these sheets are 5-stars!
100% polyester, soft, microfleece that is fully washable
All-around elastic for the bottom sheet (I love this!)
Reviewers rave about washing them with no pilling!
There are six other colors to choose from
True North is a reputable brand, and Bed, Bath and Beyond has great customer service, so you are covered there!
90-day refund policy!
Find these luxurious sheets at Bed, Bath, and Beyond!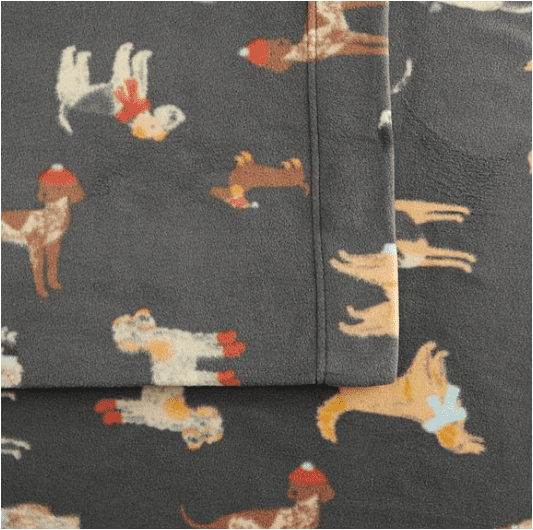 These sheets are a real find from Cuddl Duds at a very inexpensive price point. With so many color choices, you won't be able to buy just one!
Made from 100% polyester
Machine wash and dryable on gentle cycle, best to air-dry
I love these sheets because they are from Cuddl Duds, and my sheets from them are super soft and have lasted years. (I wash in cold/gentle and air-dry).
They have some of the best patterns available and one of the largest selections for microfleece anywhere I have seen!
Buy several sets today at Kohls!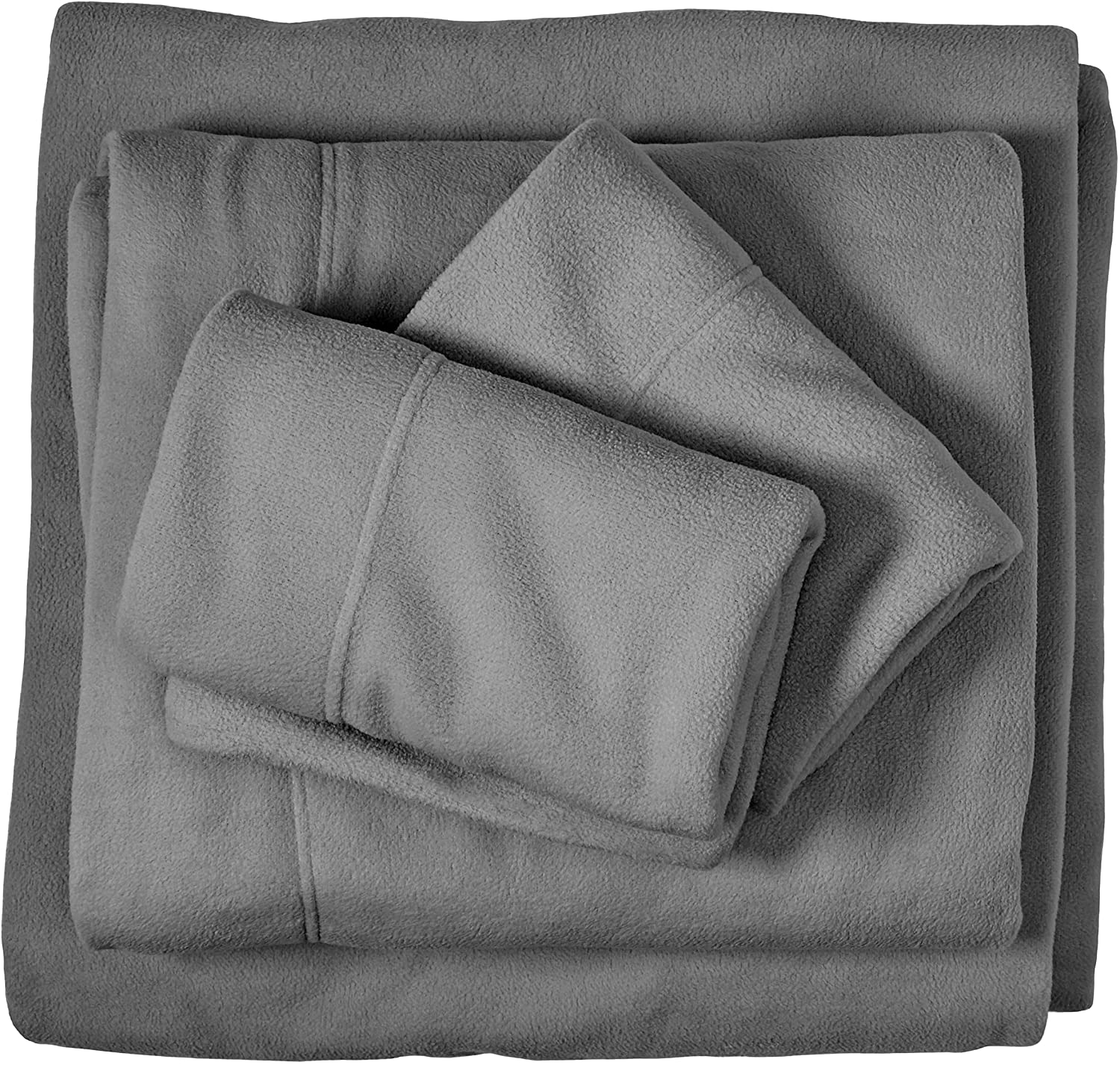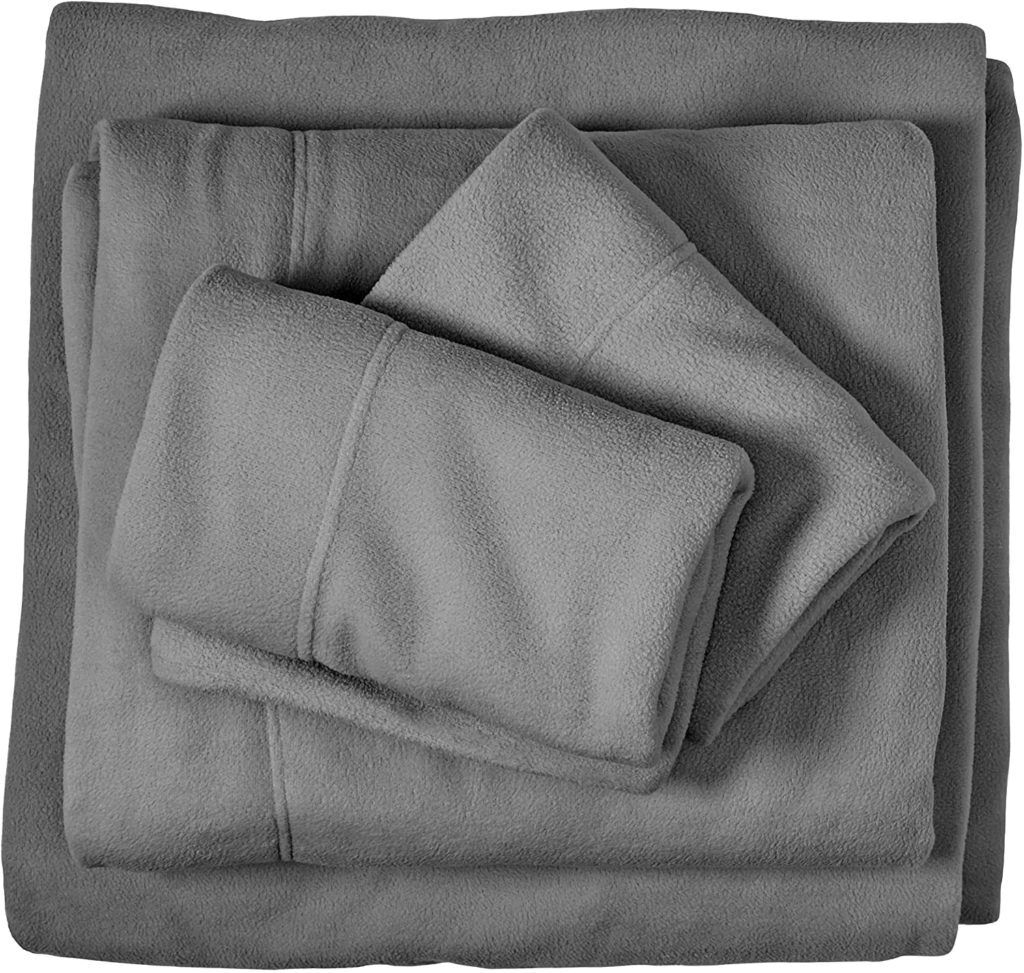 Over 6,000 reviews with over a 4.5/5-star rating. That's what I call evidence.
I love the fact that no toxic chemicals or dyes are used, and the sheets are organic.
30 day return guarantee – after you sleep in them!! That's putting your money where your mouth is! I would buy these sheets just for that.
OEKO-TEX certified and hypoallergenic.
Reviews raved about the quality of the polar fleece and the strong stitching and seams. Thousands of people said these were the softest sheets they had slept in.
A fully elasticized bottom sheet fits mattresses up to 15-inches (though reviewers said it fit an 18-inch mattress!)
The Kingsize sheet set weighs over 7 pounds!
These sheets actually wick all moisture away from you!
Find these sheets in different colors at Amazon!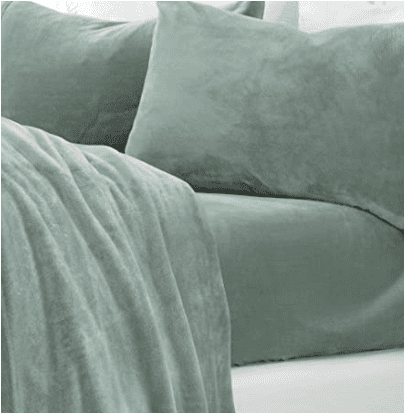 Looking into the emerald sea is what it feels like to gaze upon these ultra glamourous sheets from Great Bay Homes.
There are over 10 colors to choose from, and if you need a guarantee for these sheets, they have a 3-year return policy if you are not satisfied with them! I would buy these sheets just for that.
Almost 6,000 reviews give this lustrous set close to a 5/5-star rating!
These sheets are touted as very lightweight and temperature regulating while keeping their soft and plush feel.
The only negative for these was several reviewers said the hemmed edges weren't strong, and for more than a 16″ mattress, the bottom sheet required pulling tightly.
Find these beauties at Amazon!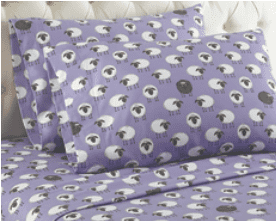 Micro flannel is basically Microfleece (as it's polyester and woven to have a "nappiness" to it for softness). It combines the softness of the cotton flannel sheets with the easy-care, breathability, and lightweight qualities of Microfleece.
Deep, deep pocket sheets fit mattresses up to 19 inches! Now, that I like – it's a deal maker!
With 20 solid colors and a variety of patterns to choose from, you can extend whatever color and style theme you have right into your bed!
Do not shrink and are anti-pilling and durable as touted by many reviewers!
A must-see at Shavel Home Products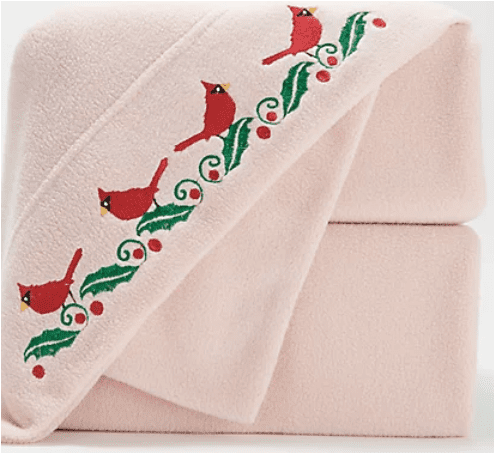 Malden Mills and Berkshire Blanket Company have long been known for their production of high-quality bedding, and this is no exception.
Showing off the workmanship of the embroidery, they start with Blush Pink Fleece Sheets and then add the beautiful detailing to make a truly unique set of sheets.
100% polyester and hypoallergenic
Excellent quality, long-lasting and durable
These sheets have a 4.6/5-star rating
You won't find this on anyone else's bed that you know!
Find this at QVC!
FAQs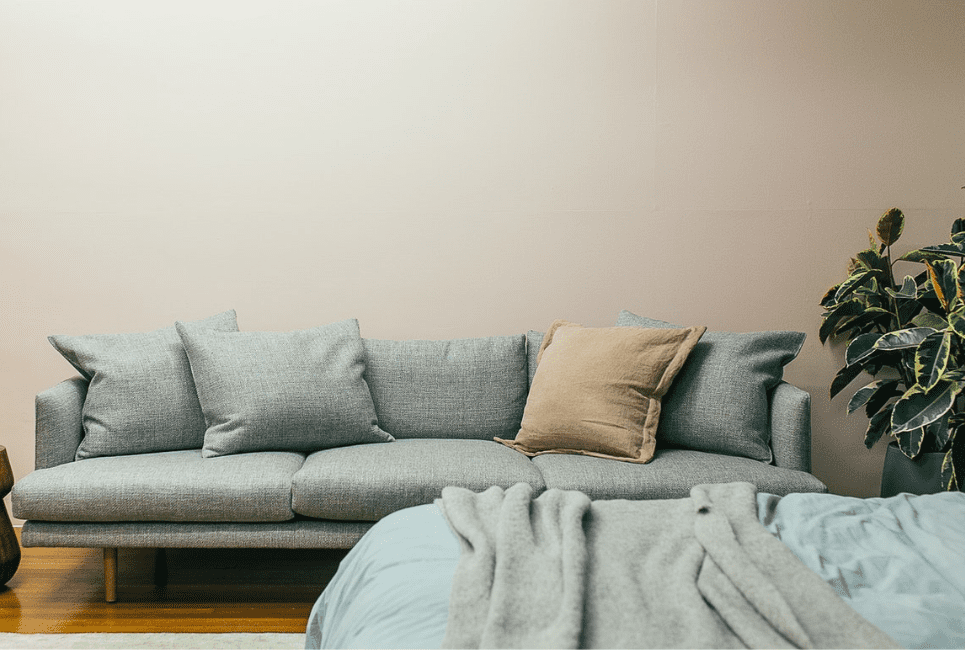 In Conclusion
Microfleece sheets offer things that other sheets simply cannot. One is the fabric. It has texture to it, which gives it depth and therefore lends dimensionality to your bed. It is snuggle-worthy, and no other type of sheet will be so soft and inviting. It offers unparalleled warmth while still being breathable. It is easy-care, and due to its bit of stretch, it fits mattresses like a glove. It has a wonderful price point which makes it affordable. These are sheets that are heavenly.
I look forward each year to putting on my fleece sheets in October. I love reading in bed, and I feel so luxuriously warm when the wind is howling, and the snow is swirling around outside.
Microfleece sheets are just about the top of the list for me – I have not found any other fabric that matches its feel or warmth.
Be sure you are getting a reputable brand and that the material is 100% polyester, as that will matter for temperature regulation. With all the synthetic technology progress, microfleece sheets have usurped flannel as the go-to material for quick warm-ups and soft, feathery smoothness.
All this and style, too! It's unbelievable how many colors and patterns Microfleece sheets have! It's so fun to look at the cheery, dainty, or bold themes that are available. They definitely add another layer and eye-stopping enticement to the bedroom landscape. Happy Shopping!