How We Tested
We recommend these products based on an intensive research process that's designed to cut through the noise and find the top products in this space. Guided by experts, we spend hours looking into the factors that matter, to bring you these selections.
Click here for testing insights >

8
Models
Considered

269
Consumers
Consulted

45
Hours
Researched
Buying guide for
Best Pillow for Side Sleepers
Choosing the right pillow to sleep on your side is something most side sleepers struggle with. Pick a wrong pillow and you can quite literally ruin your sleep.
Since side sleepers make up almost 63% of the entire U.S population, getting your lateral sleep position right through the right pillow becomes all the more important. A pillow that is unfit to sleep on, causes a multitude of health problems as you wake up from your slumber. Back and neck pains are the most common complaints associated with it.
Getting to choose the best pillow side sleeper can however seal the deal for you. We have therefore done hours of research and testing to help you find the best pillow for side sleepers.
FAQ
Q. What type of pillow is best for side sleepers?
A. Side sleepers need a pillow that is able to perfectly fill the gap between head and shoulder when you lie down on your side. This, for the most part, is affected by the type of filling material that is used in the pillow. It should be neither too soft nor too firm to cause the body's pressure points to strain. Moreover, a side sleeper should opt for a pillow with a loft of at least 4" or more, in order to sleep peacefully throughout the night.
Q. How thick a side sleeper pillow should be?
A. The height of the pillow for side sleepers should neither be too high so that it causes your head to be raised above the natural position, nor should it be too low. An ideal side sleeper pillow generally has a loft of about 4-6 inches depending on how wide your shoulders are. People with broader shoulders tend to require a higher loft while those with a smaller build require a less lofty pillow.
Q. Where do I put my arms when sleeping on my side?
A. Side sleepers should make sure that they sleep with their arms right by their side, in order to prevent pinching their shoulders. Your arms and hands should generally be parallel to your sides, while being placed beneath your face and neck. If your arms are raised above your head, the chances of straining your shoulder muscles are greatly increased. If however you have an arm that hurts, try to shift your side onto the unharmed arm, so as to prevent your hurt arm from getting strained further.
Q. Are down pillows good for side sleepers?
A. Down is a relatively softer material with lower levels of firmness to support the side sleeper's torso. Therefore, down alone is not exactly the best choice when it comes to pillow selection for sleeping on your side. However, most pillow manufacturers make use of down in combination with a certain proportion of resilient down feathers to incorporate a cushiony support. Such pillows tend to work ideally for side sleepers, with their firm yet plush support.
Q. Why does my shoulder hurt after sleeping on my side?
A. There can be quite a few reasons for that all of which are a direct result of putting excessive pressure on your shoulder muscles. This is often due in part to your pillow's inability to keep your spinal alignment in check. If your pillow's loft fails to properly fill the gap between your shoulder and neck or if it is either too firm or not too firm, chances of you developing a shoulder pain multiplies. Your shoulder can also get hurt as a result of sleeping on the side that experienced some sort of an injury.
Q. Are body pillows good for side sleepers?
A. Yes, body pillows tend to be ideal for side sleepers, thanks to their ability to relieve pressure points by maintaining your spinal alignment and distributing your weight equally across your body. Since the weight is adequately distributed, your lower back doesn't end up taking excessive pressure, nor develops strains and pains. Hugging a body pillow tightly as you sleep on your side has also been linked with releasing the tension built up in your muscles and inducing a rather calming effect.
Q. How many pillows should a side sleeper use?
A. As a general rule of thumb, you shall be needing two pillows as you sleep on your side; one underneath your head and the other between your knees. This tends to keep your spine aligned in its natural position and distributes your weight across the entire body to prevent development of excessive pressure points. You can also make use of a body pillow instead which acts as a terrific pressure reliever as you hug it tightly for support.

Other Products We Considered
The Pillow Insider editorial team researches hundreds of products based on consumer reviews, brand quality, and value. We then choose a shorter list for in-depth research and testing before finalizing our top picks. These are the products we considered that ultimately didn't make our top 5.
Our Top Products
Beckham Luxury Linens
Hotel Collection
bottom line
The Beckham Hotel Collection's bed pillows take the top spot on our list of the best hotel pillows. They're the perfect combination of comfort and value.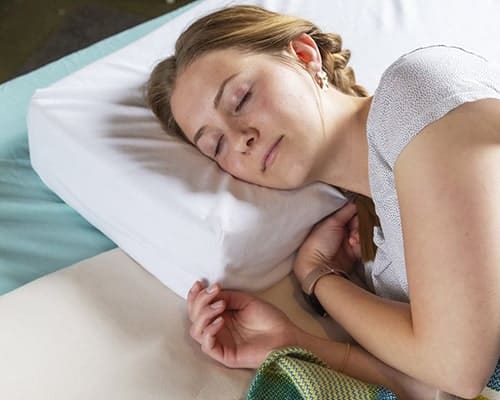 Best of the Best
Pillow Cube
Side Sleeper Pro
bottom line
The Pillow Cube features a one-of-it's-kind cube-like design that has revolutionized the way side sleepers sleep.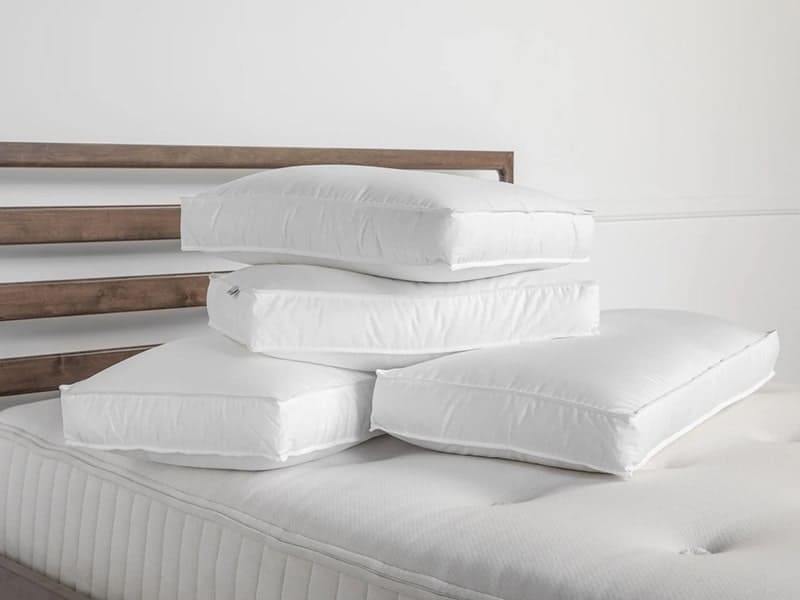 Parachute
Down Side Sleeper Pillow
bottom line
Featuring a 750 fill power and a 3.5-inch gusset, the Parachute Side Sleeper Pillow provides maximum comfort to lessen the strain off your overworked neck and shoulders.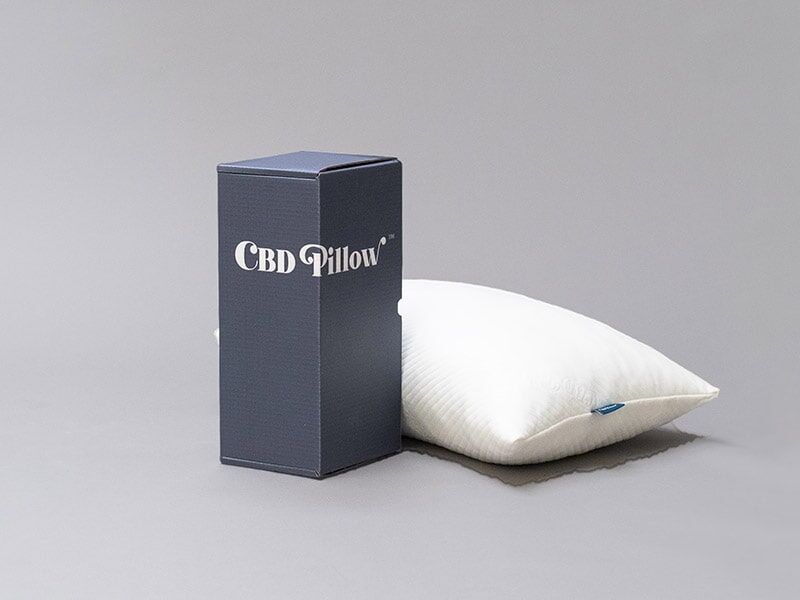 CBD
Pillow
bottom line
CBD Pillow claims to be the world's most relaxing pillow to enjoy a night of ultimate comfort and calmness, which is true to an extent.
Layla
Kapok Pillow
bottom line
Similar to the shredded latex pillow in terms of its moldability and snuggly comfort, the Layla Kapok pillow is another great pick for side sleepers.