Alternative pillow fillings, like millet vs buckwheat pillows, might not be the most common on the market, but these different solutions might just be the option you've been looking for.
If general pillow types like feather pillows, down pillows, memory foam pillows, bamboo pillows or latex pillows have been letting you down, then it's time for you to consider one of these natural solutions.
In this guide, we'll compare millet vs buckwheat pillows and help you choose the one that's most likely to offer you great support and good sleep.
Millet vs Buckwheat Pillows
Both millet and buckwheat pillows are different from your average pillow type because, instead of the usual stuffing, these have organic fill from plant matter like buckwheat hulls or millet hulls.
These unusual organic pillow types are quite different from one another which means it's probably best to discuss the main differences, pros, and cons before you buy.
What are Buckwheat Pillows?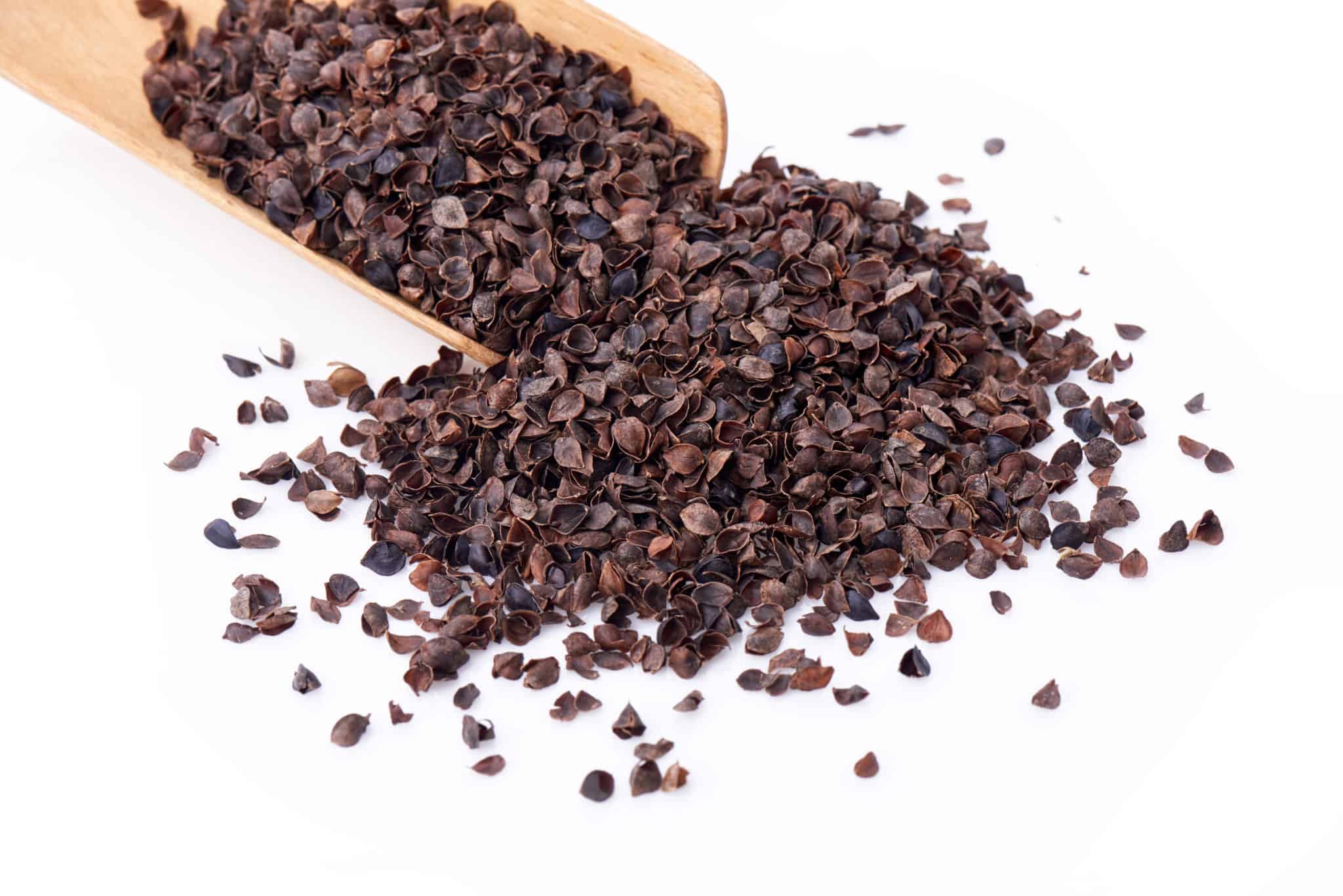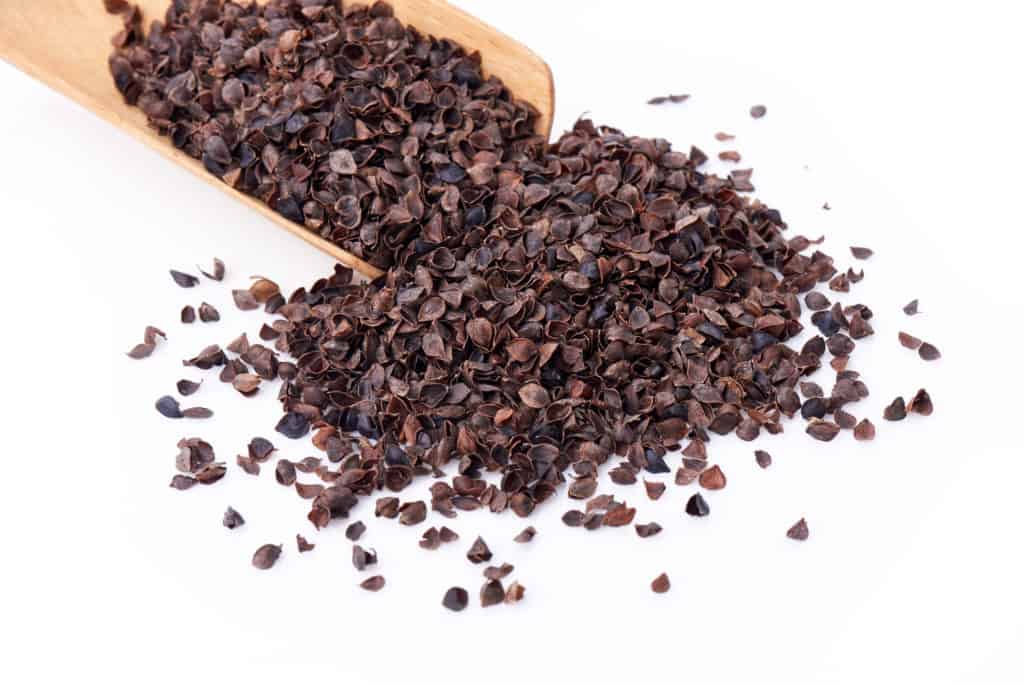 Buckwheat hull pillows originate from Japan and typically consist of an organic cotton cover with buckwheat hulls inside as stuffing. The hard casings of buckwheat seeds are durable, heat resistant, and hypoallergenic. The unique natural design of the natural product shells create air pockets inside which gives these pillows a springy and breathable feel.
These pillows offer a firm surface and contour to the shape of your neck and head. You can also customize these pillows by adding or removing hulls.
Pros
The pillow filling is hypoallergenic.

They can help you stay cool and prevent overheating at night.

This is a good pillow for side and back sleepers.

This pillow is perfect for those who prefer a firm pillow.

If you care for it properly, buckwheat hulls can last 10 – 20 years.

This pillow can help you keep your

spine properly aligned

.

These are usually adjustable, so you can change the pillow height.
Cons
The pillows tend to be noisier.

The slight natural aroma of the hulls might turn some people off.

These are heavier than the average pillow.
What are Millet Pillows?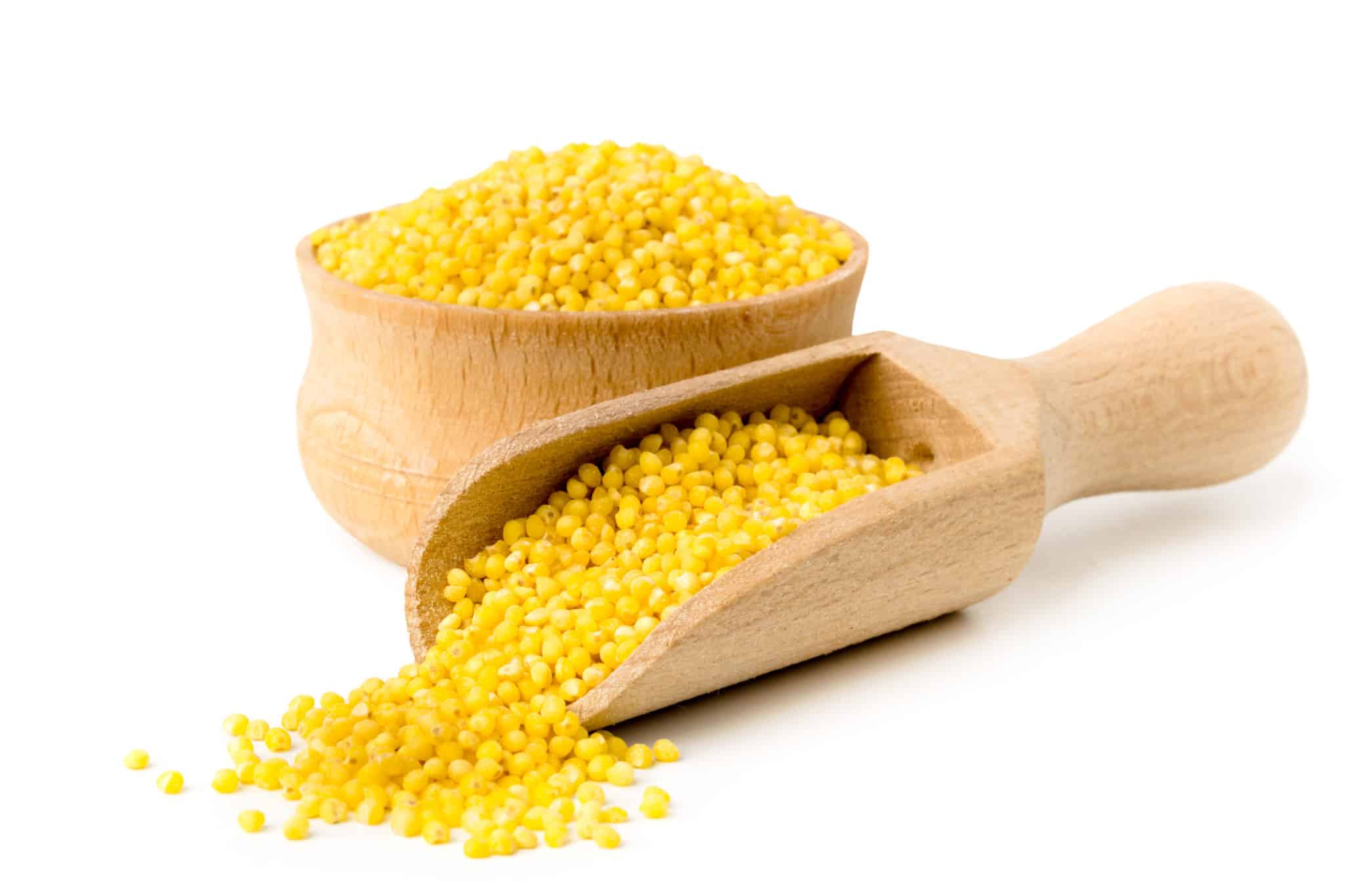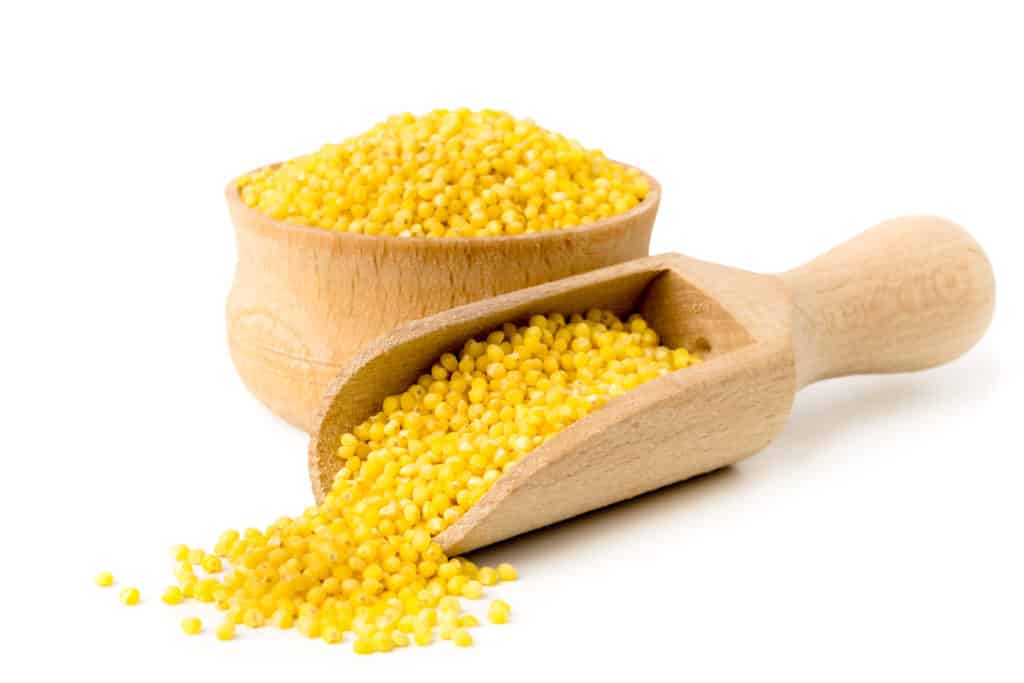 Millet hull pillows are not as common as buckwheat pillows but they can be a great alternative. Millet pillows are usually designed with an organic unbleached cotton case that's stuffed with millet hulls. These hulls are byproducts of milling processes when the edible part of grout plants are harvested.
Organic hull pillows can offer you a lot of support for your head and neck while having a softer feel.
Pros
Millet pillows are lighter than buckwheat pillows

These pillows can be easily adjusted by adding more hulls.

This pillow has a softer feel compared to buckwheat pillows.

The pillows will contour to your head and neck shape.

The millet hulls move more freely which makes the pillow easier to adjust to.

These pillows are durable and can last over 10 years with the proper care.
Cons
Millet hulls do have a strong odor that some people might dislike.

Readjusting and fluffing is required often as the pillow can flatten as it conforms to your head.

Millet pillows aren't as breathable as buckwheat pillows.
Frequently Asked Questions
Those who are new to alternative pillow types usually have quite a few questions regarding them and the level of comfort they offer. Here's a quick look at some of the most common questions people ask about millet and buckwheat pillows.
What Is the Main Difference Between Millet and Buckwheat Pillows?
The most significant differences between these two pillow types are as follows:
Buckwheat is more breathable and offers more airflow than millet.

Millet is more silent than buckwheat.

Millet feels a lot smoother when you move around on the pillow.

Millet is softer or smoother when you lay down on it.

Buckwheat offers more firm support.

Millet has a stronger smell than buckwheat.
Who Is Best Suited for a Buckwheat Pillow?
Buckwheat pillows are good alternatives to memory foam pillows and are ideal for those who need a firm pillow that offers strong support to the head and neck. You can adjust the thickness of these pillows by adding or reducing buckwheat. It can also mold to your shape easily; however once shaped, it won't offer too much give.
Side and back sleepers tend to prefer these pillows to stomach sleepers who might find them a bit too firm and often prefer a down pillow.
Buckwheat pillows are also perfect for those who suffer from allergies because they are filled with organic matter that's naturally antibacterial and resistant to dust mites.
Who Is Best Suited for a Millet Pillow?
Millet pillows are ideal for those who want a lot of head and neck support but need a pillow that offers a softer feel with a little more give.
You should consider this pillow if you dislike the loud sounds buckwheat pillows make but love the way they feel.
These are also great investments for back and side sleepers. Not to mention, millet is hypoallergenic and suitable for those that struggle with allergies.
What Hull Pillow Sizes are Available?
There are not too many buckwheat and millet pillow brands to buy from. Those that do produce these alternative pillows tend to focus on standard western and traditional sizes. Here's a quick look at the most common sizes for these pillow types.
Standard: Standard pillows usually have product dimensions of 20 x 26 inches. This is a great size for smaller beds or for those that don't toss and turn too much during the night.

Super Standard: Super standard pillow product dimensions are usually 20 x 28 inches. This is an ideal size for double to queen bed sizes or for those who enjoy a standard pillow size but want a little bit of extra space.

Queen: Queen pillow sizes usually have a measurement of 20 x 30 inches and are preferable for queen and king-sized beds. These are also great sizes for those who tend to toss and turn a lot during the night.
Bottom Line
We hope that you found our millet vs buckwheat pillows guide useful and that our tips helped you choose the right pillow for sleeping. If you're also in the market for other types of pillows or if you need more advice, feel free to take a look at some of our other pillow guides.