How We Tested
We recommend these products based on an intensive research process that's designed to cut through the noise and find the top products in this space. Guided by experts, we spend hours looking into the factors that matter, to bring you these selections.
Click here for testing insights >

9
Models
Considered

206
Consumers
Consulted

39
Hours
Researched
Buying guide for
Softest Pillows in the World
Finding the softest pillow to rest your head on is not an easy feat, especially when the variety of soft pillows available in the market is so diverse. A night of comfort demands the softest pillow that gives you ultimate value for your money. We discuss some of the softest, luxurious and plushiest pillows available to you. This will help you choose the one that best fits your requirements.
What Type of Pillows Are the Softest?
The softest pillows usually feature a high fill power which accounts for their higher loft. They also compress well when pressure is applied to provide ultimate comfort and a wonderful sink.
Most soft pillows are highly malleable and can be molded into different shapes to customize their firmness. Their malleability enables them to be cuddled through the night. Moreover, such pillows tend to provide excellent support and are able to adjust their shape in a way to cradle your head and neck.
Down Pillows
Down pillows are the most favored one when it comes to very soft bed pillows. Their wool-like softness is attributed to the three dimensional spherical clusters of down obtained from goose or duck. The larger these clusters are, the softer the down shall be.
Down pillows that offer a higher fill power tend to be more on the softer side. A higher fill power is generally associated with a greater number of down clusters which in turn offers a higher loft, making sleeping on them more comfortable.
Feather Pillows
Feather pillows are made from the quill containing feathers which are obtained usually from the wings and back of goose or duck. These tend to be heavier than the same amount of down and therefore offer more resilience and support as compared to softness. Since feathers don't tend to form clusters unlike down, they are less fluffy. However, a higher amount of feather filling can still achieve the softness that you desire from your pillow.
What to Consider When Buying Soft Pillows
One of the best things about pillows these days is just how many options we have to choose from. On your quest to find the softest pillow, be sure to check out these factors and designs.
Temperature Control
We lose most of our body heat through our head, and our temperature increases while we sleep. That's why it's important for "hot sleepers" and those in warmer climates to find a pillow that can keep you cool. A great way to reduce heat retention is to find increased breathability in the pillow materials. Don't forget to consider the material of the case surrounding it, too.
Hygiene
A big factor in a good night's sleep is the peace of mind that comes from resting your head on a clean surface. Look for pillows that are easily washable – the ones with removable cases are best. Some pillows go a step beyond and offer antimicrobial materials inside. If you happen to suffer from allergies, then hypoallergenic varieties will let you breathe smoothly and wake up without a stuffy or runny nose.
Eco-friendly
A high-quality pillow already has a cost in money, so it's nice to know that it doesn't also have a cost on the environment. When you're considering materials like down, wool or bamboo, look for sustainably or responsibly sourced materials. This will reduce your impact on the environment and will give you a better quality pillow in the end.
FAQ
Q. What is a down feather pillow?
A. This is a pillow that is filled with the extra soft and fluffy white feathers from a goose's or duck's underbelly. These feathers, called down, are like puffy little clouds or cotton balls, offering a luxuriously soft pillow.
Q. What is a down alternative pillow?
A. Because some people are allergic to down, or don't want to bother animals for their pillow stuffing, we have made synthetic alternatives. These are often made of miicrofiber material, but is specially designed to mimic the softness and breathability of down. They tend to last longer and don't escape from the pillow shell as often.
Q. What is a memory foam pillow?
A. Pillows made of this viscoelastic foam will contour to your head and support you throughout the night. There are a large variety of styles when it comes to memory foam, including shredded or solid foam, and potentially including cooling technologies to help dissipate the heat that can build up as you sleep.
Q. What is the softest pillow?
A. Finding the perfect balance of materials, features, and affordability can be a challenge, especially as everyone has their own vision of perfect. Our recommendation is the line of pillows from Becky Cameron. Their down alternative pillows definitely hit the sweet spot of luxurious feeling, exquisite softness, and reasonable price.

Other Products We Considered
The Pillow Insider editorial team researches hundreds of products based on consumer reviews, brand quality, and value. We then choose a shorter list for in-depth research and testing before finalizing our top picks. These are the products we considered that ultimately didn't make our top 5.
Our Top Products

Best of the Best
Snuggle-Pedic
Memory Foam Pillow
bottom line
The Snuggle-Pedic Memory Foam Pillow is our pick for the best premium hotel-like pillow available online.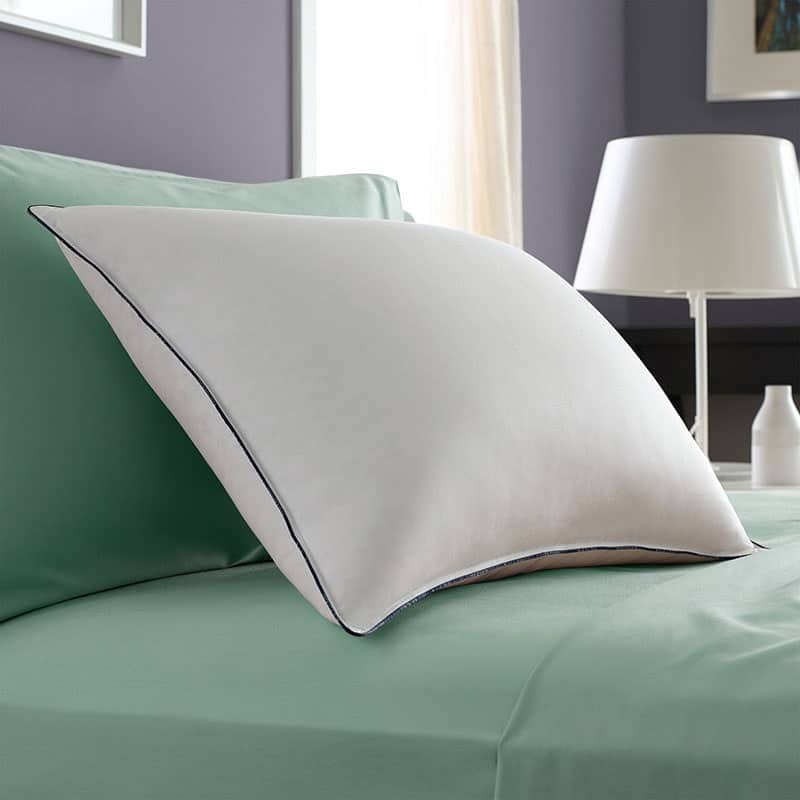 Pacific Coast
Classic Best Soft Pillow
bottom line
This is a super soft pillow featuring pure down with its characteristic softness to allow for a peaceful sleep all night long.
Parachute
Down Pillow
bottom line
Crafted with premium 750-fill power European white down, the Parachute Down Pillow offers the most luxurious and soft-cushioned support for your head.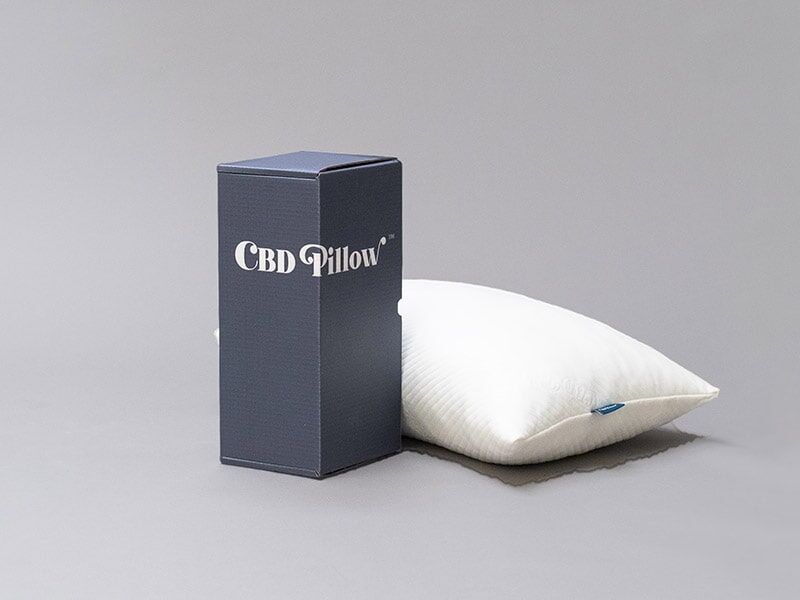 The CBD
Pillow
bottom line
Shredded memory foam is famous for its ability to provide an even and comfortable sleep throughout the night.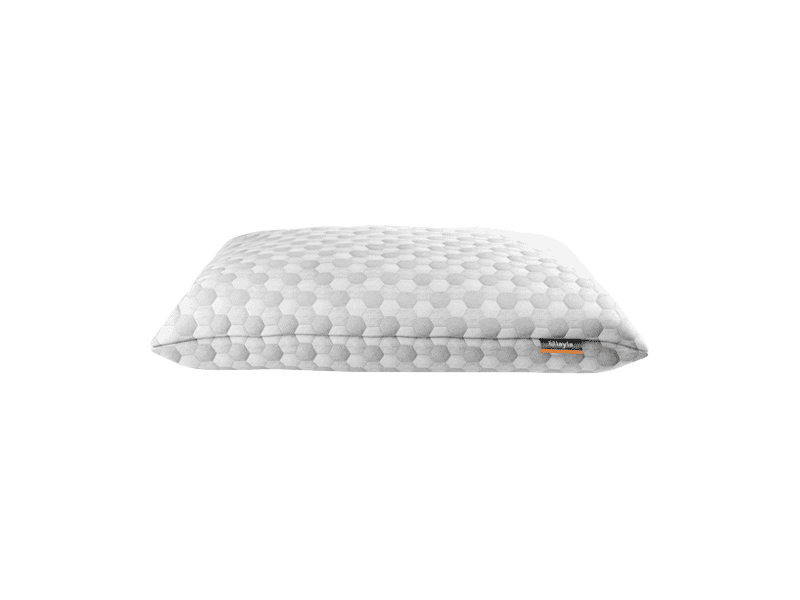 Layla
Kapok Pillow
bottom line
The Layla Kapok is one of those few pillows that have successfully managed to replicate down-like softness by the smart selection of filling materials.