If you have ever stayed at a Holiday Inn hotel and you loved their pillows as much as I did, you will be surprised to know that you can get the same pillows for yourself. The best hotel pillows aren't just for hotel stays. Invest in a pair of Holiday Inn pillows just for you or get a whole stack for all the beds in your house if you prize luxury and comfort above all else.
You can keep these for yourself and give your bedrooms a makeover or you can even give it as a Christmas present! Who would not want high-end, classy luxury pillows that offer the gift of a good night's sleep?
Shop Holiday Inn Pillows at Pillows.com
I often struggle to get a comfortable sleep when staying at a hotel. The reason is usually the pillows. They are either too soft or too firm, too flat, or too fluffy for my liking and it is always a bit of struggle getting used to them.
One exception to this has been my stays at the Holiday Inn hotel where I fall asleep within seconds, snoring away like a baby without a care in the world. Aside from their impeccable standards, hospitality and service, the Holiday Inn guarantees a good night's sleep with their luxurious and comfortable pillows suitable for all kinds of sleepers.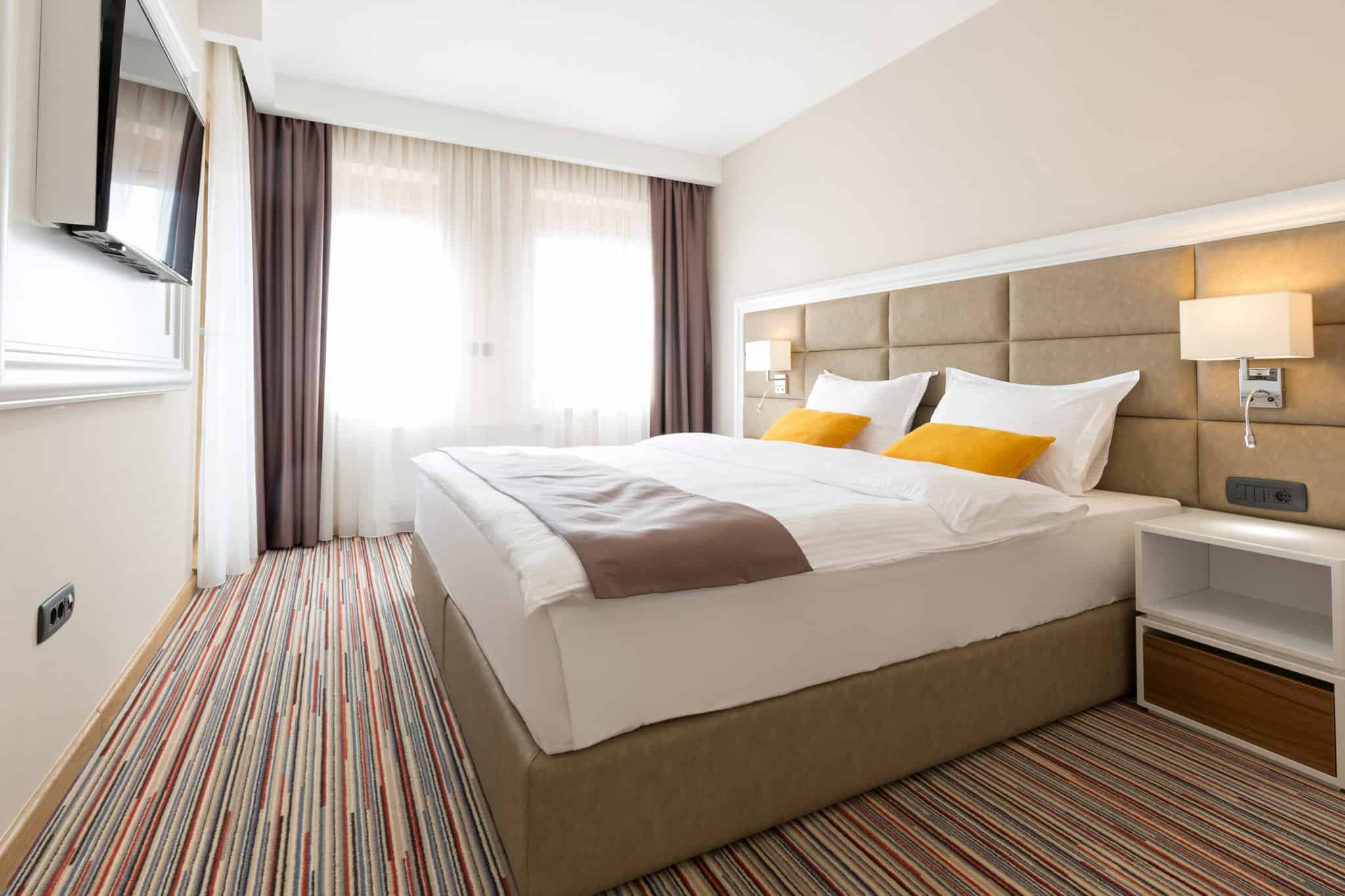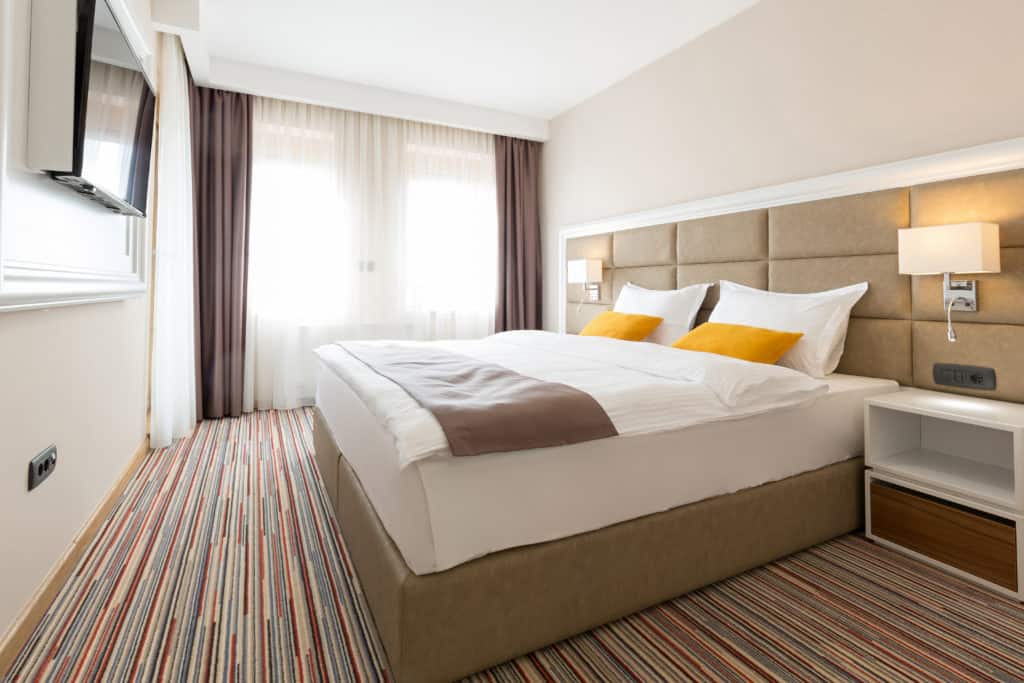 What Pillows Are Used at Holiday Inn Hotels?
Holiday Inn hotels use the Holiday Inn Soft Support Pillow and the Holiday Inn Firm Support Pillow manufactured by Hollander Sleep Products LLC ®. These pillows offer different support levels, sizes, and cushioning. Each type has its unique built and characteristics that suit the comfort and preference of the sleeper.
When I first slept on these hotel pillows, I immediately noticed the stark difference in quality between these luxury pillows and the synthetic, cheap alternatives that I have been using at home. So, whether you are looking for additional comfort for a better night's sleep or that lavish interior glamour for your home that comes with luxury pillows, the Holiday Inn pillows are the perfect investment. Read our Holiday Inn pillow review to learn more about these pillows.
Holiday Inn Soft Support Pillow
If you are a stomach or back sleeper like me and finding the right pillow has always been a struggle for you, you do not need to look further. Holiday Inn Soft Support pillow is the ideal option for its soft to medium support level. It delicately covers the length of your neck and shoulders when sleeping in the stomach or back position and keeps pain and discomfort from disturbing your peaceful slumber.
You can bring the hotel comfort at home with these special pillows that are designed to sooth you in its elegant embrace. I was pleasantly surprised at the sheer softness that reminded me of the comforts of being on an expensive vacation. This pillow is laced with 100% polyester fiber filling that gives it that extra fluffy feel. The pillow cover is 100% cotton which means easy cleaning and pillow care.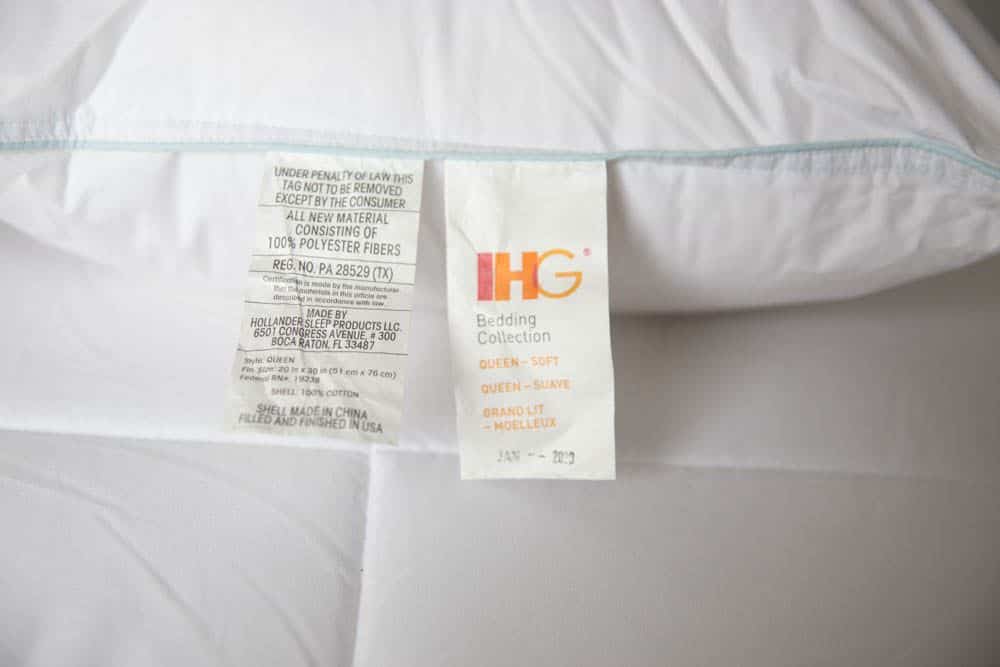 One of its biggest advantages is that it can easily be machine washed, dried, and fluffed. There is no need for extensive and tiresome techniques or processes to clean this special pillow. Unlike most luxury hotel pillows that require hand washing or spot cleaning, these can simply be tossed in the washer.
The soft support design and the elegance of its gentle touch is what makes this pillow a must-have! You can get it in queen or king size, and it will elevate your sleeping experience to a whole new level.
The Holiday Inn pillows offer comfort and relaxation for different sleepers and their unique requirements. The style and cushioning feel delightfully good, almost as if the pillows have been tailored for your specific needs.
Holiday Inn Firm Support Pillow
The Holiday Inn Firm Support Pillow is for all you sleepers that enjoy laying on the side or straight on your back. As the name suggests, it is a firmer pillow as it caters to the side or back sleeping positions. If you are anything like me and enjoy a fluffy plush pillow to sink in completely, you may want to steer clear of this one. If you sleep on your side or back more often, I highly recommend this luxury pillow that offers excellent support and delicate comfort to keep your body perfectly aligned when you sleep at night.
This firmer option offers medium to firm support level for sleepers. What really stands out in the Holiday Inn Firm Support Pillow is that it adds extra loft compared to ordinary polyester pillows. This feature helps to provide another layer of comfort and maximum support. An excellent choice for those that wake up feeling groggy and with aches and pains around the neck, shoulder, and back areas. This pillow is a five-star bedding accessory that spells comfort and lavish taste.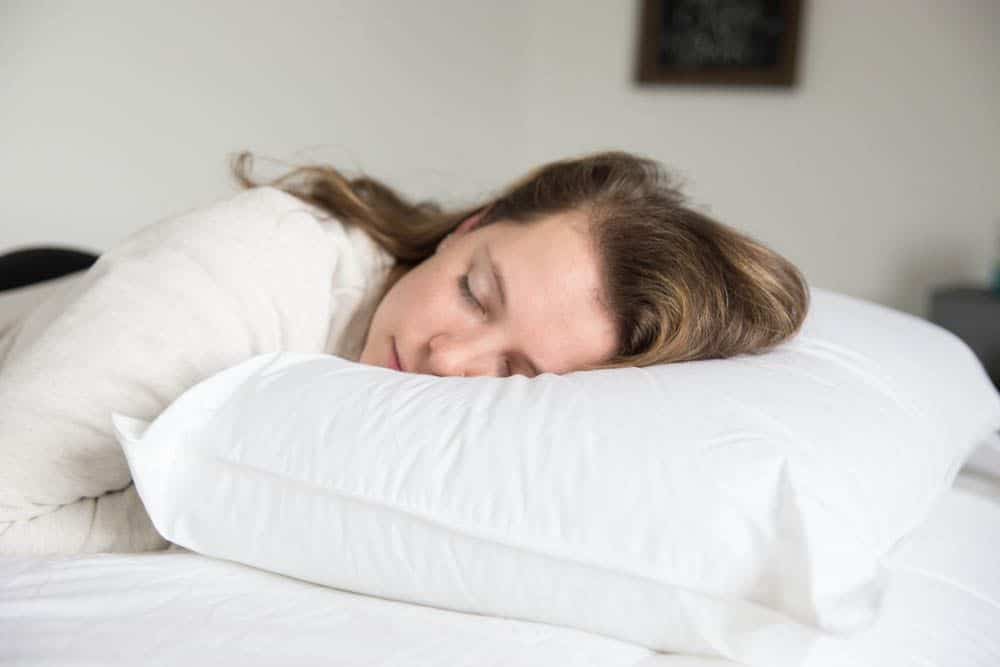 Manufactured by Hollander Sleep Products LLC, this pillow also comes with 100% polyester fiber that offers firm support like none other. It is available in standard, queen, and king size so you get a wide range to choose from depending on your bed size, needs, and personal preferences.
In addition to these range of advantages, the Holiday Inn Firm Support Pillow is also hypoallergenic so if you have sensitive skin, allergies, or other conditions that act up when you are in contact with particular fabrics or objects, you have nothing to worry about.
A blend of 200 thread count, and 100% cotton pillow cover makes this pillow incredibly soft and easy to clean. You can even toss it in the machine for a gentle wash and dry it at a low speed in your tumble dryer. There is no need for extensive pillow care or long and tedious cleaning processes.
Frequently Asked Questions
Does Holiday Inn sell their pillows?
Holiday Inn does not directly sell its luxury pillows, but you can certainly buy them. You can get them delivered at your home by ordering from Pillows.com. They also give you the option to purchase a pillow protector for your expensive pillows. Make sure to always read the description of the pillows carefully before you buy them.
What is the difference between Holiday Inn Express and Holiday Inn?
There are a few notable differences between the two. Firstly, Holiday Inn Express hotels are relatively newer than Holiday Inn hotels. These will often have newer buildings and freshly renovated and designed rooms. Though these primarily aim at guests who are travelling for business purposes rather than vacations. For this reason, you will also find the internet across all rooms and halls at the Holiday Inn Express.
At the Holiday Inn Express, breakfast is served as a buffet, whereas at Holiday Inn you will have a separate restaurant where you can order your meals and breakfast which can take up to thirty minutes to be served. Having said all this, it really depends on what you are looking for and the purpose of your travel. Holiday Inn hotels are more conventional and luxurious for vacationers while Holiday Inn Express aims to serve business travelers or people who come and go for work purposes.
Want to find out more pillows like these used in popular hotel chains? Check out our top picks.