Old pillows, no matter how badly we want to keep them, will wear out eventually. Health experts suggest that it is important to change your pillows every one to two years.
Since you spend about 8 to 9 hours every night on your pillow, it becomes a graveyard for dead skin, and a hotbed for bacteria. Adding to the gross factor is your saliva, skin oils and sweat that gets absorbed inside the pillow.
Getting rid of an old pillow may not be the easiest thing to do and some people can be literally attached to them for years. You can definitely keep them, provided that you use nifty methods to revive and redesign old pillows into functioning products.
Here are 13 creative ways for you to recycle and reuse old pillows instead of just throwing them away.
1. Use As A Floor Cushion
A cool DIY idea to repurpose your old pillows is to make chic looking floor cushions for your living room. You can use scrap fabrics to stitch new cushion covers or you can just buy those online.
If you know how to crochet using different yarns, or quilt different pieces of fabrics together, it would add a unique touch to the floor cushions. Creating a floor cushion using your worn out pillows is always a good idea because it doesn't need some plushy filling; even your old pillow filling can be reused. Each cushion will take about two pillows worth of filling.
2. Use As A Gardening Cushion
If you are a gardening hobbyist and have been looking for gardening cushions to help you with sowing, pruning and weeding, you can convert some of your old pillows into a gardening cushion. Gardening knee pads are very helpful in keeping your knees clean and safe from getting hurt.
You can repurpose the filling material to make garden cushions by sewing two small pieces of fabric or old kitchen mats together. Even old bed pillows made from memory foam can be used as a filling material for this cushion.
3. Stuff Another Pillow
Brought some new pillows cases that you want to add to your bedroom? Why not reuse the stuffing from old pillows to fill new pillow cases!
You can also use the old pillow filling to fluff up your pillows that have gone flat. Make sure that the filling you use for this purpose is free of bugs and fungal spores.
4. Make a Pet Bed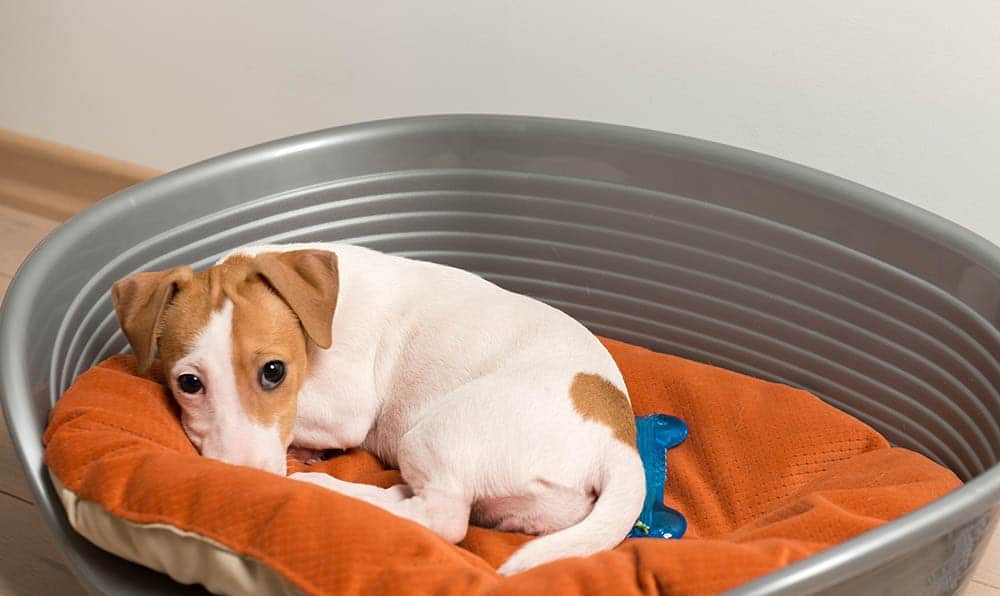 Pet beds can really turn out to be expensive, and yet be ignored by your fur baby who likes to curl up with you in your bed. The best way to make them sleep in their bed is to repurpose your retired pillows into a pet bed. The added advantage: old pillows smell just like you.
You can use your old sweatshirt as a bed cover and save yourself some bucks. If you don't want to use a sweatshirt, the only supply needed is a sturdy fabric–something that will survive the pet's dragging and biting.
5. Recycle Pillows
Disposing of pillows should be the last thing to consider. Land and sea pollution are one of the major concerns in the world today. Old pillows, if dumped straight in a garbage container, might end up in sea posing a serious threat to the aquatic life. This often happens when garbage is dumped on coastal landfills.
Many pillow fillings are made of synthetic material like polyester fibers, also known as polyethylene terephthalate (PET), which is a form of plastic, and it is extremely dangerous for marine creatures.
Similarly memory foam pillows are made of toxic polyurethane and contain other harsh chemicals which pose a threat to sea life. While recycling such materials may not be entirely possible, repurposing and reusing pillows pose less threat to the environment.
Can you recycle old pillows?
Are pillows recyclable? The answer is YES.
There are textile factories that will take your old pillows and use them to manufacture rags, carpet padding and insulations. The most recyclable ones are the feather pillows as these can be decomposed in a compost mix. Other pillow fillings can be repurposed in home decor projects.
6. Donate Pillows to a Shelter
You can donate your old pillows that are still in good shape to homeless people or an animal shelter. Look for your closest shelters on the map and ask if they are willing to take your old pillows. Vet clinics and rehabilitation centers for wildlife often have a need for used bed pillows.
Make sure your pillows are properly cleaned before handing them to shelters. If you hand them over in a dirty condition, it might transfer bacteria to the animal or human and cause them infections. Also avoid donating pillows with holes, mold and fungal stains.
Where to Donate Old Pillows
There are a few organizations that can take your old pillows. Start by looking in your community or nearest homeless and animal shelters. Ask your friends, colleagues or put up a status on social media asking for leads.
Search for your nearest textile recycling factories on google or use Earth911's locator to find a facility. You can also donate pillows to American Textile Recycling service as they partner with several organizations and charities. You can also list your pillows on your local marketplace websites and find someone who will be willing to take them.
Thrift stores and organizations like 'Goodwill' do not take old pillows due to hygiene reasons. If you can't find someone to donate your bed pillows to, you can use the filling for other purposes.
7. Put The Stuffing Into An Old Bean Bag Chair
Bean bag chairs are so much fun to use when they are stuffed up. However, prolonged use can make it flat, almost half the size of the original. Old pillow stuffing is a great alternative to revamp your bean bag chair and extend its life. Simply unzip one of the sides of the bean bag, fluff it up with your old pillow filling and you are done.
8. Compost
It might come as a surprise but pillow filling can be a great composting ingredient. The only ones that can be used, however, are the chemical-free filling materials, particularly bird feathers. It's like disposing of your pillow material yet recycling it.
Feathers are some of the most nitrogen rich material that can help to break down the compost and speed up the decomposition process. Empty your feather pillow filling in the compost pot and cover with a heavy lid.
9. Use Old Pillows to Seal Air Drafts
This is an amazing DIY trick to seal off your air drafts in order to keep your home warm in winters. Draft stoppers are really great in maintaining the room temperature and saving you on energy bills.
Simply cut two lengths of a durable fabric, as long as the width of your door or window's draft. Stitch the pieces together, leaving one end open to be filled by one portion of pillow filling and another portion of popcorn kernels. This popcorn kernel along with pillow filling will make the draft stopper heavy which will keep it in place.
10. Turn Them Into Throw Pillows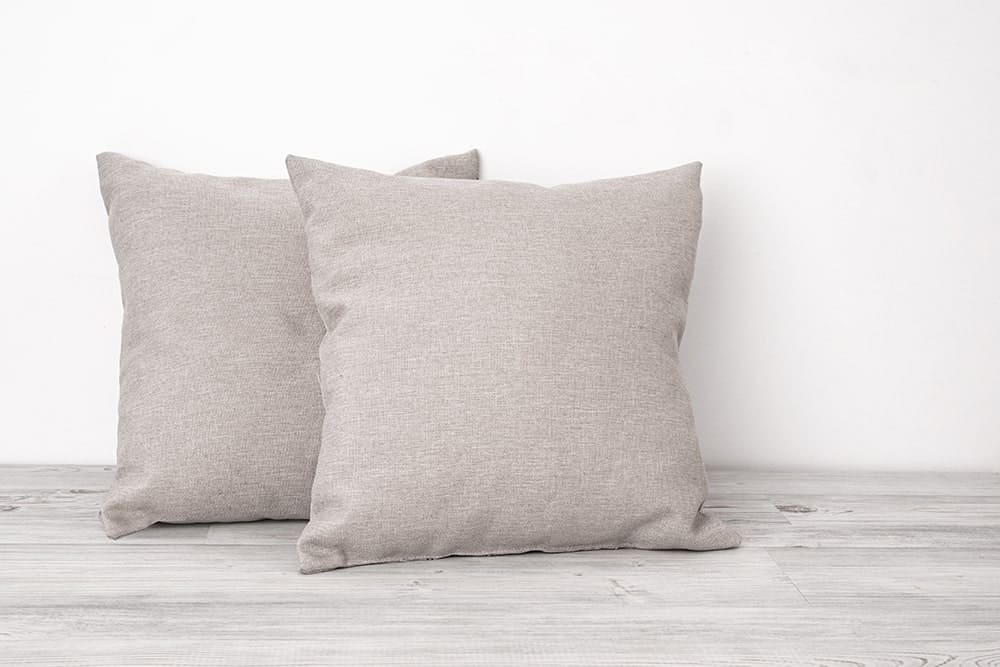 Throw pillows can really add a new touch to your seaters.
After washing and drying the old pillow, cut off the seam and take out a chunk of polyester filling. Pull the filling apart to create a nice, fluffy texture. Stuff your favorite throw pillow cover with it and voila! You are ready to toss around some new throw pillows.
11. Use as a Packing Material
Old pillows are a free packing material that can be used to cover up your valuables while transportation. When transporting fragile goods, use your old pillows to fill up that free space around the fragile item to make sure it doesn't move or shake. This will keep it tucked in in one place and you don't have to worry about the safety of the valuables during the move.
Latex and memory foam pillows are particularly safer choices to use for packaging.
12. Use As A Knee Pillow
If you are a side sleeper, a knee pillow will aid you in sleeping comfortably. You can reuse old pillows to make yourself a DIY knee pillow that will help you sleep better at night. Sew a small pillow case using any fabric and use the filling from your old pillow to sew a new pillow that can easily fit between your knees.
A knee pillow helps reduce stress on your hip area ensuring a perfectly aligned spine. Not only that, it is also beneficial for people who are experiencing lower back pain or leg pain.
13. Turn Old Pillows Into Dining Chair Pads
Another wonderful way to repurpose the old pillows is to make some chic dining chair pads. If your chair pads have worn out or you have those hard and flattened chairs that always give you hip-joint pain, turning your pillows into chair pads is an easy way to make your chairs comfortable.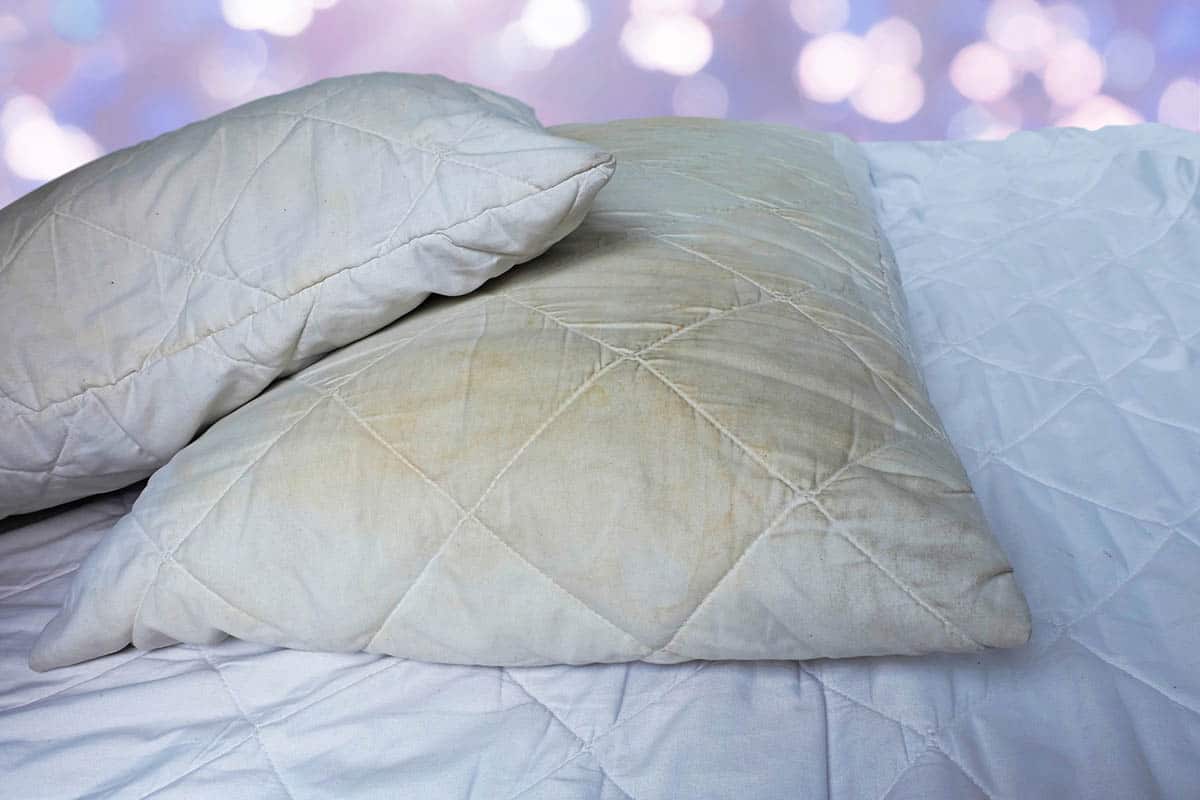 Does Goodwill take pillows?
Goodwill does not accept used sleeping pillows. They do however take throw pillows or any pillows that were not used for sleeping purpose. This is because Goodwill sells these items to other customers and it's not safe and hygienic for someone else to sleep on used sleeping pillows.
Frequently Asked Questions
Do animal shelters take old pillows?
Animal shelters take old pillows if they are in good condition. Wash your pillows thoroughly before donating them. As a goodwill gesture, you can make pet beds from your pillows and donate them to these shelters.
How do you throw away pillows?
Throwing away a pillow should be the last resort in case you are unable to do anything good with them.
But if you don't have an option, put them in your garbage bin. If your area doesn't have the garbage picking facility or waste disposal system, put your old pillow in a plastic bag and dump them in a landfill. Make sure the landfill is not around the coastal area.
Why do old pillows turn yellow?
Old pillows turn yellow because they get constantly exposed to your face oils, make up and sweats.
Sweat can absorb through the pillow fabric and after drying, it leaves a yellow stain on the pillow. One of the other reasons why your pillows get yellow stains is because of frequently lying on your pillow with wet hair.
Can an old pillow make you sick?
Old pillows can make you sick, particularly if they are unkempt for a long time. Dust mites infest the old pillows and thrive on your dead skin, giving you itches and rashes.
The dust mites and bacteria can also help develop sinus allergies, rhinitis, asthma and set off bad headaches. Regular washing may save you from some adverse effects caused by old pillows.
Are old pillows bad for you?
Old pillows can be really bad if you have allergies as they harbor millions of microbes. While some may be harmless, others can be detrimental for your health. Also, with wear and tear, pillows become flat and less comfortable for your head and neck which might deform your spine and trigger severe back pains.