If you have trouble falling asleep at night, it may seem as though every little thing keeps you awake. A ticking clock, a dripping faucet, and a restless partner can make matters worse.
Overall Best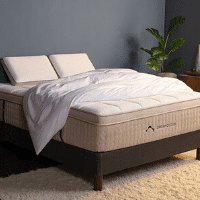 Dreamcloud Mattress

Memory foam and encased coils
Comfort and support
Most Affordable
Vibe Gel Memory Foam Mattress

Medium-plush feel and adjustable base friendly

Cool gel regulates body temperature
Most Popular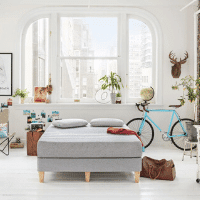 Leesa Mattress

Climate-adaptive materials
Strong pressure relief
Sharing your bed with someone who tosses and turns all night can be challenging, especially when you're trying to fall asleep. If you find yourself waking up throughout the night, it could be impacting the quality of your sleep which may even impact your health. A single night of sleep deprivation can be bad for you, so imagine what months or years of it might mean!
Rather than banishing your partner to the guest room, consider a simpler solution: a new mattress.
If you've been sleeping on the same mattress for 7 or 8 years, it's probably time for an upgrade anyway. Modern mattresses are designed for more than just comfort – many offer strong motion isolation properties to ensure uninterrupted sleep, no matter how much your partner moves around.
In this article, we'll explore the different types of mattress and their motion isolation properties. You'll also receive some tips for choosing the best motion isolation mattress and see our top picks.

Exploring the Different Types of Mattresses
Getting a good night's sleep is important and it all comes down to your mattress. If your mattress is old or unsupportive, you may wake up feeling stiff, sore, and achy.
A good mattress should provide the ideal combination of pressure relief and support to keep your spine in proper alignment, no matter what your sleeping style may be. Knowing your sleeping style helps you choose the right mattress.
Sleeping on your back is generally the best position for spine alignment, but you need a medium-firm mattress to provide the right degree of support. People who sleep on their sides may need a slightly softer mattress or one designed for pressure point relief to prevent pain in the hips and shoulders. Stomach sleepers require a slightly firmer mattress to keep the hips and midsection from sinking, throwing the spine out of alignment.
Here are some of the most popular types of mattresses to consider:
Memory Foam – Originally designed by NASA in the 1960s, memory foam conforms to the body's contours, cradling the body for a combination of support and pressure point relief.
Gel Memory Foam – Another type of memory foam, gel foam helps balance temperature during sleep by dissipating heat rather than absorbing it for enhanced air circulation.
Latex – Latex foam can be natural or synthetic and offers similar properties to memory foam but has a faster reaction time which gives it a little more bounce.
Innerspring – Often considered the "traditional" type of mattress, innerspring mattresses have a base network of coils that provide support and bounce.
Encased Coil – These mattresses are made up of individually encased coils or pocketed coils that provide similar benefits to traditional innerspring mattresses with better motion isolation.
Hybrid – This type of mattress typically combines a coil base with some kind of foam, often multiple layers, which brings the right balance of softness, comfort, and support.
If you're still not sure what type of mattress is the best choice, you may be trying to decide between the two most popular options: foam and innerspring (or encased coil). Read on to learn more about the differences and how they affect motion isolation.
[alert type="success" icon-size="normal"]
Read Also:
11 Best Mattresses for Restless Leg Syndrome in 2022
[/alert]
Foam vs. Spring Mattresses
All mattresses are not created equal, even when it comes to comparing models within the same category. Foam mattresses can be made from several different types of foam and spring mattresses can be made with any number of different designs.
If you're trying to decide between a foam or spring mattress and motion isolation is your primary concern, there are several factors to consider.
Foam mattresses are typically made of three types of foam:
Polyurethane foam
Memory foam
Foam latex
Poly foam comes in different densities for comfort and support while memory foam molds around the contours of your body. Foam latex is similar to memory foam but has a little more bounce to it.
Many people who sleep with a partner prefer a memory foam mattress because it offers excellent motion isolation. The trouble with these mattresses is that they can trap heat and some people dislike the feeling of sleeping "in" rather than "on" the mattress. These materials are known for "hugging" the body and the foam materials are generally slow to respond to motion.
Spring mattresses are what most people consider a "traditional" mattress, though the original design has been upgraded with new materials.
The traditional innerspring mattress consists of continuous coils – they are s-shaped coils made from one long wire. These mattresses are extremely durable and generally inexpensive, but they don't offer the best motion isolation. Newer models made with pocketed coils or encased coils, on the other hand, reduce the transfer of motion. You can even find hybrid mattresses that combine foam and coils.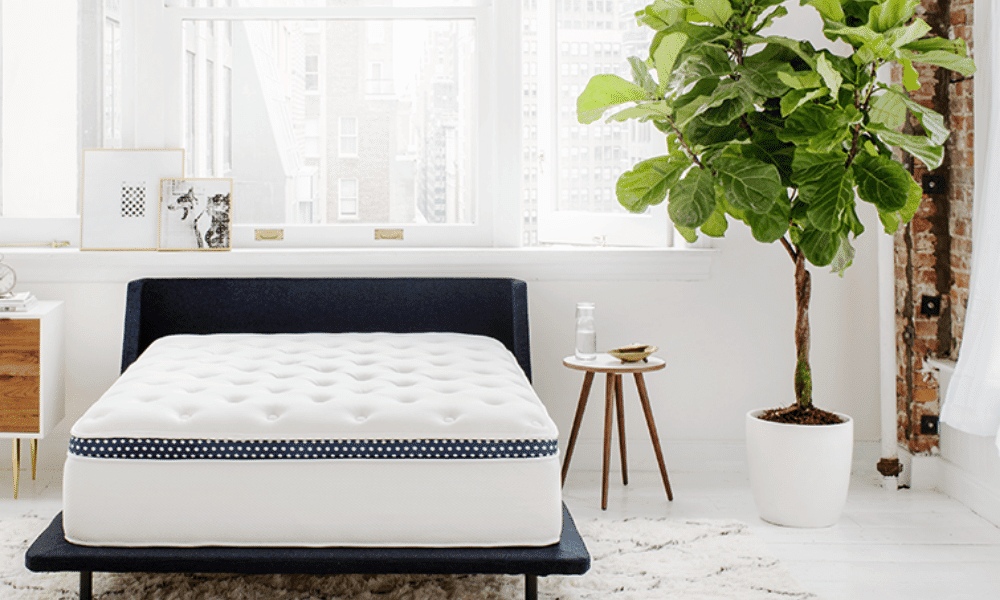 What to Look for in a Mattress for Motion Isolation
Once you've decided the type of mattress you prefer, it's time to think about specific features. Other factors that may affect your comfort during sleep include things like temperature regulation, firmness, and spine alignment. Don't forget to consider factors affected by sexual activity as well.
Here are tips for shopping for a motion isolation mattress:
Look for materials that isolate motion – memory foam absorbs motion well and certain types of coil mattresses perform better than others.
Think about heat transfer as well – if you're sharing your bed with a partner you want something that supports temperature neutrality instead of absorbing body heat.
Consider the firmness of the mattress according to your body weight and sleeping style – comfort is also a factor in this particular decision.
Choose a mattress that has a supportive base to ensure proper spine alignment – mattresses smaller than a queen may compress too much to support two bodies properly.
Think about the responsiveness of the materials – memory foam is slow to respond which may be uncomfortable for sexual activity.
[alert type="warning" icon-size="normal"]Now that you understand how the type and quality of your mattress affects motion isolation in bed, you should have a good idea whether you need to upgrade your mattress or not. If you and your partner agree it's time for a new mattress, read on to see our top picks for the best mattress for couples.[/alert]
The Best Mattress for a Restless Partner
If you sleep with a partner who tosses and turns, you're probably on the hunt for the best motion isolation mattress. Your first step is to decide what type of mattress you want: foam, spring, or hybrid. From there, consider additional factors like firmness and comfort to choose the best model.
We've done our best to bring you an assortment of options to help you reduce motion transfer in bed. Read on to see our top picks for the best mattresses in different categories that reduce motion isolation.
Here are our top picks for the best mattresses for a restless partner:

Overall Best: Our top pick for the best mattress is Snuggle-Pedic because it features a luxury design and a generous 20-year warranty.
The Snuggle-Pedic mattress features Kool flow technology that uses a micro vented bamboo cover to keep you sweat free even on hot summer nights. Their mattress is rolled and vacuum sealed to guarantee always arriving clean plus, it stays odor free while in use.
Pros: Pressure relief for all sleep styles, perfect mix of soft and firm feel, cooling technology
Cons: Non-customizable thickness dimension (10 inches)
As of November 28, this item is out of stock, so check back regularly for updates! In the meantime, these are more of our top picks.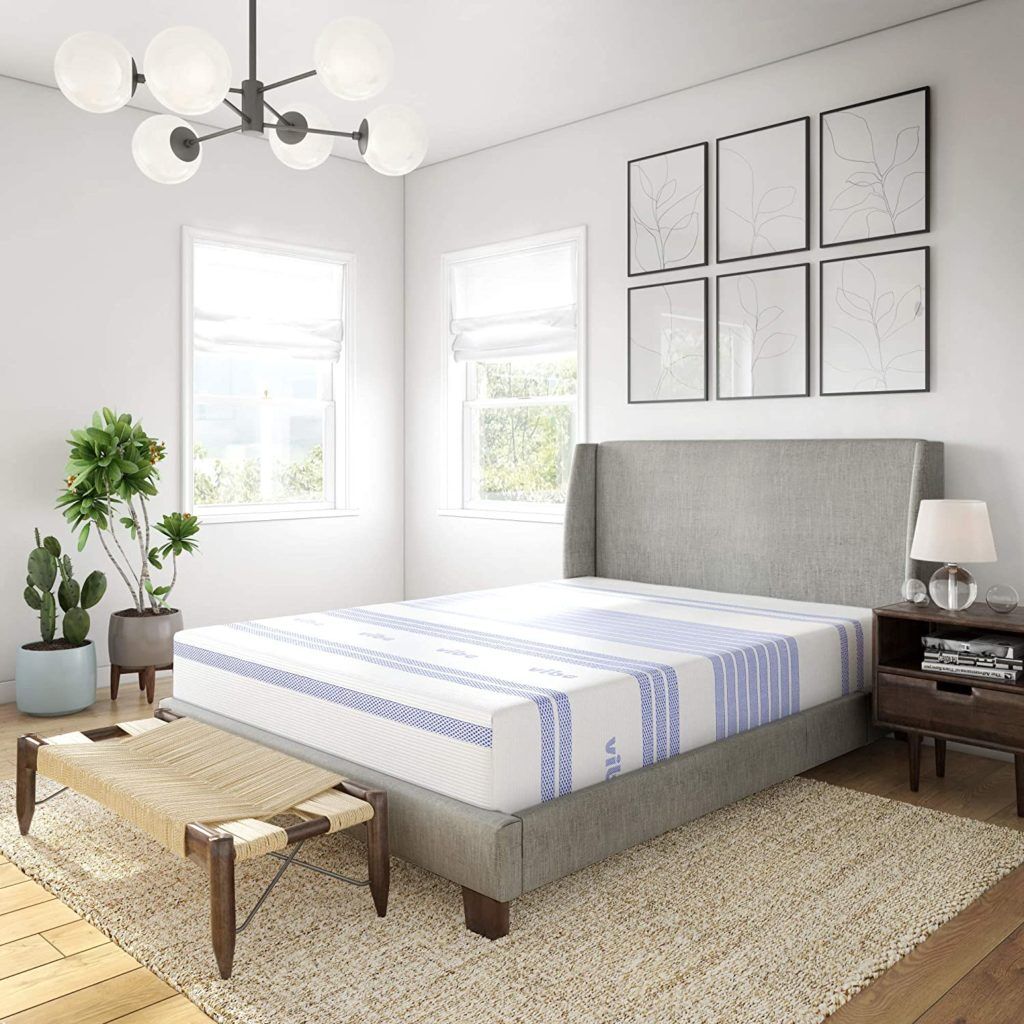 Best Temperate-Regulating: Vibe is here to give you a luxurious memory foam mattress without the price tag or the night sweats. A unique and high-quality gel infused memory foam forms to your body like a welcoming hug each time you lay down. With 2 inches of gel-infused memory foam, 3 inches of gel-infused foam and 7 inches of high-density base foam, the thick layers provide top-tier support without losing any comfort or plushness.
Delivered compressed in a non-oversized box, once the Vibe Mattress is set up it will give you an incredibly restful sleep that leaves you waking up mentally well-rested and and without soreness. It's one-of-a-kind foam layer construction is extremely breathable with porous and open-cell design that regulates your temperature all night long and that same structure is designed to absorb any movement through the night that keeps you from tossing and turning.
Pros: Thoughtfully designed to absorb movement, regulate temperature and conform to your shape without compromising support.
Cons: The three-layer construction means the mattress is not made to be flippable like some other mattresses.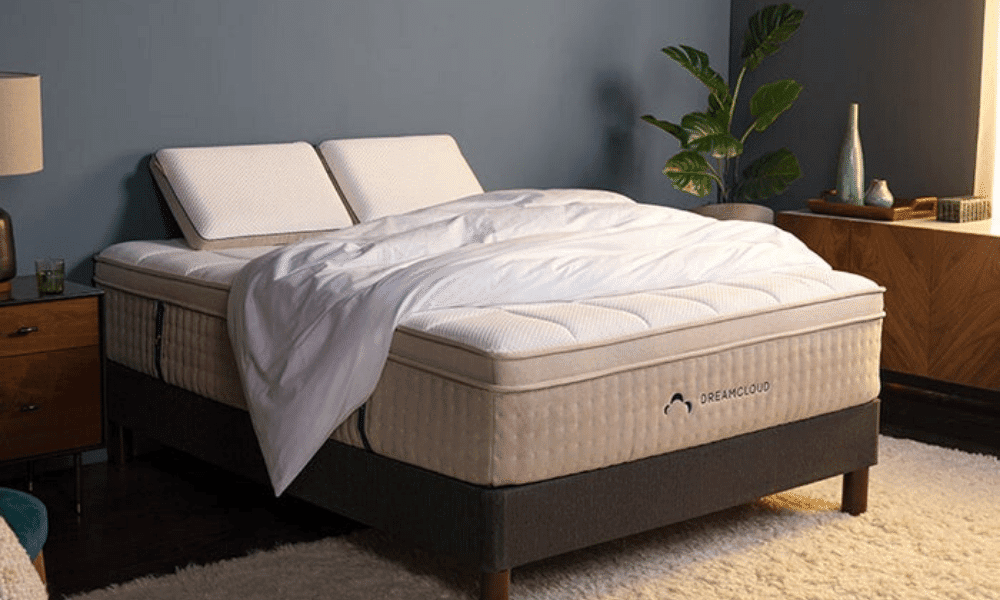 Hybrid mattresses combine innerspring technology with foam materials to deliver an optimal combination of support and pressure relief. Our top pick for the best hybrid mattress is DreamCloud because it features a luxury design and a generous 365-night sleeping trial.
The DreamCloud mattress features a cashmere blend cover and quilted Euro top for softness and breathability. You'll find multiple layers of high-density memory foam for support in every sleeping style as well, set over a pocketed 5-zone innerspring coil system for targeted support. The pocketed coils provide a little extra bounce and do a good job of isolating motion as well.
Pros: Hybrid design with foam and encased coils, comfort and support, luxury materials and design
Cons: Hybrid mattresses tend to be fairly heavy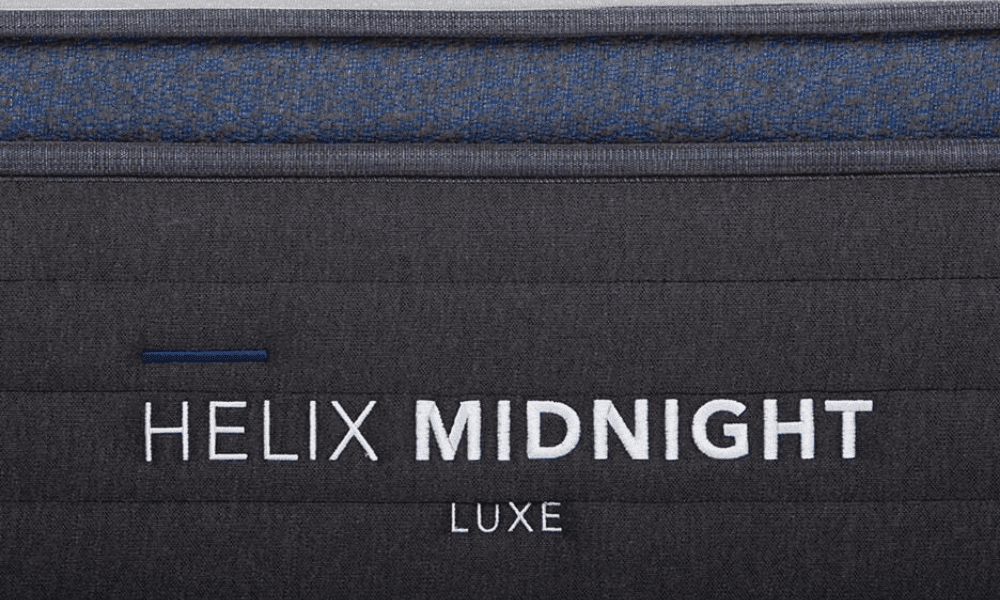 When it comes to a good night's sleep, Helix knows there is no "best" mattress for everyone which is why they offer such a wide variety. The Helix Midnight Luxe is our top pick for the best overall mattress for restless partner because it is rated medium and offers the ideal combination of comfort and support with upgraded features.
The Helix Midnight Luxe features a sturdy base layer of DuraDense foam topped with over 1,000 individually wrapped coils that cradle the body and provide advanced lumbar and edge support. This mattress has a transition layer of high-grade polyfoam topped with a support layer of gel visco foam for cushioning and cooling. On top of that is a comfort layer of memory plus foam, all topped with a premium, breathable pillow top.
In addition to the quality that comes with all Helix mattresses, the Helix Midnight Luxe has upgraded features including zoned lumbar support coils, an ultra-breathable Tencel cover, and a premium quilted pillow top. Not to mention a 100-night trial period with free shipping and returns.
Pros: Excellent motion isolation, memory foam and pocketed coils, luxury upgraded features
Cons: Fairly expensive compared to many models, may be too soft for some sleepers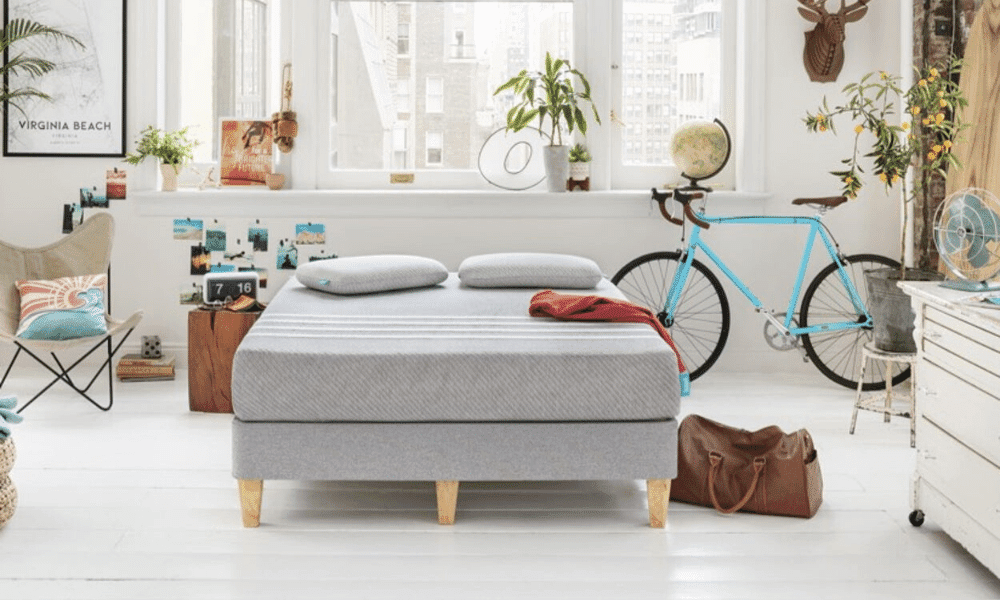 Best Budget-Friendly: You don't necessarily need to spend a small fortune on a new mattress when the Leesa Original is affordable and high in quality. This all-foam mattress is made with premium foam materials to deliver the optimal combination of cooling, contouring, and pressure-relieving support.
This mattress comes with a soft, breathable twill cover in Leesa's signature four-stripe design. Inside, you'll find a comfort layer of responsive foam that sleeps cool, providing the hug and bounce you and your partner need for a comfortable night's sleep. Below that sits a recovery layer of memory foam for pressure relief and motion isolation, followed by a base layer of support foam. This mattress offers durability and support for sleepers of all shapes and sizes.
Pros: Ideal combination of hug and support, breathable memory foam, affordable price tag
Cons: Shorter warranty than some (10 years), may sleep too warm for some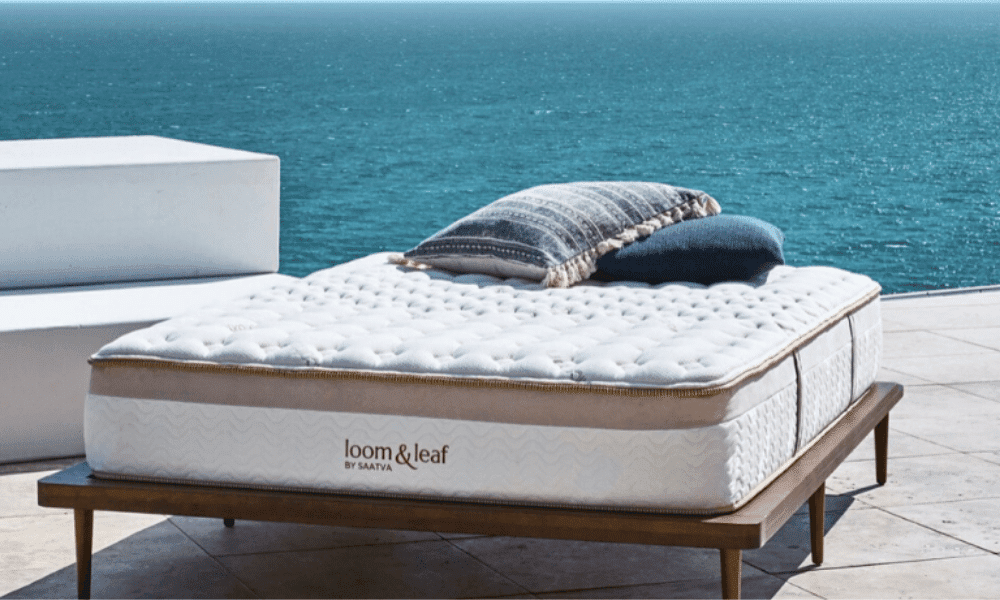 Best Luxury: Because you'll spend a third of your life sleeping, you want to make sure it's on a comfortable mattress. If you're looking for something luxurious and you don't mind spending a little more, consider the Loom & Leaf mattress from Saatva. This mattress is handcrafted from layers of premium materials to deliver comfort, support, and durability comparable to much more expensive mattresses like Tempur-Pedic.
The Loom & Leaf mattress comes in two firmness levels: Relaxed Firm and Firm. Choose the right level for comfort according to your sleeping style without compromising on support or pressure relief. This mattress features an organic cotton cover over a cooling layer of proprietary Spinal Zone Gel foam to keep you cool and comfortable all night long. Next comes a layer of eco-friendly premium memory foam for comfort and pressure relief, followed by another three layers of foam for deep contouring and luxurious comfort. Every mattress comes with a 120-day trial and 0% APR financing.
Pros: Two firmness options, cooling comfort for temperature regulation, firmer for stomach sleepers
Cons: Fairly expensive compared to many models, may be too firm for some users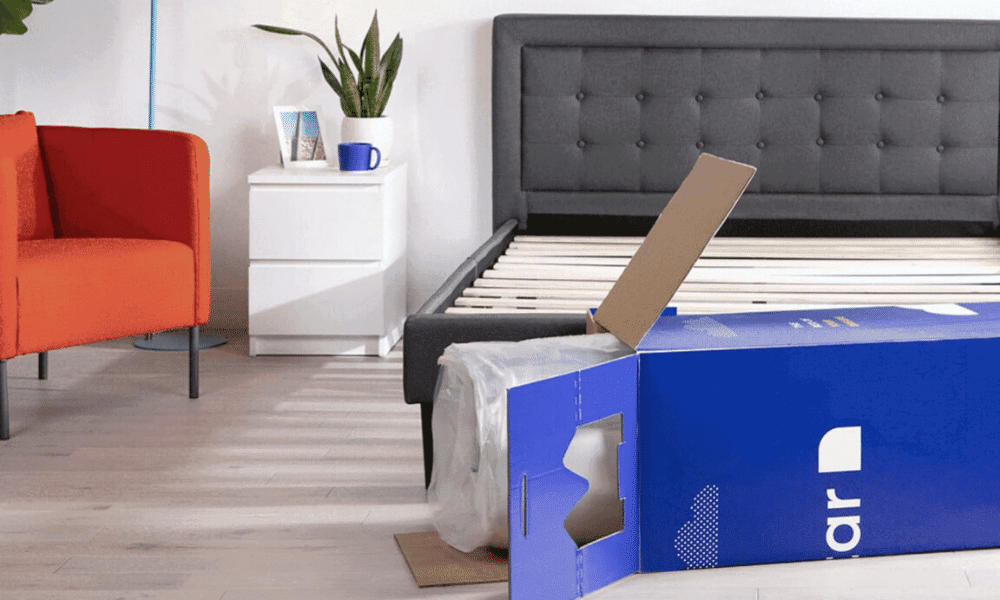 Longest Trial: Buying a new mattress is a significant expense and you want to make sure you make the right choice. Buying online comes with some risks because you can't try the mattress before you order. Luckily, Nectar offers a generous 365-night trial period so you can try the mattress for a full year before you make your final decision. If you don't love it, returns are free!
The Nectar Lush mattress is one of two models Nectar has to offer. It is a 12-inch premium mattress that delivers dual action cooling and superior support with a lofty feel. This mattress contains five layers including a cooling cover, a top layer of gel-coated memory foam with an Aquacool center, and a recovery layer of high-density memory foam with the optimal degree of bounce. It all sits on a stabilizing base of dense foam for durability and support.
With its all-foam construction, the Nectar Lush is a great option for couples concerned about motion isolation and it performs well in temperature neutrality as well.
Pros: Long 365-night trial period, multi-layer foam construction, comfort and support
Cons: May not be firm enough for some users, somewhat pricy compared to other models
Best Memory Foam: Many people who sleep with a partner find that memory foam mattresses offer the strongest motion isolation. The Layla mattress is our top pick in this category because it is affordable, supportive, and it offers a unique two-sided design so you can choose your comfort level.
The Layla mattress is soft on one side and firm on the other, so you can choose between a 4 or a 7 on a 10-point firmness scale. The mattress is covered in luxurious fabric infused with Thermo-Gel cooling technology in a stitched hexagon pattern. It features a 4-inch middle of support core foam, surrounded by layers of Max Airflow support foam and copper gel memory foam. This mattress offers excellent temperature regulation and it absorbs motion well, keeping you and your restless partner cool and comfortable all night long.
Pros: Flippable two-sided design, copper-infused memory foam for cooling, comfort and support
Cons: Slow response foam may make it tough to change positions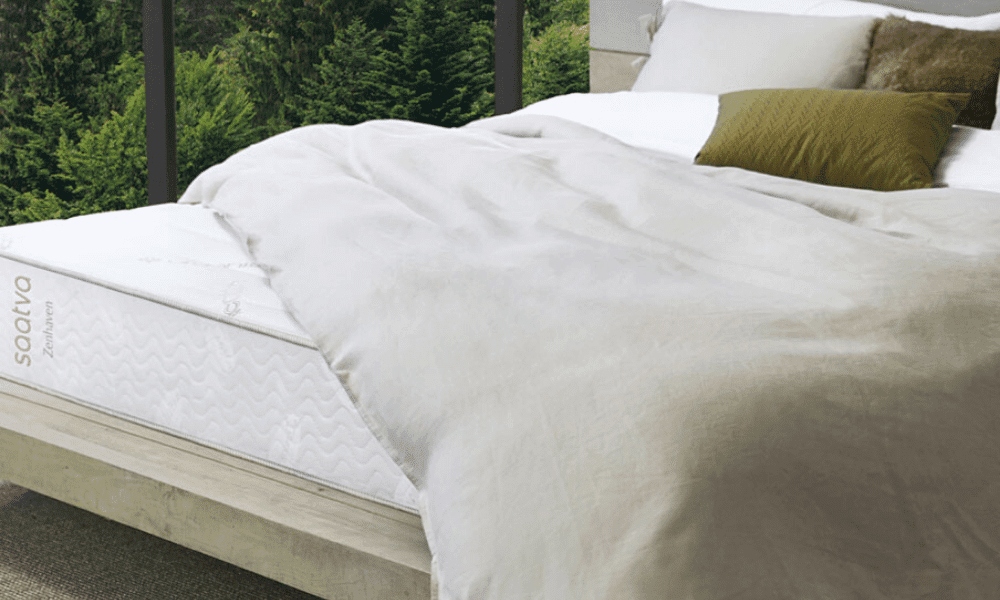 Best Latex: Memory foam offers strong motion isolation properties, but some people simply don't like the feeling of sleeping "in" rather than "on" their mattress. If you're looking for something with a little more bounce, a latex foam mattress like the Zenhaven might be a good choice for you.
Pros: Made from natural latex materials, contouring and pressure relief, two firmness options
Cons: May not be the best for side sleepers, might have too much bounce for some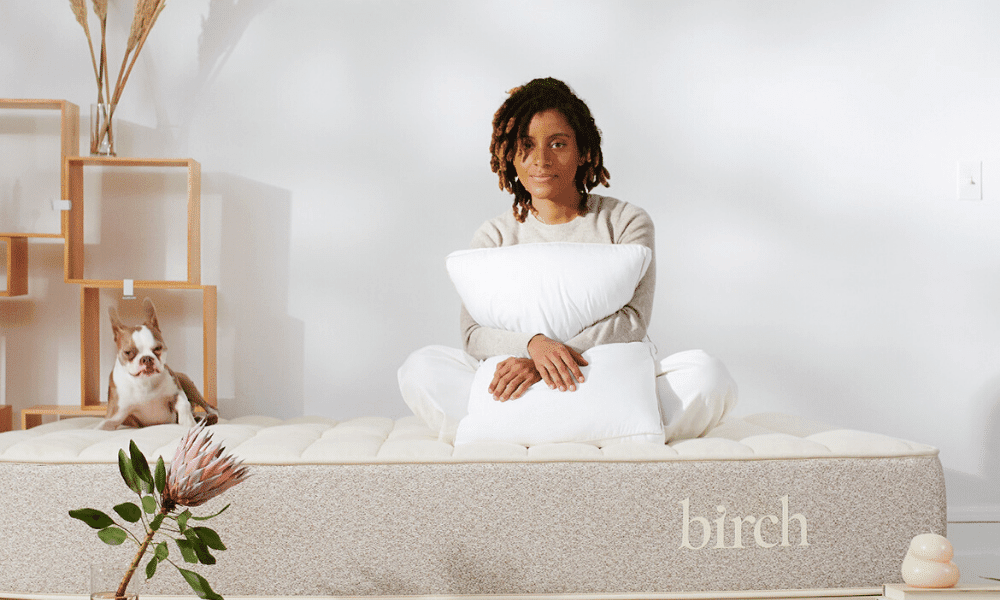 Best Pocketed Coil: If you prefer the feel of an innerspring mattress but you're concerned about motion transfer, a mattress that incorporates pocketed or encased coils might be a good choice. The Birch mattress from Helix is a luxury hybrid mattress optimized for pressure relief and it offers strong motion isolation.
This mattress consists of six layers, all made from premium and organic materials. On top you'll find an organic cotton cover made from breathable, soft fabric with just the right amount of stretch. Below that sits a fire-retardant layer of natural wool fibers over the comfort layer of birch wool for comfort and temperature regulation. Pressure point relief for the Birch mattress comes from a layer of natural Talalay lates which sits on the support layer of individually wrapped steel coils. It's all supported by a base layer of 100% wool batting for stability and durability.
Pros: Made from premium and organic materials, luxury hybrid design, optimized for pressure relief
Cons: May have too much bounce for some sleepers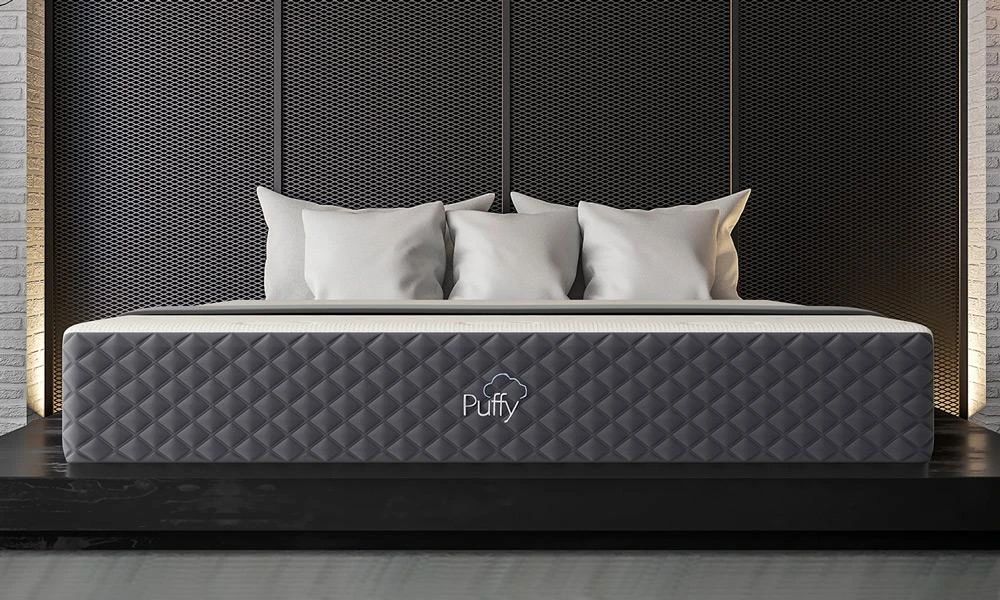 Best for Cooling: Sleeping with a partner comes with several challenges. Not only do you have to worry about motion transfer, but two bodies on the mattress can make things heat up quickly. Memory foam mattresses often struggle with heat retention, but the Puffy Lux mattress is different.
The Puffy Lux is an all-foam mattress designed with four layers of premium materials to deliver luxurious comfort and cooling. Over a base of firm core support foam sits a layer of Climate Comfort foam designed to reduce temperature swings and move heat away from your body. Next comes the body-adapting Plush Dual Cloud Foam layer, exclusive to the Lux model, which reduces strain on pressure points. On top you'll find the Cooling Cloud layer found in all Puffy models which ensures optimal contouring, balanced support, and cooling comfort.
Pros: Designed for cooling comfort and support, climate-adaptive materials, strong pressure relief
Cons: Significantly more expensive than many models, may not be firm enough for stomach sleepers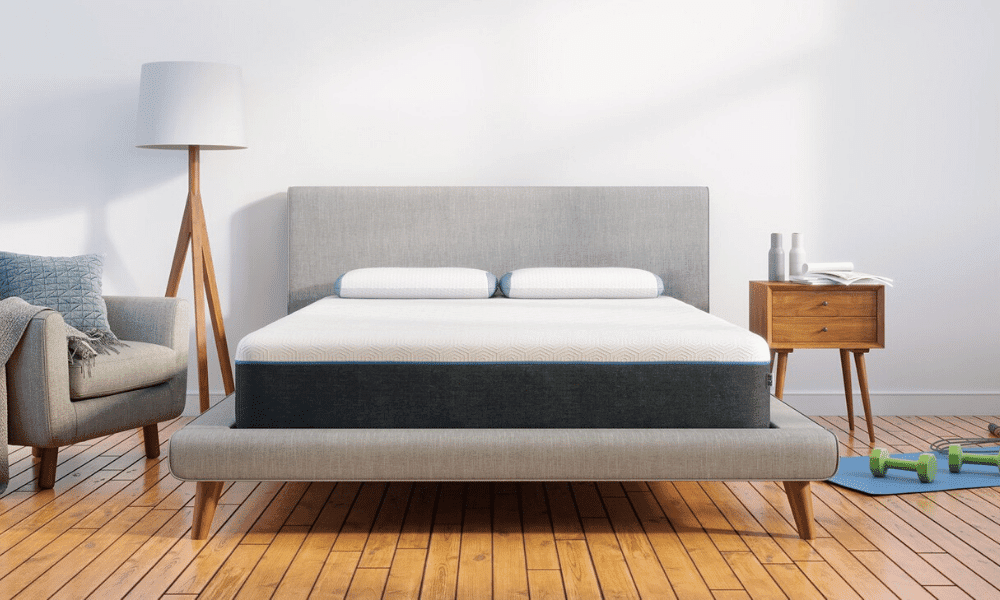 Best for Active Sleepers: Being active during the day is the recipe for a good night's sleep. If you're sleeping on the wrong mattress, however, you may wake up stiff and sore, feeling like you haven't slept at all. Bear mattresses are specifically designed for active sleepers and are a great choice if you sleep with a restless partner.
As the best mattress for active sleepers, the Bear Pro features a four-layer foam construction with a breathable Celliant cover that promotes muscle recovery. Each layer of foam provides support and pressure relief to support natural spine alignment, so you wake up feeling rested and restored. The Bear Pro mattress features copper-infused and gel memory foams for superior temperature regulation as well, another point that makes it a great choice for couples.
If you prefer something a little more luxurious, the Bear Hybrid combines pocketed coil technology with premium memory foam to deliver best-in-class comfort and support. All Bear mattresses come with a 100-night sleep trial as well as free delivery and returns.
Pros: Copper-infused foam for cooling comfort, medium-firm feel, compatible with all foundations
Cons: May be too firm for some sleepers, may not be supportive enough for very heavy sleepers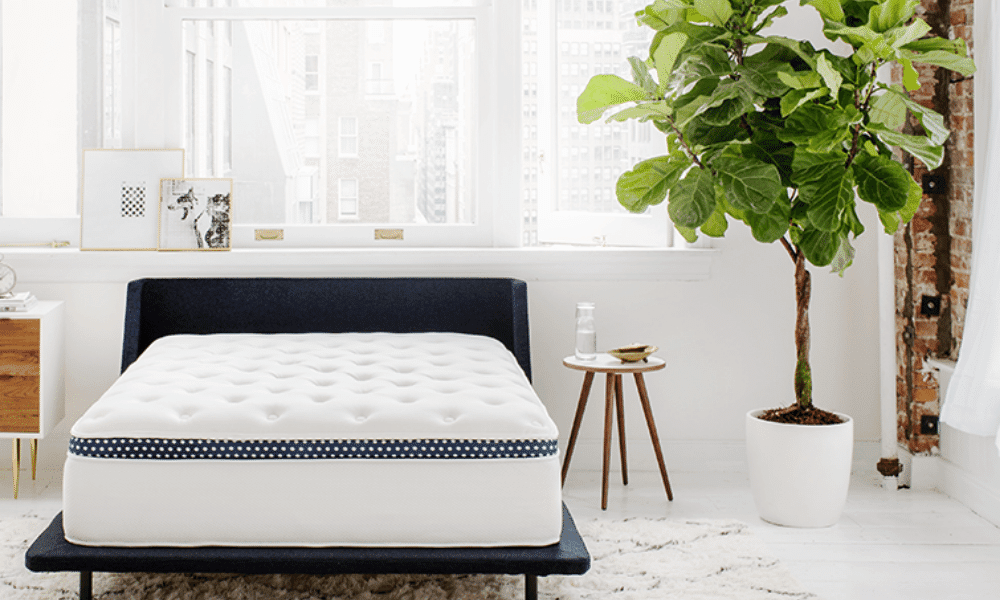 Best for Sex: Not all of the time you spend in bed with your partner is spent sleeping. Comfort is important regardless the activity, but when it comes to sex there are other concerns to consider. Memory foam is great for reducing motion isolation, but its slow response time can make movement challenging.
Our top pick for the best mattress for sex is WinkBed because it combines the support of innerspring technology with the pressure-relieving comfort of memory foam. The WinkBed is a luxury hybrid mattress that comes in four firmness levels: Softer (4.5), Luxury Firm (6.5), Firmer (7.5), and Plus (8).
The WinkBed mattress features a Tencel cover over a two-layered Euro pillow tip, quilted with gel-infused Hypersoft foam. Under that you'll find an individually wrapped coil support system as well as the Extra-Edge support system. Encased coils provide motion isolation, but they have the support and bounce-back you need during sex. The memory foam layers on top provide cushioning and pressure relief. Altogether, these layers provide a comfortable experience for both sleep and sex.
Pros: Luxury hybrid design, support and cushioning, encased coils and premium memory foam
Cons: Somewhat expensive compared to other models, shipping may be slower than some companies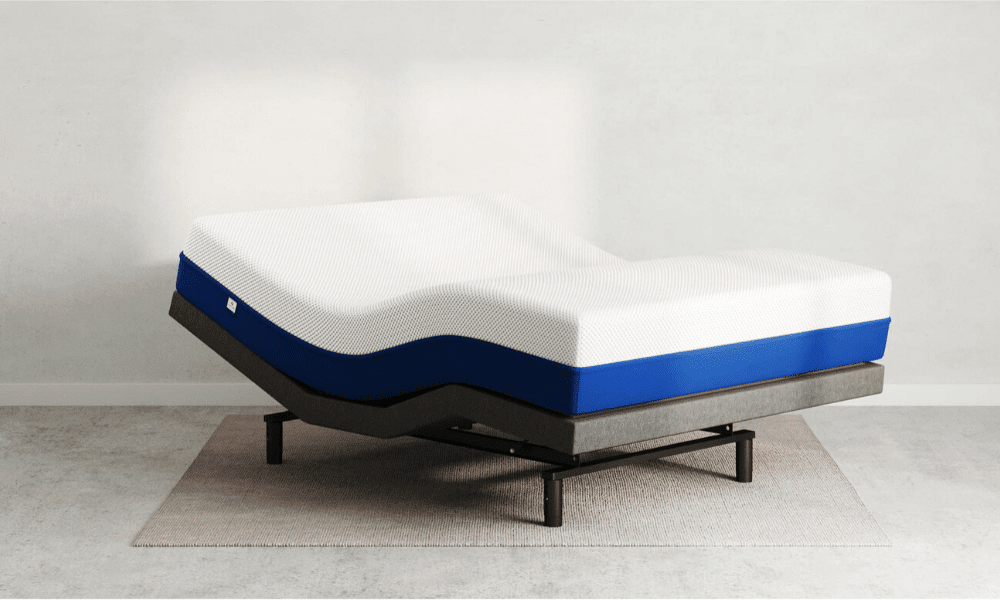 Best for Customization: When shopping for a mattress you may find it tough to make a decision because there are simply so many options. If you're going to make the investment in a new mattress, however, you want to know you're picking the exact right one. Amerisleep offers five different models as well as 3 hybrid models.
The five Amerisleep foam mattresses range from 10 to 14 inches deep with 2, 3, or 4 layers of premium memory foam. These mattress range from soft to firm with three options in between: medium-soft, medium, and medium-firm. All Amerisleep models come with an ultra-breathable cover and a sturdy Bio-Core base layer as well as a Bio-Pur comfort layer of foam. Prices range from $999 to $1,899 for a queen and all mattresses come with free shipping and a 100-night sleep trial.
Pros: Five models to choose from, options for all sleeping styles, eco-friendly materials, made in USA
Cons: Edge support could be stronger, very little bounce (may have too much sink for some sleepers)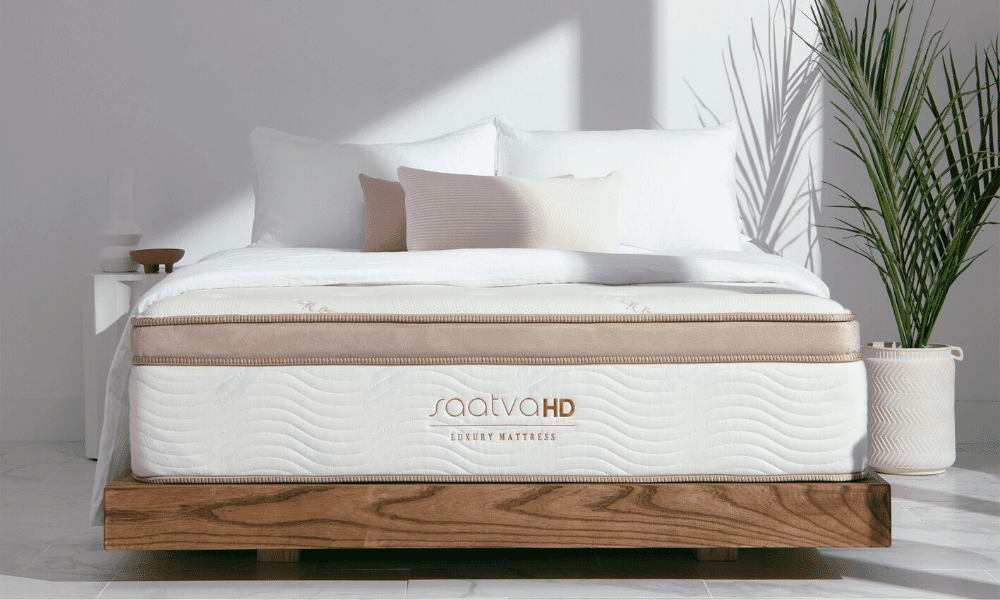 Best for Heavy Sleepers: Support is essential but not all mattresses are designed to support heavier bodies. If you're looking for a mattress that will give you the support you need without compromising on pressure relief or motion isolation, the Saatva HD mattress may be the perfect solution.
The Saatva HD mattress measures 15.5 inches thick and is designed to support individuals between 300 and 500 pounds. This mattress features an organic cotton pillow top with a top layer of 5-zone Talalay latex. Next, you'll find a combination of memory and support foams for contouring, comfort, and pressure relief over a high-durability coil base made with 12.5-gauge tempered steel coils that are 25% stronger than the industry standard. This is one heavy-duty mattress.
Pros: Specifically designed for heavier individuals, made from premium-quality materials, luxury design
Cons: Significantly more expensive than other models, some may find it too high (15.5 inches)
You spend roughly one-third of your life in bed and if most of that time is spent with a restless partner, it could feel much longer than it actually is. Getting a good night's sleep is important for your health (and your relationship), so it's well worth considering a new mattress if you're having trouble sleeping.
When it comes to sleeping with a restless partner, you need a mattress that provides strong motion isolation – you don't want to feel you partner moving during the night.
Fortunately, most modern mattresses take motion transfer into account with their designs, so you have plenty of options to choose from. When you're ready to start shopping, take to heart what you've learned here and consider one of the mattresses we've recommended above.
Frequently Asked Questions
What is motion isolation? – The term motion isolation refers to a mattress's ability to absorb movement in one part of the bed. A good motion isolation mattress will enable your partner to move without that motion transferring over to your side. All mattresses provide some degree of motion isolation, but certain materials are better than others. Memory foam, for example, reacts slowly and absorbs motion.
What is the best mattress for motion isolation? – Light sleepers and people who sleep with a restless partner often find that a memory foam mattress is the best option. Memory foam is designed to conform to the body's contours which provides both comfort and support, relieving pressure from the points that make contact with the mattress. This type of foam absorbs weight and motion – it responds to it but more slowly than latex or spring mattresses. As a result, you won't feel much motion from the other side of the bed. The downside to this characteristic is that memory foam mattresses are less responsive than other models – some people have trouble changing position or may not like the feeling of being hugged by the mattress.
What's the best way to reduce motion transfer? – If you're wondering how to reduce motion transfer in bed, you have a few options. The long-term solution is to change your mattress to something that offers stronger motion isolation. If that's not an option, consider adding a memory foam topper to your mattress.
What mattress is the worst for motion transfer? – Memory foam mattresses offer excellent motion isolation but not all mattresses work that well. Traditional innerspring mattresses made with continuous or Bonnell coils offer poor motion isolation. Bonnell Coils are the oldest type of coil – they offer excellent durability, but each coil responds to the action of the coil next to it. Continuous coils are just as bad. They are made from a single length of wire shaped into s-shaped rings, so they are also durable but weak with motion isolation.
Are all coil mattresses bad for motion isolation? – No, there are several modern coil mattresses that work fairly well for motion isolation. Offset coils are an improvement on the Bonnell design in which the individual spring heads are linked with pieces of wire. This creates a hinge-like effect under pressure which improves both contouring and motion isolation. Pocket coils take things a step further – each coil is individually wrapped or encased in a fabric sleeve, so the coils can react to pressure individually instead of as a unit. You'll also find hybrid mattresses which combine modern coil technology with memory foam.