A quality comforter provides warmth without compromising breathability. It looks and feels good, and it's appropriately sized for your bed. But what if you want a little extra? In this guide, we'll discuss the answer to the question can you use a king comforter on a queen bed and why you might or might not want to consider doing so.
Your bedroom is a haven for rest and relaxation. It's where you go at the end of the night to recharge your batteries, preparing yourself to face the next day. Comfort is absolutely essential when it comes to outfitting your bedroom and that includes your comforter.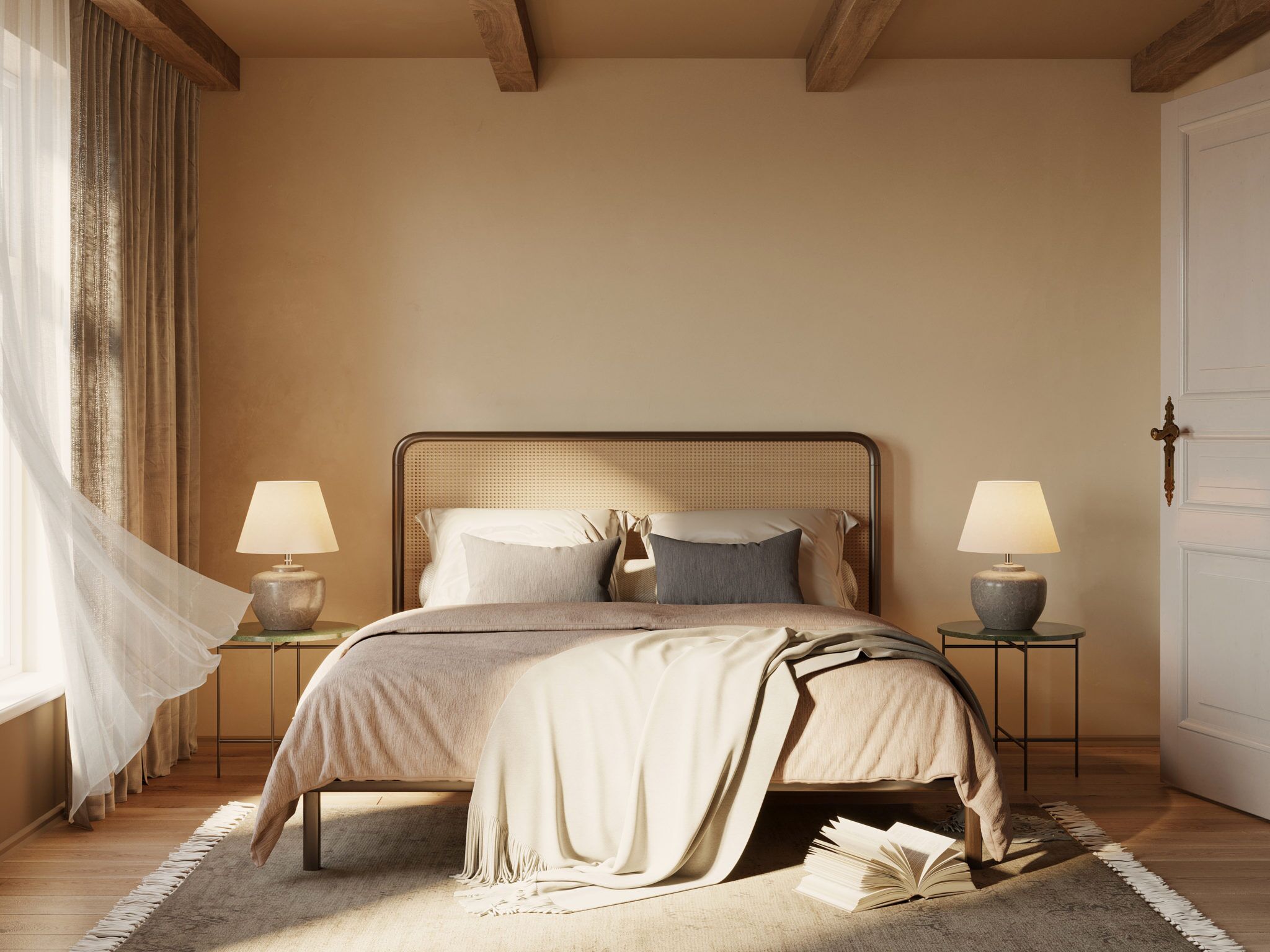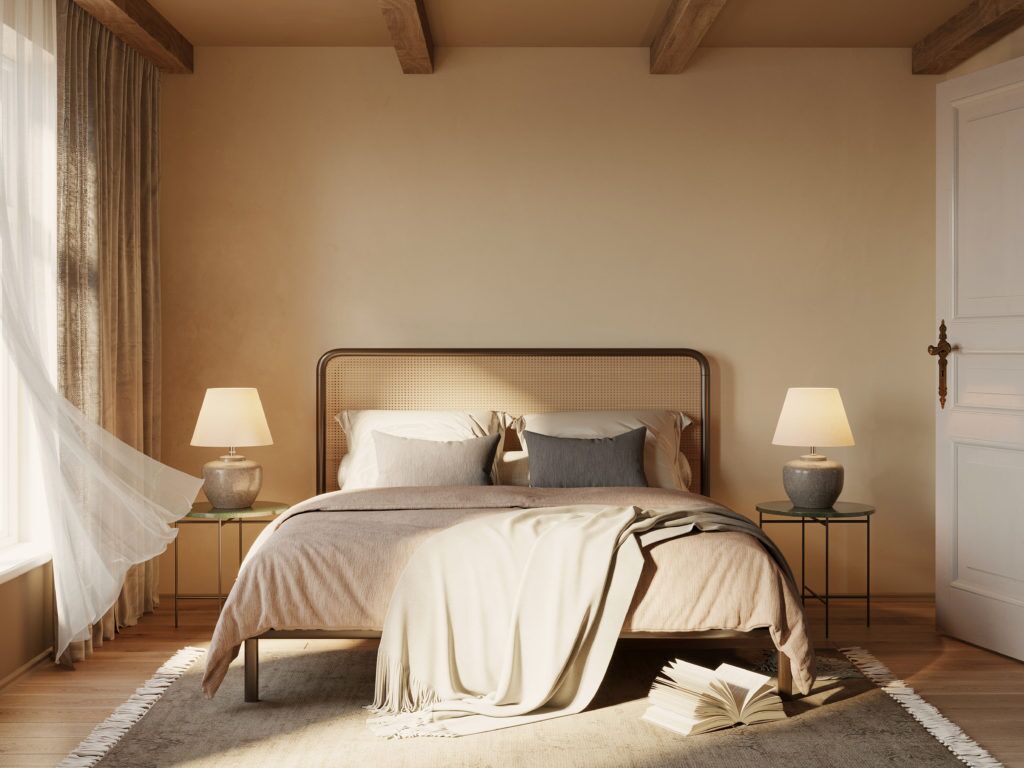 The Pros of Using a King Comforter
If you have a queen bed, it only makes sense that you purchase queen-sized bedding. Buying something too small means that you might not be able to get the fitted sheet on without ripping it and the flat sheet won't have enough material to cover the bed. But can you use bedding that's larger than your bed?
The short answer is yes, of course you can. But why should you consider it?
A standard king-sized comforter measures about 106 inches wide by 92 inches long, large enough to comfortably cover a standard king mattress (76-by-80 inches). A queen mattress measures 60-by-80 inches, so standard queen comforters generally measure at least 86 inches wide and about 92 inches long.
Using a king comforter on a queen bed gives you an additional twenty inches of width, so the sides of the comforter will overhang the sides of the mattress more significantly than a queen comforter. If you like having extra bedding, this can be a benefit.
Traditionally, a comforter is meant to extend just beyond the edges of the mattress. If you tend to sleep cool, however, you may appreciate having a little extra insulation.
The Cons of Using a King Comforter
While you can certainly use a king comforter on a queen bed – and there are certain benefits to doing so – there are drawbacks to consider as well.
King comforters are designed for king beds, so the proportions may be off if you use one on a queen bed. The comforter will fall very close to the floor on the sides, but may only extend beyond the end of the bed by a few inches. How close the comforter comes to the floor depends on the height of your mattress and bed frame, of course.
There are also practical factors to consider. A king comforter is much larger than a queen, so it will take up more space in the washer and dryer. Unless you use your comforter all year-round, you'll have to think about storage space in the linen closet as well.
Our Top Picks on Amazon
If you're looking for high-quality bedding at an affordable price, consider some of our top picks from Amazon. We have done endless research and reviews on bedding and these brands continue to rank among the highest and most impressive. The quality is unbeatable at the price, but most importantly, they are easy to maintain and extremely universal.
Here's a quick peek at building the best bedding set-up:
Stop worrying about swapping out your comforters per season, or getting something new every time you want a new color. Not only does this luxury, versatile bedding regulate for all season comfort, it can be used on its own as a comforter or as a duvet insert to switch out your style. Premium synthetic goose feathers mimic the luxury of down while also being hypo-allergenic and easy to clean in your washer and dryer for ultimate fluffiness.
If you already have a comforter or duvet but just want to change up the look, this printed duvet cover set is just what you need. It includes a duvet cover and two pillow shams to give your bed a stylish, consistent aesthetic. This three-piece set is made from hypoallergenic materials with a superior weave to ensure durability as well as a buttery soft feel.
Bottom Line
Your bedroom is your own private place to relax, so you're free to decorate it as you like. When it comes to bedding, however, it's important to consider practicality as well as aesthetics. Using a king comforter on a queen bed may look a little unbalanced, but it just might be the option you find most comfortable.