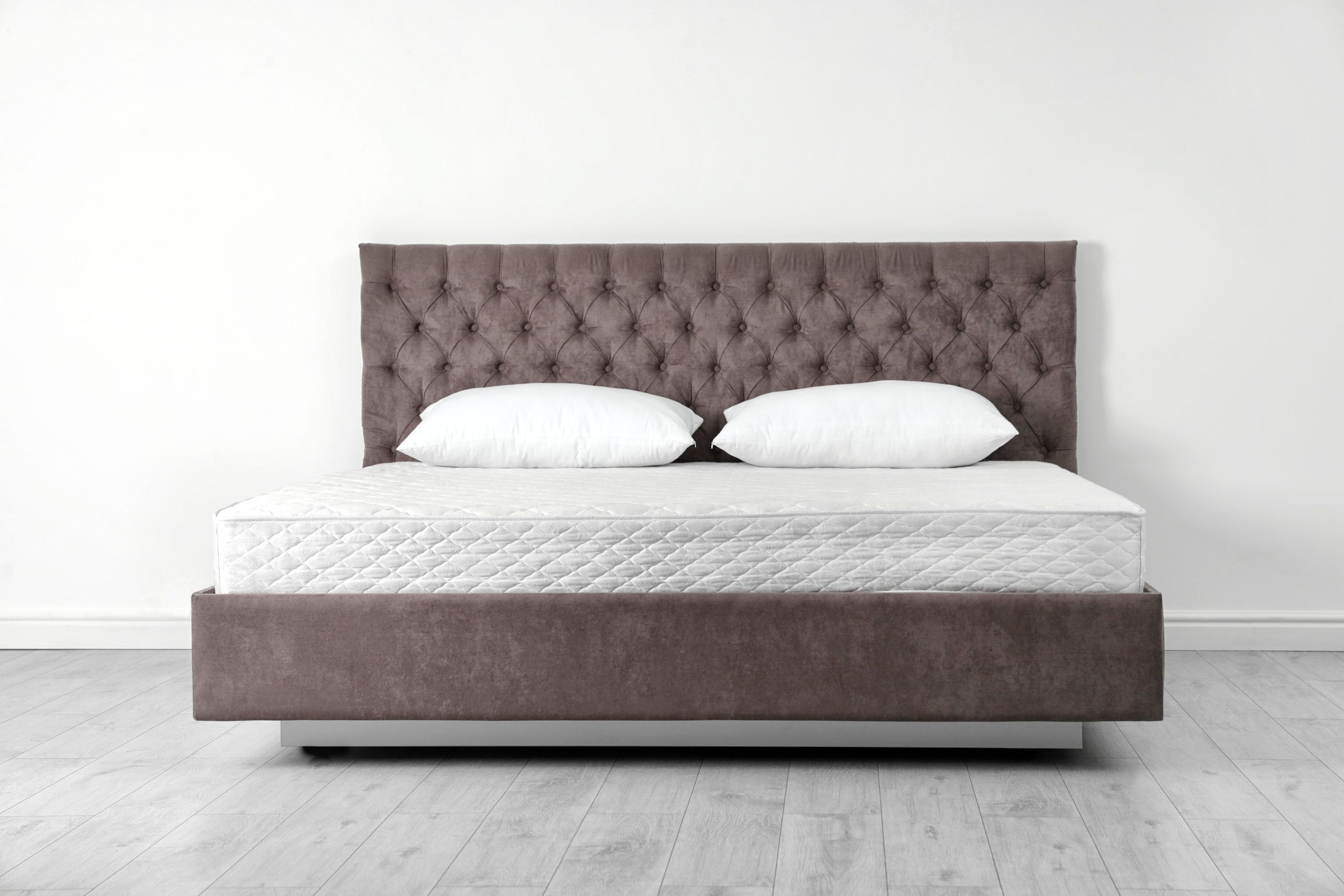 What Is a Cold Foam Mattress?
Cold foam mattresses are made out of polyurethane, which is used to make everything from insulation to furniture. Polyurethane foam is actually a type of plastic, but it's also a foam that expands when heated.
When heated, the plastic melts into a liquid form, and then hardens again once cooled. This process creates a firm cushion that doesn't compress or lose shape. This mattress has an open cell structure and the material naturally ventilates and allows moisture to pass through appropriately, ensuring that the mattress stays cool and doesn't trap heat.
Cold foam is very soft and is able to adapt to the shape of the human body, contouring appropriately to help aid in proper sleep posture and pressure relief to avoid pain. It's suitable for use in mattresses and pillows, providing the utmost comfort.
Make sure when you're considering a cold foam mattress that you're paying attention to the Polyol ratio and the manufacturer. High Resilience (HR) is a value to help determine the composition. If you're wanting a high HR value it's best to stay around HR 50, 55, 60, or 65. Lower than 50 will result in the foam being weaker throughout.
Advantages of a Cold Foam Mattress
The cold foam mattress' ability to adapt to various sleeping positions makes them ideal for people who need to change positions during the night. They also have 7 zones, which are designed to provide comfort for specific parts of the body.
The different zones act to ensure the spine is supported and that it's aligned properly throughout the night to avoid back pain.
The 7 zones include the head, shoulders, back, hips, knees, legs and ankles. The shoulder zone is softer and provides pressure relief in that area while the pelvic area is tighter. Every area focuses on supporting that body part to relieve aches and joint problems, and sets the body up in a correct sleeping position.
Cold foam mattresses have high point elasticity which results in a smaller area that's affected if another area is compressed by being weighed down. Having high point elasticity gives support in those other areas that are compressed by the weight. The feature allows you to still have proper support and alignment by keeping the sleeper in a natural position.
Allergies
Cold foam mattresses are also great for those who may suffer from allergies because they're less likely to be aggravated by dander, dust, or mites. These mattresses are breathable, and hygienic making it a top contender.
Because of the open cell structure the mattress is able to transfer heat away from the sleeper, and absorbs air from the surroundings, resulting in an energized state when you wake up in the morning.
Disadvantages of a Cold Foam Mattress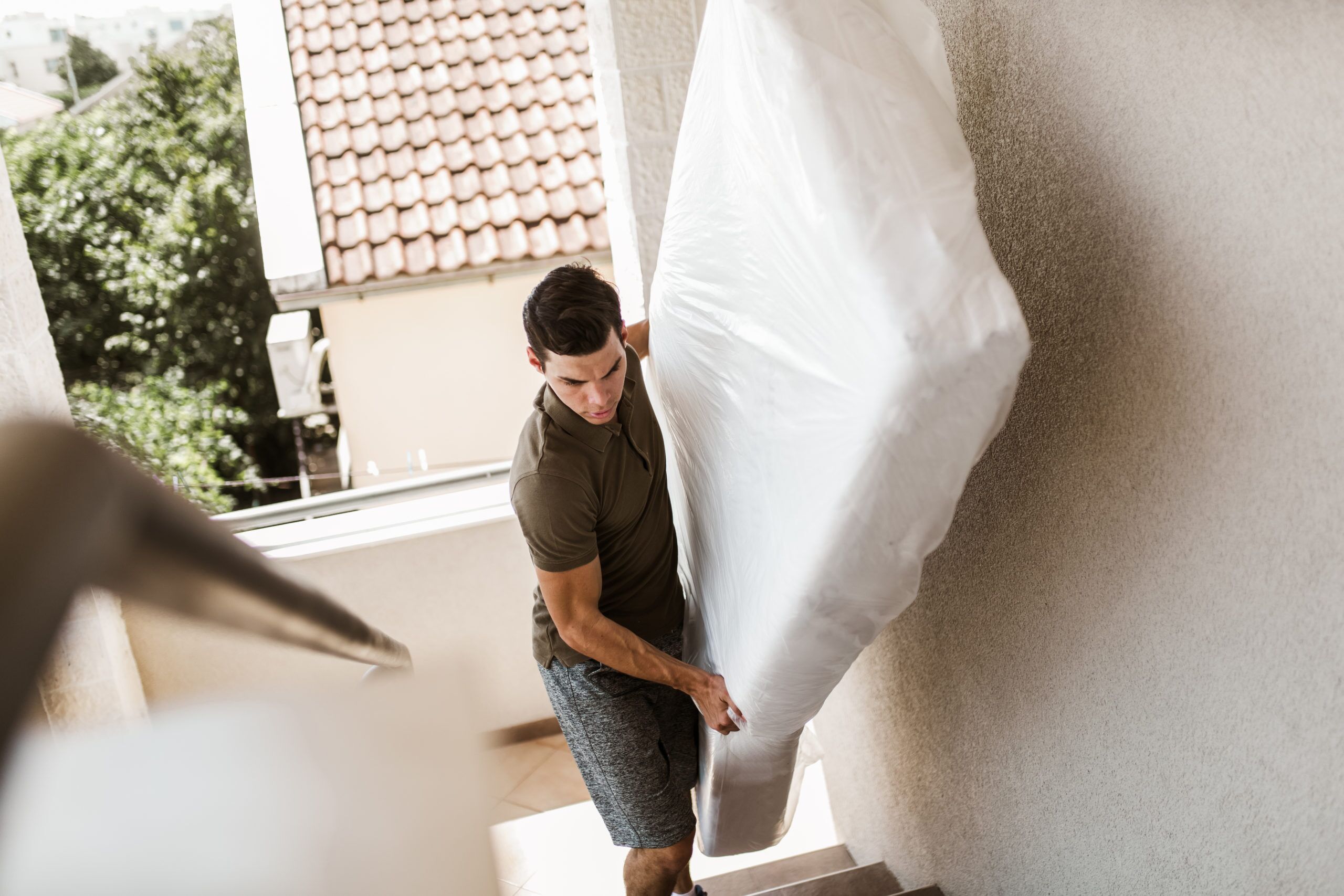 Cold foam is thick, and therefore, quite heavy. Moving this mattress would prove to be more difficult than other mattresses on the market might be. Expect a heavier mattress weighing in between 50 to 90 pounds, depending on the size.
The price is quite high as well, but you pay for quality and quality is what you get when you own a cold foam mattress. You get the added comfort and longer life, as well as the allergen-free feature.
If you tend to move around a lot during your sleep, you may want to consider something that's firmer with more bounce, like a spring mattress, as a foam mattress will hug you into it rather than bounce you out of it. Although, a cold foam mattress may be an exception to a degree due to its elasticity.
Price
Factors that influence mattress price are the material, construction, size, how you are purchasing it (whether it's through online or in-person), and if it's on sale. Due to the high quality of the mattress, the price tag is higher, as most memory foams often are.
A lower HR value or density mattress can be cheaper, but keep in mind that the quality and life of the mattress will be lower.
A cold foam mattress in the size of a Queen and a thickness of at least 20 cm could value at around $800 to $5,000 depending on if you purchase luxury or basic. A twin or single is going to be more affordable but a lot smaller in size.
If you want a good deal, try online sales, or shop during the holidays!
FAQ
Q: What Support is Needed for a Foam Mattress?
A: The support needed for a foam mattress would be a metal or wood slat bed frame or foundation so that the mattress is properly supported and stable. Avoid using solid wooden bed frames or the floor, as the mattress needs to breathe.
If you purchase your mattress through a mattress store in-person, you should be able to view frames specifically for the foam mattress.
Q: Will Foam Mattresses Keep You Cool?
A: Foam mattresses will keep you cool throughout the night, depending on the material that it is. Some foam mattresses are made with material that will keep you cool throughout the night, specifically the cold foam mattress, due to its breathability and open cell structure.
Foam mattresses made with gel foam, or that are plant-based, will have cooling properties and will draw heat away during the night.
Bottom Line
The cold foam mattress is an elite choice for sleepers that require extra support from head to toe. The 7-zone feature was designed to provide comfort and cooling for specific parts of the body, ensuring the spine is supported and that it's aligned properly throughout the night to prevent or manage back pain.
While this mattress may come with a higher price tag, it proves itself with raving reviews, and long standing comfort and breathability.