How We Tested
We recommend these products based on an intensive research process that's designed to cut through the noise and find the top products in this space. Guided by experts, we spend hours looking into the factors that matter, to bring you these selections.
Click here for testing insights >

6
Models
Considered

213
Consumers
Consulted

35
Hours
Researched
Buying guide for
Best Down Pillows
Fluffy and comfortable down pillows make bedtime enjoyable. If you're a sucker for good pillows, you'll love down pillows as they are soft and support your body perfectly. Down pillows are highly sought after, and there are many varieties in the market. Thus, picking the perfect down pillow may be an arduous task for anyone with good taste in pillows. If you're in the market for some good quality goose down pillows, you're just in luck as we have, after hours of research and experimentation, compiled a list of the best ones below.

Other Products We Considered
The Pillow Insider editorial team researches hundreds of products based on consumer reviews, brand quality, and value. We then choose a shorter list for in-depth research and testing before finalizing our top picks. These are the products we considered that ultimately didn't make our top 5.
Our Top Products
Parachute
Down Pillow
bottom line
Parachute Down Pillow is filled with 750 fill power European white goose down, allowing it to offer a light and fluffy feel while remaining relatively dense.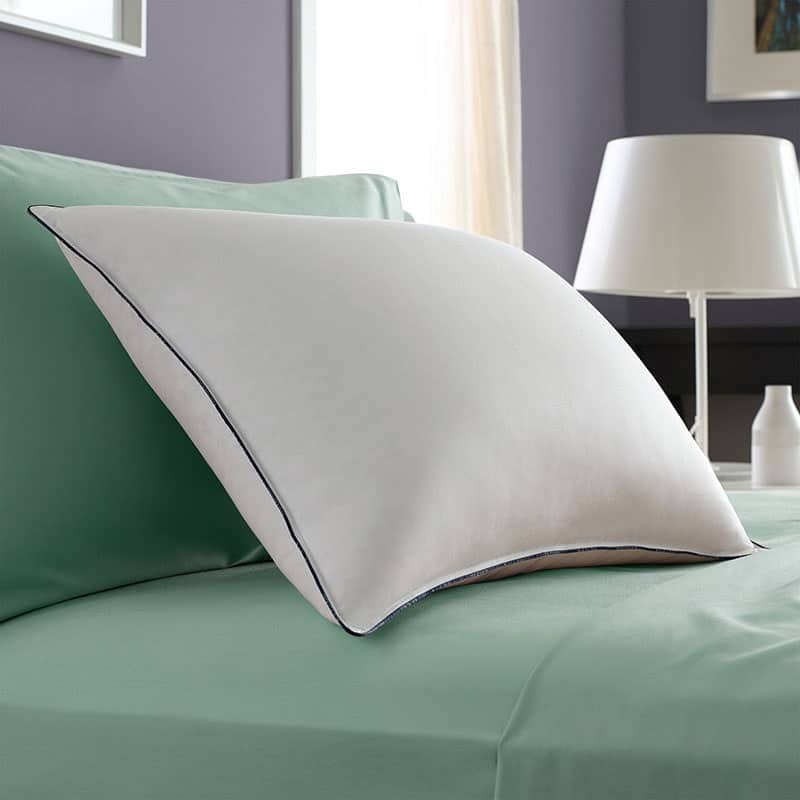 Classic
Soft Pillow
bottom line
Ideal for side sleepers, this medium-density pillow which is neither too firm nor too soft is an excellent down filled pillow.
Royal Hotel's
Down Pillows
bottom line
Although the Royal Hotel Goose Down Pillow comes in a simple design, it delivers ultimate comfort for a good night's sleep.