Having a quality mattress is essential if you want to get a good night's sleep, but a great set of sheets certainly doesn't hurt. The right sheets keep you comfortable and they can even enhance the aesthetic of your bedroom décor.
When it comes to bedding, you have a lot of choices. You can browse the selection at your local home goods store, or you can access a nearly unlimited array of options online. Direct-to-consumer bedding companies have rapidly been gaining popularity and for good reason. They offer high-quality bedding with the convenience of shopping from home.
Brooklinen and Buffy are two of the top bedding companies on the market today. They both offer a wide variety of options, so we understand if you're having trouble choosing between the two. In this guide, you'll learn the basics about each company and some of their products to help you decide which option is truly the right pick for you.
Brooklinen Overview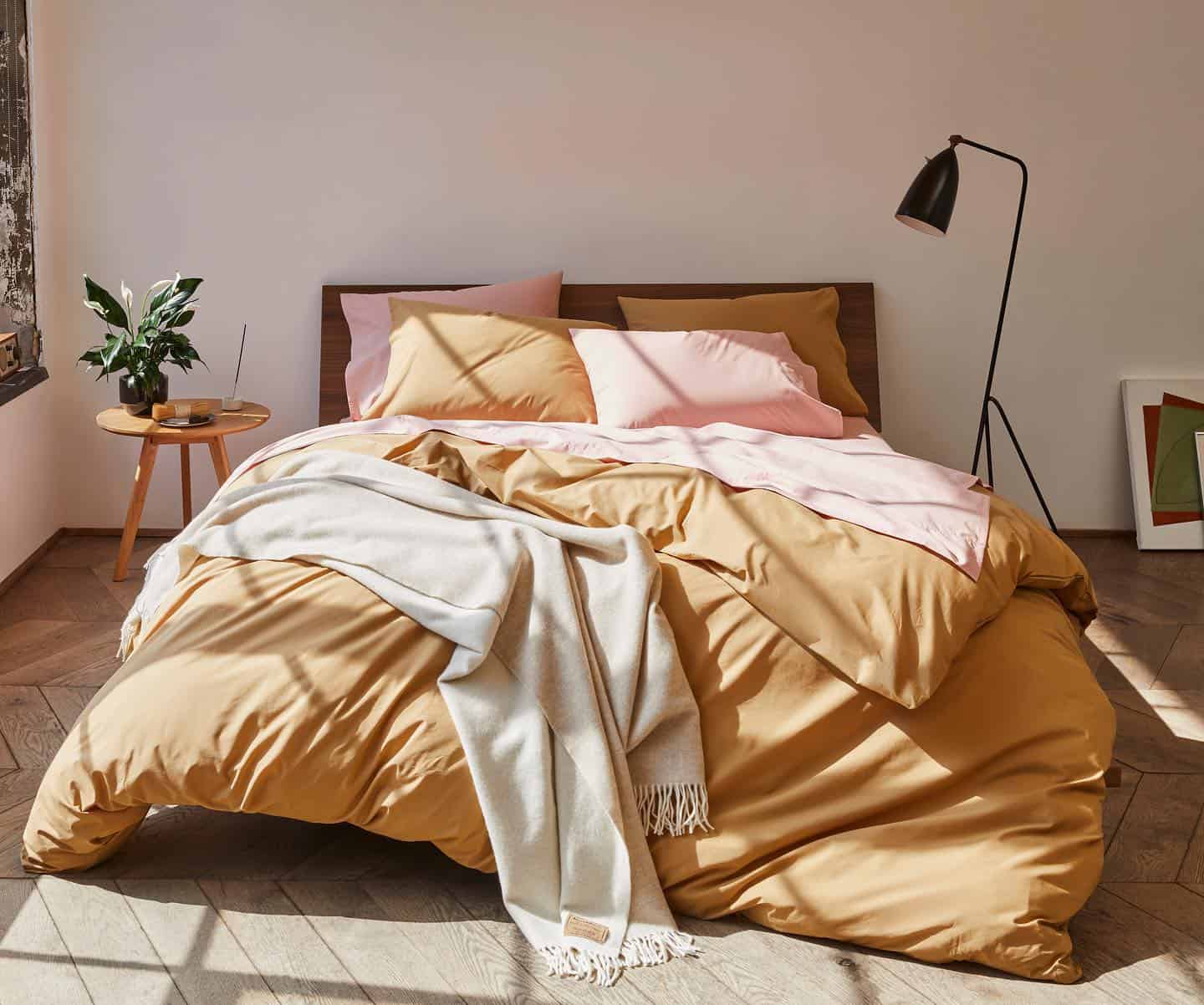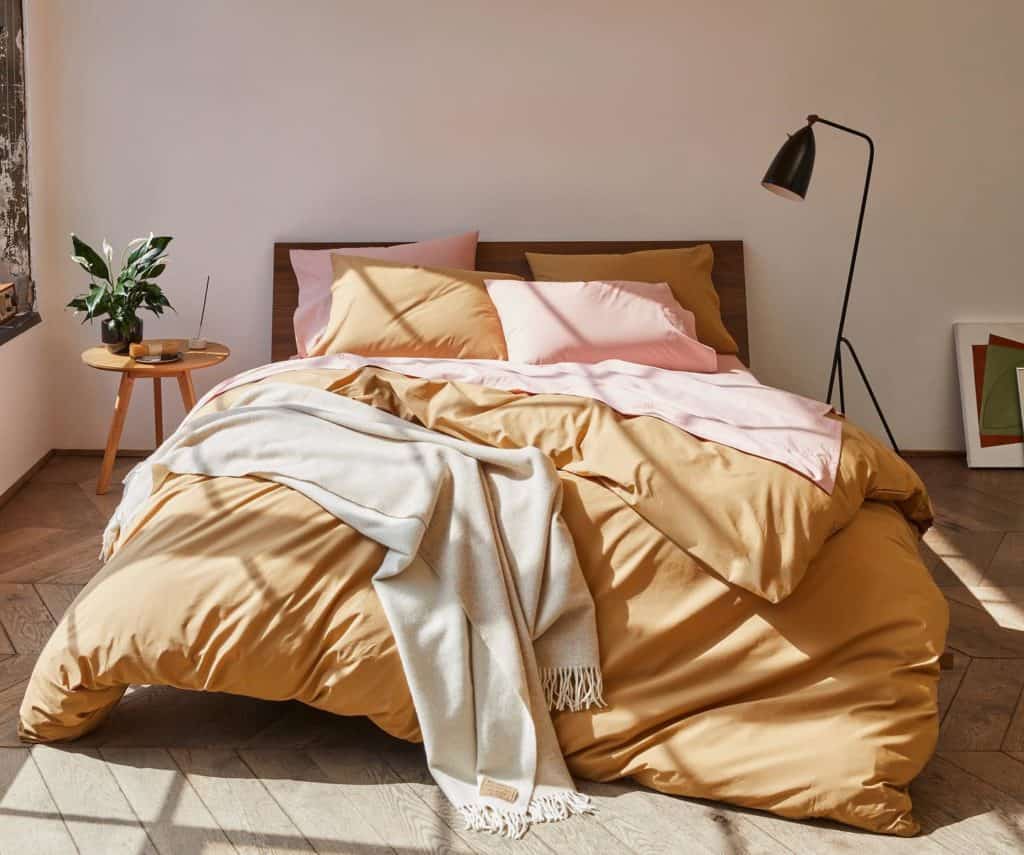 Founded by husband-and-wife duo Vicki and Rich Fulop, Brooklinen is dedicated to style and comfort. This brand may be somewhat new to the textile industry, but they've rapidly gained popularity with their high-quality, beautifully designed products.
Brooklinen aims to "deliver simple, beautiful, high-quality home essentials at a fair price." Not only do they offer the convenience of online shopping, but they have five different materials to choose from so you can select not only your preferred style and feel, but your price point as well.
Here are the five materials Brooklinen uses in their bedding:
Hot sleepers appreciate the classic percale line because it sleeps cool. Brooklinen's signature 270 thread-count cotton percale makes your whole bed feel like the cool side of the pillow. Luxe sateen is a step up on the luxury scale with 480 thread-count and a rich, lustrous finish. If you're looking for lightweight luxury, the heathered cashmere line might be more your speed.
In addition to their classic choices, Brooklinen offers two bedding styles for those who want to keep it casual but comfortable. The washed linen line is cozy yet chic, made with flax linen. For cool sleepers, the brushed flannel line is always a popular choice.
Buffy Overview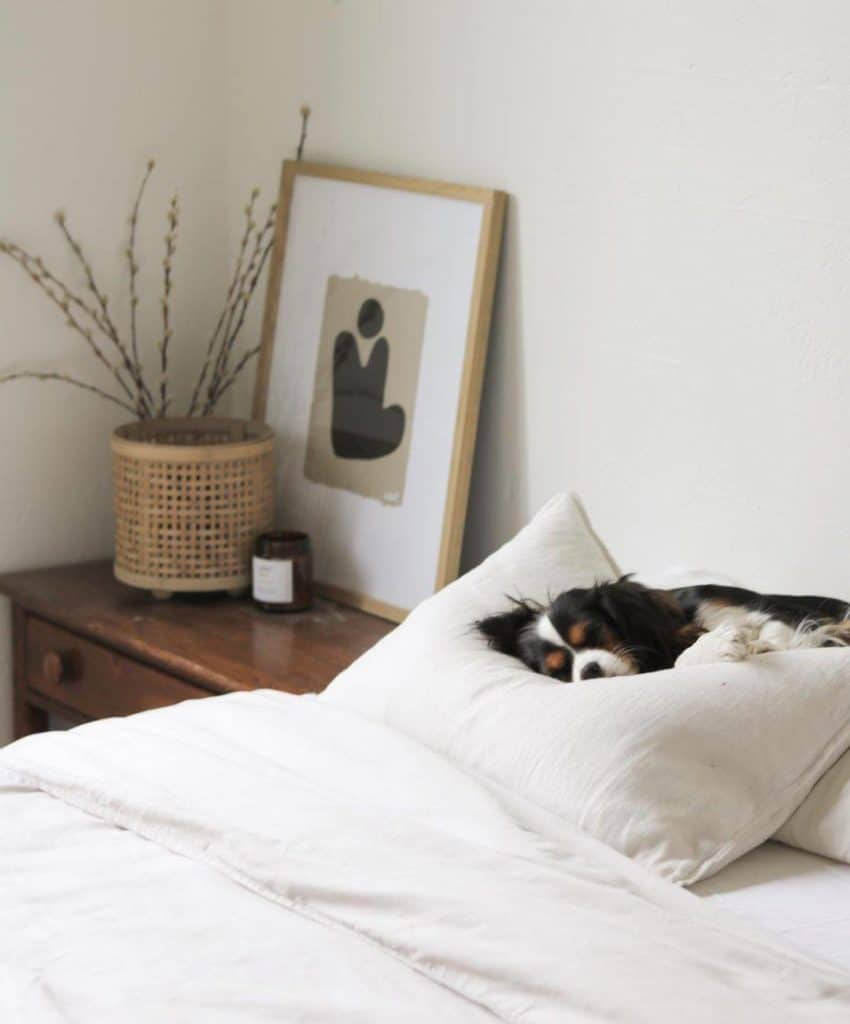 Founded by Leo Wang, Buffy is an environmentally friendly bedding company. Their products were all designed with sustainability in mind, and they've been pretty creative in sticking to that mission.
Here's a quick list of some of Buffy's eco-friendly materials:
Buffy bedding entered the market with "the world's most comfortable comforter." Since their initial debut, they've developed an extensive product line of bedding products including sheets, blankets, pillows, and more. Their most popular products belong to the Eucalyptus Collection.
The Eucalyptus Collection features popular products like the Buffy Breeze Comforter and the Eucalyptus Essentials Set. These products are competitively priced and designed with Buffy's cool-to-the-touch eucalyptus lyocell fiber. Not only are these fibers biodegradable and compostable, but they are ultra-smooth, breathable and they get softer with every wash.
Buffy also offers a selection of bedding products made with hemp linen. Hemp is an incredibly eco-friendly material. Buffy washes and tumbles their hemp for superior softness without the use of synthetic softeners. It gets even softer with every wash.
How Do They Compare? Brooklinen vs. Buffy
Both Brooklinen and Buffy offer high-quality bedding in a range of different prices, so you could easily find a great option from either company. That being said, there are some key differences to keep in mind which might sway your opinion toward one brand.
The Materials
When it comes to materials, Brooklinen has a wider selection. Not only do they offer three different styles of cotton, but they also have a line of flannel and flax linen bedding. Buffy's primary materials are hemp linen and eucalyptus fiber.
While Brooklinen and Buffy may use different materials, there's little difference in quality. Brooklinen's classic, luxe, and linen sheets are all OEKO-Tex Certified. Buffy may focus more on eco-friendliness than Brooklinen in choosing their materials, but they still care about quality. The fibers they use in their products have FSC and PEFC certifications for sustainable forestry practices.
Comfort and Feel
If you have specific preferences in terms of feel for bedding, Brooklinen might be the right choice for you. They have solutions for hot sleepers, cool sleepers, and people who prioritize aesthetics. Most of their materials are cotton-derived, so they have a smooth feel. Those who prefer something a little heavier or warmer may appreciate the flannel line.
Both Buffy's and Brooklinen's materials are designed to soften with every wash – neither brand uses synthetic softeners. Buffy's products have a more lived-in look than Brooklinen, but they are just as comfortable. Both of Buffy's bedding materials are lightweight, breathable and sleep cool.
Variety and Value
Both Brooklinen and Buffy offer a generous variety of bedding products. They both offer a number of sheet sets as well as blankets, comforters, duvets, pillows and more. Brooklinen even offers a line of loungewear including robes and slippers. Buffy sticks to the bedding basics a little more.
Brooklinen uses a wider variety of materials than Buffy. Not only do they offer three different styles of cotton, but they have flannel and flax linen bedding. Buffy's two primary materials are hemp linen and eucalyptus lyocell. In terms of pricing, Buffy is a little more economical but both brands offer bedding solutions at various price points.
Should I Get Brooklinen or Buffy Sheets and Bedding?
Now that we've taken an in-depth look at Brooklinen vs Buffy, you should have a better idea which one suits your style and preferences.
Both of these bedding companies sell directly to the consumer, so you can conveniently shop online, and both offer free returns. Brooklinen's return period is significantly longer at 1-year compared to Buffy's 30-day period. Brooklinen also offers a lifetime warranty on their products.
Brooklinen Might Be Right for You If…
You have specific preferences for feel in your bedding.

You want a touch of luxury and the option of different textures and finishes.

You want to be able to return the product if you don't like it.
Buffy Might Be Right for You If…
You're concerned about sustainability and eco-friendly materials.

You prefer a casual, lived-in look for your bedroom aesthetic.

You want a simple shopping experience with all-inclusive sets.
Bottom Line
With plenty of options in color, style and material to choose from, you can't go wrong with either of these brands. Brooklinen offers competitive pricing on a generous selection while Buffy is a great pick if you're looking for planet-friendly products. What it really comes down to is personal preference.
We've covered the basics about Brooklinen and Buffy to help you get a feel for these two brands before you commit to one of them. Take what you've learned here and think about exactly what you're looking for in bedding to make the right choice.