When it comes to turning a house into a home, quality bedding is essential. The bedroom is where you spend roughly one-third of your life, so it should be comfortable. Comfort is multifaceted, however, and it involves a lot of personal preference. Fortunately, there are plenty of options on the market for quality bedding, including direct-to-consumer companies like Boll & Branch and Buffy.
Some people sleep hot, and others cool. You might prefer the classic look of crisp white sheets, or maybe you're looking for something to complement an eclectic décor scheme. Both Boll & Branch and Buffy offer a wide variety of options for you to choose from, so how do you know which brand is best?
In this guide, we'll take a quick look at Boll & Branch vs Buffy to help you learn more about these brands. We'll explore the materials they use and their production. By the end of this guide, you'll have a better idea which brand is the right fit for you and your family.
Boll & Branch Overview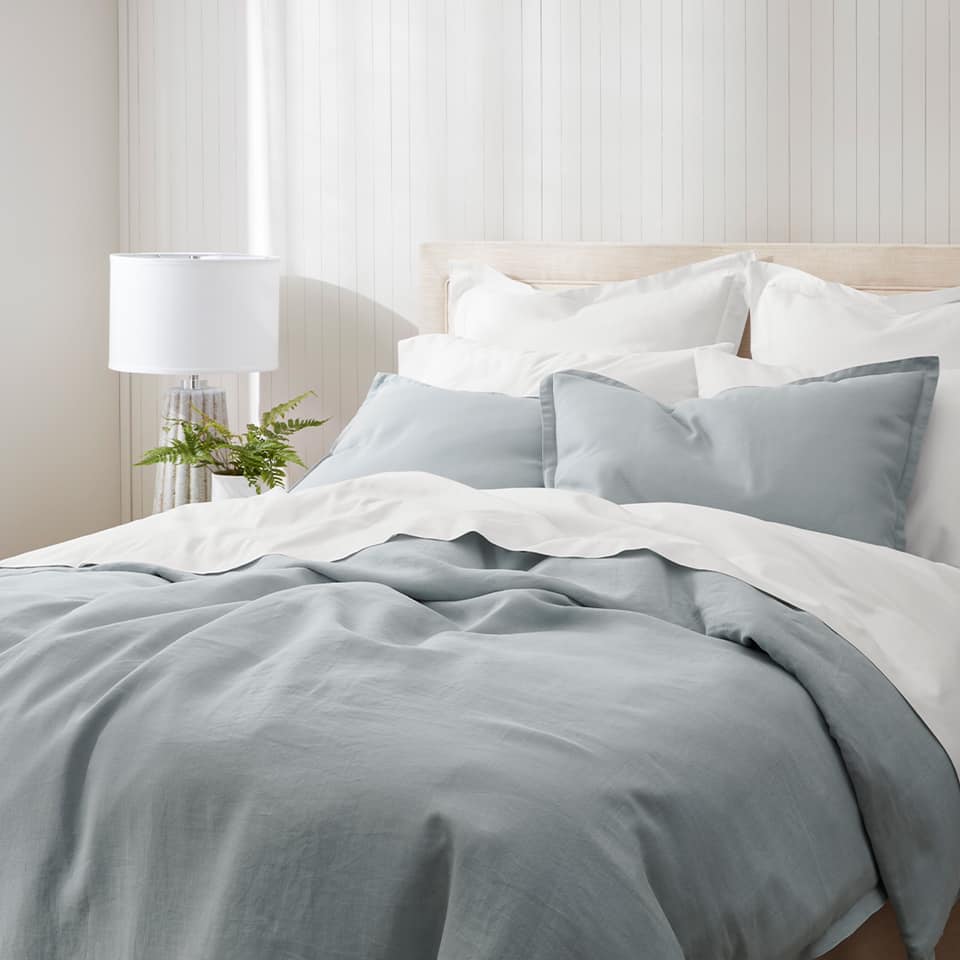 When it comes to transparency, Boll & Branch is an online company you can trust. Founded in 2013 by Scott and Missy Tannen, Boll & Branch uses only Fair Trade 100% organic cotton. Last year alone, they purchased 2.4 million pounds of seed which helped keep nearly 13,000 farmers out of debt.
Boll and Branch currently offers five different product lines when it comes to their sheet sets. These lines are divided into the following five materials:
Signature

Percale

Flannel

Luxe

Chambray
Their most popular product line, the Signature line from Boll & Branch offers a lightweight, soft feel with a smooth sateen weave. Percale is a slightly more structured fabric designed to sleep cool. If you get too cold when you sleep, however, Boll & Branch also offers a cozy flannel fabric.
For four-season comfort, Boll & Branch's chambray material balances softness and structure. If you're looking for a touch of luxury, the Luxe line is ultra-refined and made using the finest organic cotton fabric to create a timeless aesthetic and a silken feel.
Buffy Overview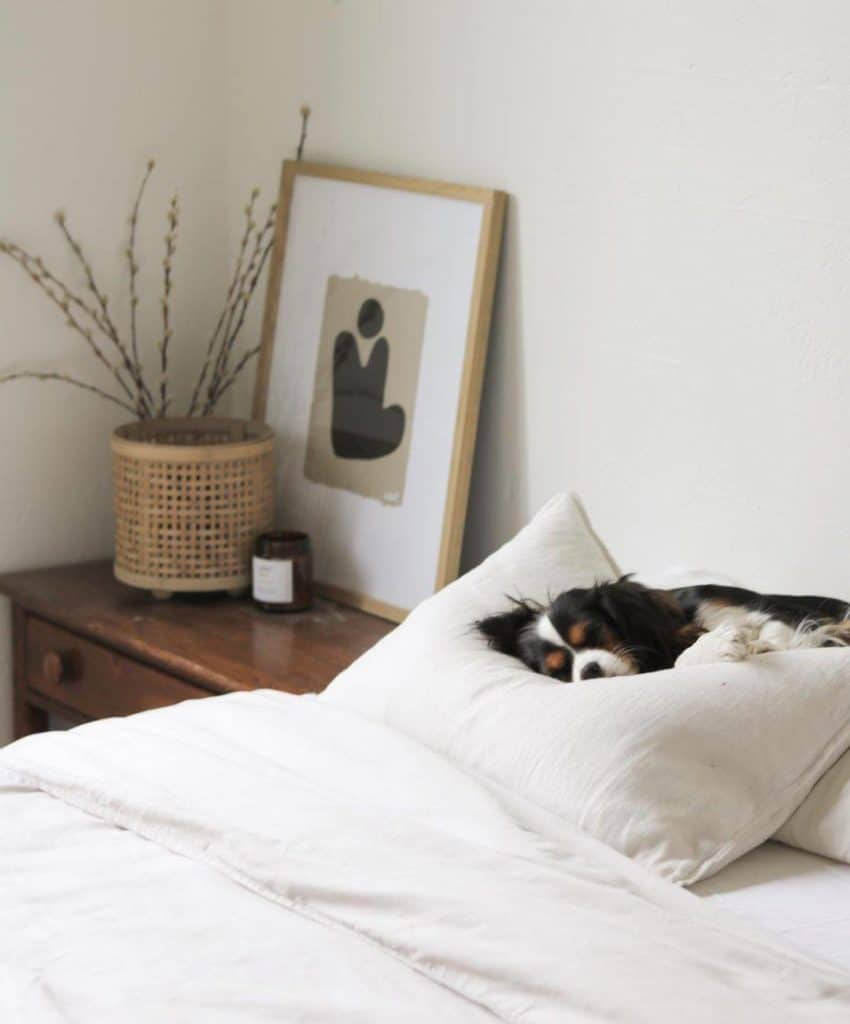 While personal comfort is important, Buffy believes in keeping the earth comfortable too. Founder Leo Wang launched the brand with "the world's most comfortable comforter" and introduced unique materials to market: eucalyptus lyocell. Eco-friendly and more sustainable than cotton, eucalyptus lyocell is just one of the several earth-friendly materials Buffy uses.
Here's a quick overview of some of those materials:
Recycled plastic

Eucalyptus lyocell

Hemp

Corozo nuts
When it comes to their bedding, Buffy offers comforters, blankets, and pillows as well as two types of sheet sets. Their eucalyptus sheet sets are their most popular, offering a silky, cool-to-the-touch feel. This material absorbs moisture more efficiently than cotton to keep you cool and dry. Buffy's hemp linen sheets are naturally soft as well, but they're very durable.
How Do They Compare?
Both Boll & Branch and Buffy are greatly concerned with the environment and with the people who inhabit it. Boll & Branch uses only 100% organic cotton, and they use Fair Trade products to ensure the farmers and factory workers who produce it receive a living wage.
Buffy takes things a step further by ensuring that all of their materials are eco-friendly. Their pillows and comforters are stuffed with recycled plastic and their buttons made from corozo nuts. Buffy uses only natural dye or safe synthetic dye, and even their packaging is pro-planet. When it comes to their textiles, they primarily use eucalyptus lyocell fibers and hemp.
The Materials
There's a stark difference between Boll & Branch and Buffy when it comes to their materials. Boll & Branch only uses cotton while Buffy uses just eucalyptus lyocell and hemp. Because cotton is such a versatile fabric, Boll & Branch is able to offer their sheet sets in five different materials including classics like percale and flannel as well as more luxurious fabrics. Buffy only offers two sheet sets.
Comfort and Feel
While Boll & Branch seems to be really focused on the aesthetics of their products, they also care about comfort. Whether you're a warm sleeper or cool sleeper, their product line includes a material for you. Boll & Branch products have a touch of luxury thanks to hand-finished details and their products get softer over time because they are not artificially softened.
Buffy seeks to provide comfort with their products, but eco-friendliness remains their primary concern. Their eucalyptus lyocell is naturally soft but it may not have the smooth, structured feel of some of Boll & Branch's cotton materials. They are, however, cool to the touch which some sleepers like.
Variety and Value
One of the primary differences between Buffy and Boll & Branch comes down to their product variety. While Boll & Branch only uses organic cotton, they do offer five different materials for their sheet sets. Buffy only offers sheets made from their eucalyptus lyocell and hemp linen. Buffy's products are also somewhat limited in terms of sizing if you purchase the full set instead of separates.
In terms of pricing, Boll & Branch's products are reflective of the premium organic cotton materials. Prices start above $250 for their signature sheet set (in the queen size) while Buffy's most popular product, their eucalyptus sheet set, is priced under $200. Their hemp linen sheets start at $279.
Which Brand is Right for You?
Now that we've taken a closer look at Boll and Branch vs Buffy, you should have a better idea which one suits your style and preferences. You can shop online with both bedding companies, and both put a lot of thought into carefully selecting their materials. Both companies also offer free returns for 30 days after purchase.
Boll & Branch Might Be Right for You If…
You're looking for materials that are warm but breathable.

You prefer a classic aesthetic with a luxurious look and feel.

You value hand-finished details like eyelet hems and embroidery.

You're looking for a variety of textures, designs, and materials.
Buffy Might Be Right for You If…
You value eco-friendliness over aesthetics in your bedding.

You like that comfy, lived-in look and are less concerned with luxury.

You're looking for bedding that is competitively priced.

You want a sheet set that includes everything you need to make the bed.
Bottom Line
You can feel good about investing in either company when it comes to Boll and Branch vs. Buffy bedding because both companies take care when choosing their materials. Using 100% organic Fair Trade cotton, Boll & Branch cares about the people who play a role in making their products while Buffy truly focuses on eco-friendliness with their material selection. What it really comes down to, then, is personal preference.
If you like the soft, smooth feel of cotton or the fuzzy warmth of flannel, you'll find it with Boll & Branch. For something that looks a little more lived-in that comes in classic earth tones, Buffy might be the right pick. Taking your personal preferences into account, use what you've learned about these two companies to choose the right bedding for you.