If you have ever stayed at any properties under the Hilton umbrella, you're likely no stranger to knowing just how comfortable their pillows and mattresses are. Known for its hospitality and welcoming atmosphere, Hilton does not compromise in providing its guest with the cozy sleeping experience and tranquility each time.
Their cozy, plush and silky luxury pillows exude comfort and extravagance — and now, you can enjoy all of Hilton's pillows from the comfort of your own home. Better yet? A lot of the options here are at a budget-friendly price point. To that end, we've surveyed the very best 5-star hotel pillows and Hilton's live up to the test. Whether you're interested in giving a five-star gift to a loved one or looking to make your home feel like a luxury hotel, there's something for everyone here.
Hilton Hotel Pillows
Hilton hotels use Down Dreams Classic Pillow (Soft and Firm), Pacific Coast Touch of Down, and Martex Brentwood Gold Pillows. Each Hilton hotel pillow comes equipped with unique features and qualities fit for a variety of sleepers and their personal preferences.
Whether you are looking for extra comfort, a brand-new bedroom interior, or the perfect present of a good night's sleep for someone, you can invest in your own Hilton pillows and experience a blissful rest like never before.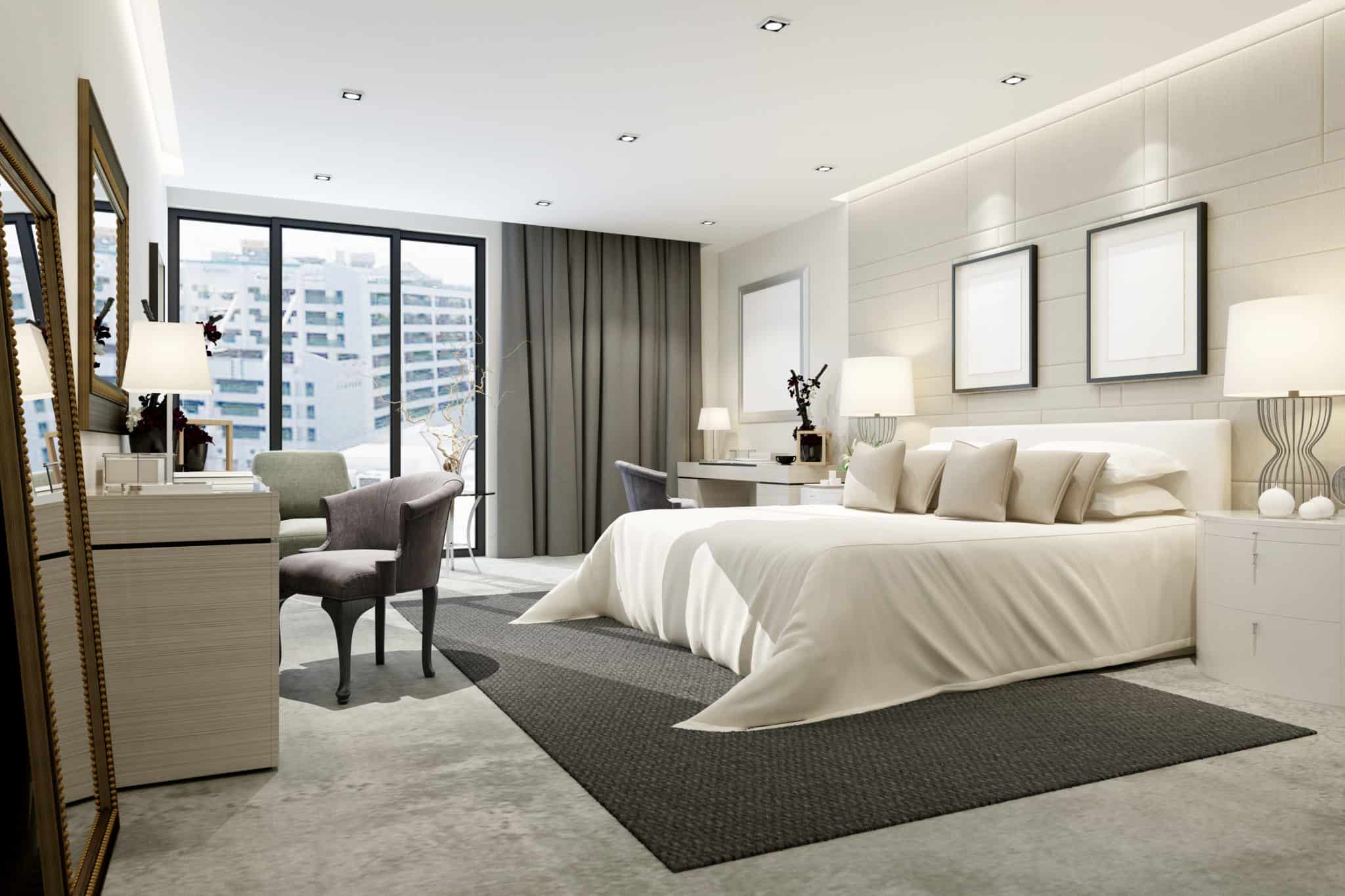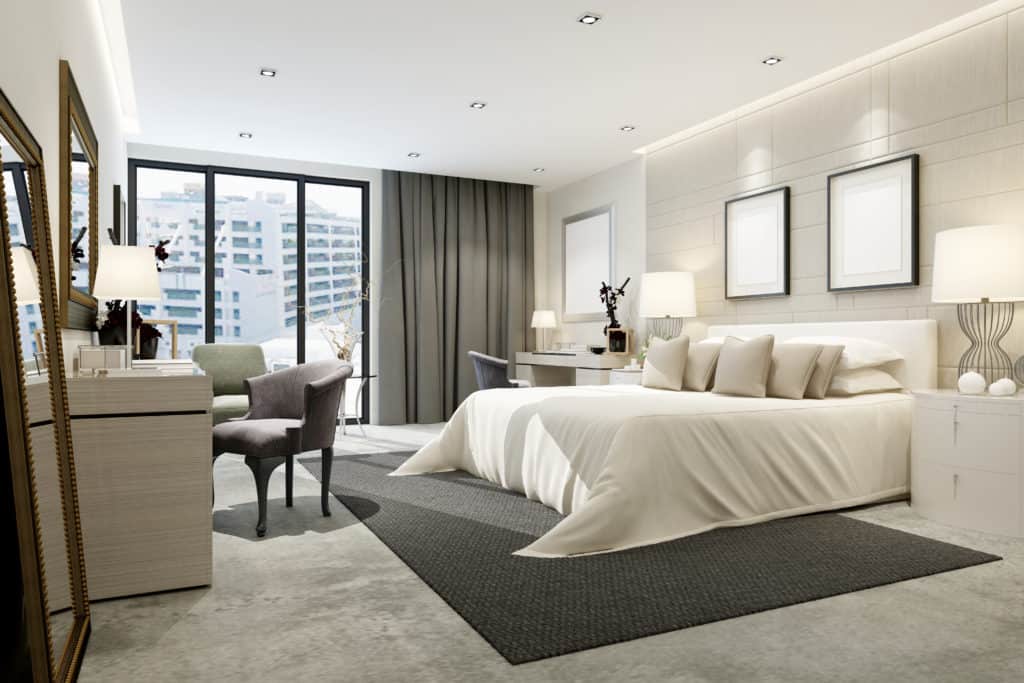 Alternative to Hilton Pillows: Beckham Hotel Collection
While Hilton offers various types of high-end pillows, we'd be remiss not to mention a more budget-friendly but equally as luxurious option: the Beckham Hotel Collection pillows. They're ideal for back, stomach and side sleepers and are soft, yet cooling — ultimately, they're virtually guaranteed to be a crowd-pleaser no matter what type of sleeper you are. Better yet, they come in a package of two, so there's a great opportunity to get a good bang for your buck. The Beckham Hotel Collection pillows come in both Queen and King sizes, and are one of our most top-recommended and beloved products.
#1 Best Seller
Affordable Alternative
Enjoy the same Hilton pillow feel for a fraction of the price.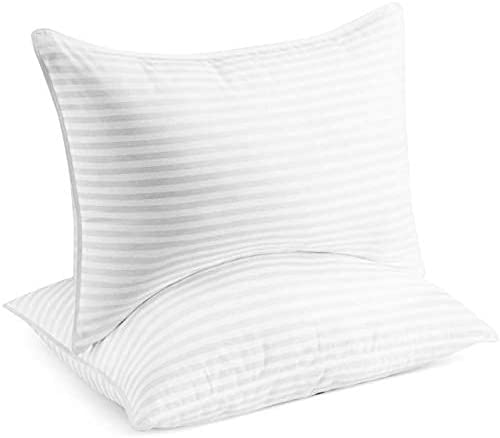 Hilton Pillow Review
Hilton ensures that its guests enjoy a peaceful night's sleep to the fullest so they can enjoy their vacation and leave with an experience they will remember forever. Their uniquely designed luxury pillows offer different firmness levels for ultimate comfort, lavishness and incredible support for the body.
Pacific Coast Touch of Down
If you are looking for versatility in the pillows, we cannot recommend anything better than the Pacific Coast Touch of Down pillow featured at many Hilton properties. Comfortable, soft, luxurious and perfect for every sleeping position, this pillow is the perfect balance between softness and supportive firmness.
The Pacific Coast Touch of Down offers medium support. It is excellent for stomach, back, and side sleepers and it effectively removes excessive weight off the spine and shoulders. This prevents any pains or aches from developing when you wake up in the morning.
Manufactured by the Pacific Coast Feather Company, this special and versatile pillow comes equipped with the unique pillow-in-a-pillow design. The inner filling consists of Hyperclean down and duck feather. This fantastic blend and design boosts comfort and relaxation better than most synthetic, inexpensive pillows.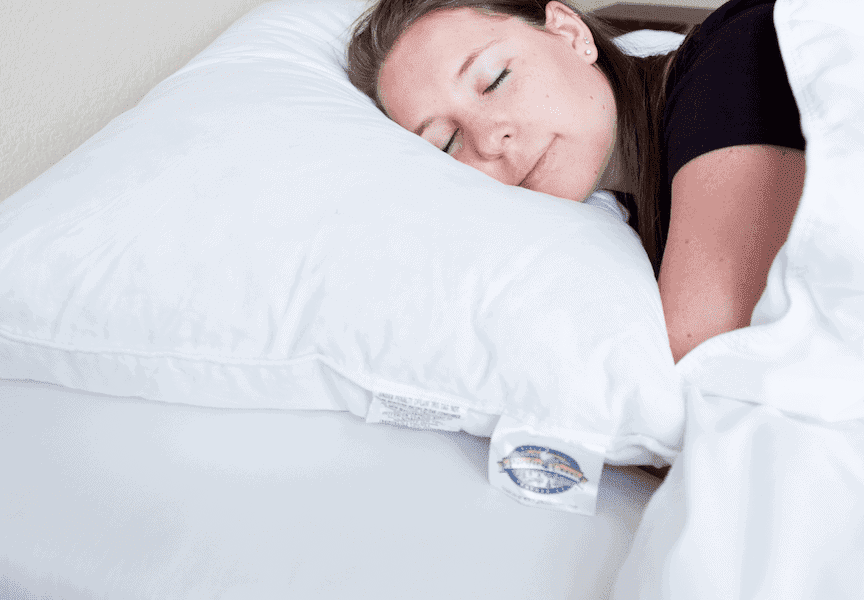 It features a 230-thread count 100% cotton casing with barrier weave down proof fabric. This allows for easy and convenient cleaning without the hassle of spot cleaning or tedious cleaning methods. You can also easily machine wash and tumble dry your pillow. The Pacific Coast Touch of Down pillow offers something for everyone and can be purchased in standard, jumbo, queen and king size.
We also recommend fluffing this hotel pillow as often as you can to maintain the loft and shape as you have seen in the Hilton properties. You should also buy a pillow protector for this one to keep from washing it too often and flattening the filling.
Down Dreams Classic Pillow (Soft and Firm)
The Hilton Down Dreams Classic Pillow comes in two different firmness options: soft and firm. Made with all-natural materials, the soft Down Dreams Classic Pillow features a special dual chamber inside the pillow with an inner core that is laced with small feathers and the outer casing filled with down filling. This creates a comfortable but firm cushioning sensation that keeps you cozy and well-rested during your stay at Hilton.
Manufactured by Sysco Guest Supply, the Down Dreams Classic Soft Pillow offers the sleeper with a gentle and soft support level that supports the head and shoulders in a warm, tender embrace. Your neck and shoulders will sink into the satin softness of the pillow. If you're a stomach sleeper, this is the ideal choice for you.
This pillow balances your head on a plush surface so when you sleep on your stomach, you are leveled with the rest of your body to avoid any aches in your back. However, if you are a side or back sleeper, we would suggest buying the firm variant instead.
With a smooth 233-thread count cotton cover, this pillow is easy to maintain and clean. In fact, you can wash these pillows in the machine on a gentle setting and tumble dry it on low heat. You do not have to spend hours air-drying or spot cleaning this luxury pillow. That said, we do recommend fluffing your pillows often to maintain their shape and loft.
It is also hypoallergenic, which means that if you have sensitive skin or if you are allergic to certain fabrics and materials, you have nothing to fear. The hypoallergenic quality of this pillow keeps any reactions or severe conditions from triggering so you can sleep without any stress.
On the other hand, the Down Dreams Classic Firm Pillow is ideal for side and back sleepers as it maximizes support for the body, correctly aligning the spine. This keeps the body leveled and removes excess pressure from the shoulders and neck. If you wake up in the morning feeling sore and achy around the back and shoulder area, it is because your current pillow lacks the support your body needs while sleeping on the side or back.
This pillow is designed to provide the body with adequate balance when sleeping on your side or on your back. It features medium to firm support level and leaves you feeling extra relaxed and pain-free.
Also manufactured by the same company, the Down Dreams Classic Pillow (firm) consists of a dual chamber with the center core filled with 87% smooth and soft duck feather and 13% down filling. The outer chamber is laced with 75% down to enhance the firmness and support element of the pillow. An excellent option for those that enjoy luxury but focus more on comfort and ease, this pillow is sure to enhance the quality of your sleep.
When using this pillow, I noticed that occasional fluffing maintains its shape and makes it feel like the real Hilton experience. You should also invest in a pillow protector for this one just like at the Hilton, as it keeps the pillow from gathering dust or stains. Bring the Hilton hotel comfort to your room and treat yourself with absolute relaxation.
You can purchase a pair of your own Down Dreams Classic Pillows in standard, jumbo, queen, and king size depending on your sleep preferences and bed space.
Martex Brentwood Gold Pillows
If you have slept a Hilton hotel and have wondered how you can get your hands on that delectably soft, outrageously comfortable and luxurious pillow, you are in luck. You can revel in that same expensive Hilton experience by investing in the Martex Brentwood Gold Pillows and sleep like never before.
The Martex Brentwood Gold Pillows are manufactured by Martex Westpoint Stevens and consist of a 100% polyester filling that offers sleepers medium to firm support. This stylish and supportive pillow offers a tick of durable 50% white cotton and 50% polyester cover, which makes it easy to clean.
This pillow is hypoallergenic as well, which will keep those nasty allergies or skin conditions from acting up. You do not have to constantly stress over labels, tags and guidebooks to make sure that your skin and health conditions are not triggered by the pillow you sleep on. The hypoallergenic feature of these pillows makes it a safe bet for all sleepers.
It is an ideal pick for side and back sleepers, and I was thoroughly impressed by the excellent support and balance it provided my back and shoulders all night long. The luxurious polyester clusters and fiber balls provide unparalleled support. It also offers the sleeper with supportive loft and resilience that keeps the spine aligned and the shoulders free of excess pressure.
Like the pillows discussed above, the Martex Brentwood Gold Pillow is also machine washable, saving you the trouble of going through excessive alternative cleaning methods that are just not appealing.
Treat yourself with the ultra-relaxing, versatile, and a top-of-the-line polyester fiber pillow that feels exactly like the type of pillows found at luxury hotels. It offers the same support, comfort and luxury just like at the Hilton.
Frequently Asked Questions
Can you buy Hilton hotel pillows?
You can easily purchase your preferred Hilton pillow at Walmart where you can read through detailed descriptions on filling, firmness level, support type, care instructions, and more. Be sure to always check the price and details before you buy your special Hilton pillow.
Pillows.com has an excellent 30-days return policy which means you can always return your pillows within 30 days of your purchase if you don't like them for some reason.
Want to find out more pillows like these used in popular hotel chains? Check out our top picks.